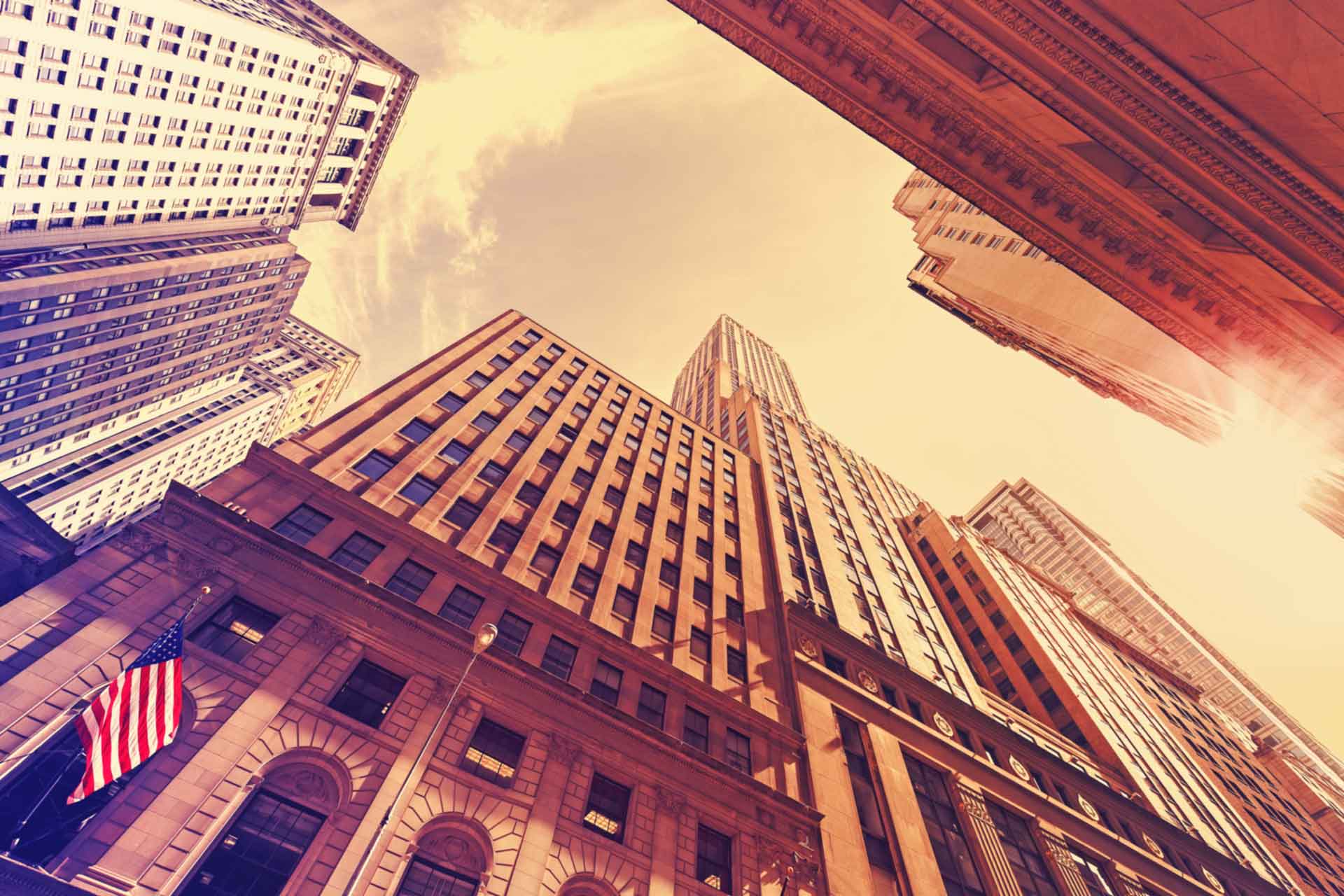 Fixed income market: the week ahead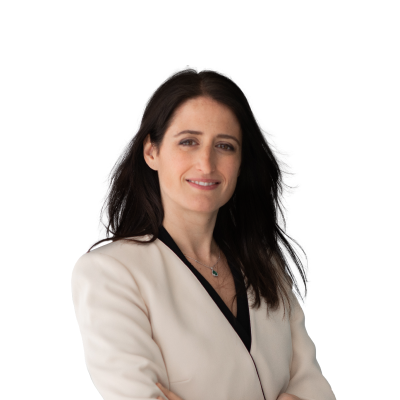 Althea Spinozzi
Senior Fixed Income Strategist
Summary: We believe it hasn't arrived the time to short bonds yet. This week's Jackson Hole symposium will be a virtual event. It confirms that policymakers still take the threat coming from the Delta variant's seriously, giving Powell little room to be hawkish. Yet, this week 2-, 5- and 7-year US Treasury auctions will be critical to gauge market expectations ahead of the meeting. Rates can fall further before seeing a sharp steepening of the yield curve in autumn. Ten-year yields have the potential to try support at 1% before rising above 1.70% before year-end. Long-term US Treasuries are going to underperform other maturities as interest rate hikes need to be pushed forward.
---
I'll admit I have difficulties writing today's "The Week Ahead". Since I came back from the holidays, market signals are incredibly confusing. The new Delta variant, tapering talks, and inflation pressures are pulling rates in different directions. The market so far has decided to take a prudent approach and stick to safe havens as price pressures and growth seem to subside. Yet, the challenge for bond investors to put their money at work remains. With deeply negative real interest rates, it's difficult to lock in positive returns; and taking risk often becomes the only option.
We can confidently say that while 2020 was a drop tower, 2021 feels like a roller coaster. Ten-year yields rose from 0.82% at the beginning of the year to 1.75% in March; then, they gradually dropped to 1.2%. The reflation trade was a clear driver of higher yields in the first part of the year. However, supply-chain bottlenecks slowed manufacturing growth, provoking a shock in consumer sentiment, which recently plummeted to a decade-low. Adding to fears, the new Delta variant caused new lockdowns worldwide, further hindering growth. All of a sudden, safe havens such as US Treasuries and Gold look attractive.
Yet, US Treasuries' recent rally cannot be explained just by a simplistic risk-off trade. Indeed, by spring, the market was incredibly short US Treasuries. The plunge in yields aggravated when traders wound down large short positions as rates broke critical technical levels.
As rates were falling, stocks thrived. However, will bond yields remain low for longer to support the massive house of cards that has formed in the equity market?
The short answer to that question is yes, in the short term. Yet, as we approach the fall, we will see significant changes in the bond market, which will inevitably cause a sharp steepening of the yield curve, exposing the market's vulnerabilities.
Currently, we can identify five main drivers to rates:
Supply-demand of US Treasuries
The Federal Reserve is looking to scale back its monetary stimulus. At the same time, the US Treasury is looking to reduce coupon issuances from November. That cannot be a coincidence. If demand drops together with supply, volatility in the bond market should be contained. There is a catch, though. The US Treasury is looking to make significant cuts on the front-end of the yield curve and increase the weighted average maturity above 70 months. That means that long-term rates will remain vulnerable, and there is the potential to sharp bear-steepening of the yield curve as tapering unfolds.
The pace of tapering
All Fed's members agree that tapering must begin, but they don't agree with is its start date. That's why the probability for a tapering announcement during the Jackson Hole symposium is low. Powell would rather wait until the 22nd of September meeting, which means that the central bank will not reduce purchases before October. Yet, the big unknown is how aggressively the central bank is going to taper. An aggressive pace of tapering will be more crucial to the bond market than its start date. And low-interest rates and record volumes at the Fed's Reverse Repurchase facility enable the central bank to taper aggressively.
Economic growth
Economic growth in the third quarter was slower than expected due to the Delta variant. While rates reflect the market's fear that growth will continue to be slow even during the last quarter of the year, lower Q3 growth may lead to higher Q4 growth. It means that we could see a revival of the reflation trade in autumn. Whatever happens, it's undeniable that growth will continue to be incredibly high this year and the next. The Conference Board estimates that this year's GDP growth will reach 6.0% YoY and 4.0% in 2022. That's the highest we have seen in more than forty years! If that is not enough to talk about higher rates, then try me!
Inflation outlook and developments may push forward interest rate hikes
You may think that the worst has passed and that inflation peaked in June. Yet, it's not clear when the Personal Consumption Expenditures will fall back below 2.5%. Tapering might contribute to cooling inflation off; however, there is no direct link between the two. Indeed, tapering decreases the stimulus that the economy is receiving, but the economy will continue to be stimulated until a complete wind-down of QE. Hiking rates is a much better tool to deter inflation. We believe that the market is too conservative in pricing only three rate hikes for the next three years. If inflation numbers stay high, the market will need to price more hikes, pushing higher nominal and real yields.
Market liquidity
The Reverse Repurchase facility can be a proxy of the amount of liquidity in the market. The RRP at the moment is over a trillion dollars. To put it simply: the market has enough cash for another nine months of quantitative easing once tapering ends. Only when we see volumes in the RRP falling will we know that pressure on yields will be lifted off.
We can conclude that the Jackson Hole might do little to lift rates. Indeed, the event will take place virtually, showing that policymakers are taking seriously the threat coming from the Delta variant, and it's no time to be hawkish. In addition, liquidity remains at record high levels in the market. Friday's PCE deflator might be more critical for markets to adjust monetary policy expectations.
We can conclude that while rates long-term trend is to rise, there continue to be considerable compressing pressure in the near term. Therefore, it isn't time to short bonds yet.
Looking at 10-year US Treasury yields, they confirmed a double bottom pattern and remained above 1.22%, forming what looks like a "head and shoulder" formation. We might see yields dropping again to 1.12% to form the right shoulder to ultimately break below this level and find support at 1%. If that were the case, we might see the formation of a larger shoulder, which would imply 10-year yields should break above 1.70% by year-end.
After 30-year yields failed to break above their 50- and 200-day moving averages, we might see yields falling below 1.80% in the short term. However, their long term trend remains bullish, and we will probably see them rising well above 4% at the end of the fourth quarter.
Economic Calendar
Monday, the 23rd of August
France: Manufacturing, Composite and Services PMI

Germany: Manufacturing, Composite and Services PMI, Bupa Monthly Report

Eurozone: Manufacturing, Composite and Services PMI, Consumer Confidence

United Kingdom: Manufacturing, Composite and Services PMI

United States:

Manufacturing, Composite and Services PMI

, Existing Home Sales
Tuesday, the 24th of August
Japan: BoJ Core CPI

Germany: Gross Domestic Product, Import Price Index

United Kingdom: 5-year Treasury Gilt Auction
United States: New Home Sales,

2-year Note Auction
Wednesday, the 25th of August
New Zealand: Trade Balance, Export and Import

Spain: Producer Price Index

Germany: Business Expectations, Ifo Business Climate Index
United States: Core Durable Goods Orders,

5-year Note Auction
Thursday, the 26th of August
Australia: Private New Capital Expenditure

Germany: GfK German Consumer Climate

France: Business Survey, Industrial Investment

Italy: Industrial Sales, Italy to sell Bonds (TBC)

Eurozone: M3 Money Supply, Loans to Non-Financial Corporations

United States: PCE Prices (Q2), Gross Domestic Product Q2 revision, Real Consumer Spending, Kansas City Fed Composite and Manufacturing Index,

7-year Note Auction
Friday, the 27th of August
France: Consumer Confidence

Italy: Consumer and Business Confidence

United States:

Core PCE Price Index (YoY, MoM),

Personal Spending and Income, Real Personal Consumption, Retail Inventories, Michigan Consumer Sentiment, Michigan Current Conditions, Michigan Inflation Expectations, Dallas Fed PCE
Saturday, the 28th of August
You can access both of our platforms from a single Saxo account.