Avoid hazards and seize opportunity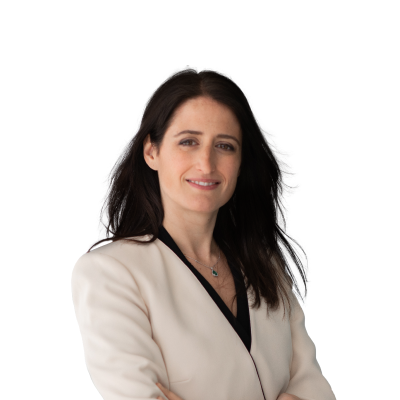 Althea Spinozzi
Fixed Income Strategist
It's a busy week in Saxo Bank as we've released our Q2 outlook – it's really worth a look as global financial markets are on the cusp of great change.

What is certain is that expectations for this quarter, indeed for this year, are different from what we have been used to in the past few years: volatility will touch new highs, sell-offs in equities will happen more frequently, and of course, this time the unrest will spill into the fixed income space.

I don't believe that these statements come as a surprise to investors as already by now the majority of us have noticed that something is different this time. Bond investors are not running any more to the primary market for high yield deals, provoking issuance volume in the junk space to be below historical trends. It is true that this may be due to the fact that the Fed is tightening and investors don't want to buy assets doomed to repricing, but at this point it cannot be excluded that investors have finally come to their senses and realised that risk is too expensive.

The example that may have brought people back to the ground might have been the sell-off in Tesla bonds and equity. While last summer Tesla's bonds were one of the most popular issuances and the company was able raise $1.5bn and to price a 7-year note with a record low coupon rate of 5.3%. Today, Tesla is the biggest short in the US market and although a couple of weeks ago the bonds fell sharply, touching a yield of 7.5%, the credit seems to have stabilised to a level of 7%.

The real problem for companies like this comes now: whenever they need to raise money, their cost of funding would most likely double up, which means that for capital intensive companies, this might be the real end.

Many have thought that Tesla could have been the catalyst for a more meaningful sell-off in the bond space, however, it seems that the day has not arrived yet and we are still here waiting for Armageddon.

Another thing that may trouble investors is that the flattening of the yield curve has not ended yet: these days we have touched another record with the 2-year to 10-year US yield spread touching 44.9bps on Friday. What is worrying investors the most is the fact that there might be room for the yield curve to flatten even more as the Fed seems to be preparing to hike interest rates once again before summer, which means that risks of an inverted curve and a recession may be just around the corner.

Don't panic yet! Although things are changing it doesn't necessarily mean that it will be a bad change. I strongly believe that a repricing, especially in the fixed income space will be healthy and more representative of the current situation. However, it is important to recognise that in an environment of rising interest rates, bonds will not be affected equally, which is why we must analyse the market and identify certain trends beforehand.

We believe that opportunities are still out there, and as we have indicated in our Q2 outlook we find value in:

• Blue-chip bonds: This is the classic trade. When volatility rises, buying safe assets guarantees better returns. We believe that bonds of blue-chip companies may serve this function better than Treasuries because, as we explained above, the latter are under pressure due to the Fed tightening and the necessity of the Treasury issuing more bonds to double up its borrowings and pay for the growing budget deficit. Also, blue-chip corporates can be more resilient to "Trumpolitics" given that the majority of these companies maintain global operations.

• Short-term, high-yield bonds: Although weaker credits are normally the first to suffer from rising interest rates, we believe that interesting opportunities can be still found within short-term, high-yield bonds. Defaults are still at historic low levels and looking at maturities up to three years, investors can find still risk-reward opportunities that would enable them to lock in yield for a specific period.

• Retail sector: We believe that Q2 will remain characterised by late-cycle pressures which consist of an overheated but still growing economy and a gradual rise of inflation. In this environment, retailers should benefit from higher profit margins with consumers likely to spend more as they are still benefitting from economic growth and still-high equity markets.
You can access both of our platforms from a single Saxo account.