FAANG stocks return to focus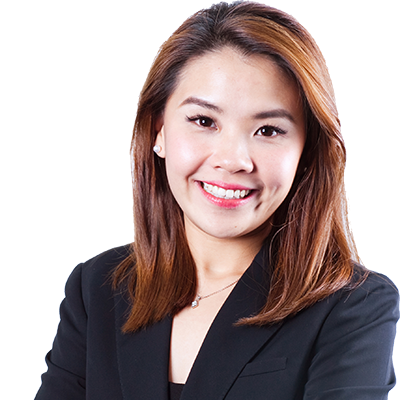 Payton Lee
Singapore Sales Trader
The US equity market rallied to record highs in April, boosted by better-than-expected economic data and robust corporate results. Nonetheless, the seemingly unending twists and turns in global trade wars – first China, next victim was Mexico – in addition to a significant slowdown in global growth, reversed the initial good rally for this year. Giant technology names had a difficult end to 2018, with the FAANG group hammered alongside the broader market worries. But subsequently, large-cap tech stocks came roaring back in a rally that was largely on the back of decent corporate earnings. Collectively known as the FAANG stocks, Facebook, Amazon, Apple, Netflix and Google are among the tech titans of all time, both in terms of influence, reach and their mega market capitalisation.
So far this year, every member of the group went through a rally in May that notched its 2019 high. Then suddenly, FAANG stocks took center stage and not in a good way. Mexico tariffs were totally last week's news in the US as the prospect of antitrust investigations battered tech shares and pushed US equities broadly lower. The NYSE FANG+ index, which added Chinese firms like Alibaba and Baidu to the usual internet names, has seen its entire outperformance since the beginning of last year wiped out.
There are serveral factors hindering the growth of these tech titans. In early June this year, the Department of Justice geared up a Google antitrust probe, while reviewing Apple's market dominance, according to multiple reports in the market. The Fair Trade Commission leads antitrust oversight of Facebook and Amazon. Futhermore, House Democrats plan their own Big Tech antitrust probe. Meanwhile, President Trump has been critical of Google, Facebook and Amazon, and many Democrats have called for major changes, including a breakup of Big Tech. Google, Facebook and Amazon shares plunged amidst the anitrust scrutiny. This antitrust power resurfaced into the investor's radar with a so-called vengance week, erasing a trading day of market value that is approximately worth $140 billion, which can be seen on the chart above.
With all the unpleasant sentiment and negative news surround the FAANGs, we saw a turnaround and the market started to pick up some positivity beginning of this week as trade tensions between the US and Mexico were put on hold. Of course tech stocks led the Dow and Nasdaq indices this week.
A quick breakdown on the individual names:
Facebook
Facebook's stock sold off extremely heavily when the Cambridge Analytica data scandal and a relentless stream of bad headlines led to widespread concerns about the company's management. A large fine from the FTC, which could total $5 billion, was accounted for in Facebook's earnings report and this helped lift the overhang from Facebook's troubled 2018, even as it dragged down profit forecasts. Still, there is a huge question linering in the market over how Facebook will balance its new "privacy-focused" mission with its advertising business, which currently makes up 99% of the company's revenue, in the quarters and years ahead.
Amazon
Amazon erased all this June losses and climbed nearly 12% higher from the low but was 9% below its September 2018 record close of $2,039.51 a share. The company continued to rack up huge profits and, reported earnings per share that were higher than market expectations amid slower growth in revenue across the board and lukewarm results from its high-margin advertising segment. Looking ahead, Amazon also posted much lighter profit guidance than expected, owing in part to spending on new initiatives.
Apple
Besides Amazon, the other 'A' in FAANG, Apple, climbed 15% and briefly crossed above its 200-day average line, but was 16% below its record of $232.07 a share. In fact, the trade tensions between the US and China got Apple a big hit, shares trade higher after its key iPhone assembler said it can make the tech giant's flagship product outside of China, easing concerns that tariffs might disrupt its supply chain, creating a silver lining. To be very honest, the Chinese have not targeted Apple, and the market is not anticipating anything like that because adding levies on iPhones assembled in China but shipped to the United States would likely impact sales of its most important product.
Netflix
Streaming giant Netflix posted robust quarterly growth in subscribers, but faces formidable rivals in the market in Disney. In light of Disney Plus's launch in November, there's a lot of talk right now on whether subscribers of Netflix would jump ship. Share prices of Netflix have been pretty much in the consolidation range – probably the only survivor during the sell-off. Earnings growth rose last quarter from -27% to 19% but revenue gains fell from 27% to 22%. Lighter-than-expected guidance could signify a more conservative stance on the potential impact of recent price hikes and intensifying streaming competition.
Google
Shares of Alphabet have been quite disappointing, up just 4.25% so far on the year and that's despite the Nasdaq rallying and the PowerShares ETF jumping this year. The biggest laggard among the FAANG group, company's vague approach to explaining its financial results did little to abate investors' discontent. The stock was already riding a wave of negative momentum before the DoJ news that ultimately turned their moving averages to a near-term resistance. Furthermore, signs of slowing growth in its core business did not make for strong conviction at the moment.
Investors would need to rethink the chances of these companies generating positive revenues and profits to prove if there is far more room to fall or shape up for another greater year. The Bloomberg chart below proved that there is far greater fear in the technology titans as compared to the broader US stock index.
You can access both of our platforms from a single Saxo account.