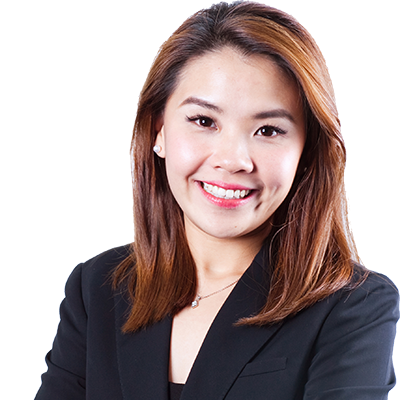 Payton Lee
Singapore Sales Trader
Earnings in the first quarter of this year were on the weak side and we may not see any significant difference this time round. However, we do see a pick-up in credit growth, something that is often followed by some slight growth in earnings. What tends to happen is that by the second and third quarters of a given year we may see the market starting to recover as a result of increased credit conditions. This pattern could be repeated again this year.
When looking at the Chinese market a good point of departure is to explore the 2019 earnings estimate for the MSCI China Index – growth of approximately 14%. For the CSI 300, earnings growth is approximately 17%. To be frank, we're not going to see such numbers anywhere in the rest of world.
Referring to the graph above, you can see how strong the rally was. But how long can it last? Should we start locking in the profit or has the marathon only just started? Adopting a cautious and careful tone now would be advised, especially with the higher beta names that have outperformed, and investors may probably want to take a breather here and lock in their gains. On the other hand, adding more fuel into some of the underperforming companies, primarily the lower beta names, would be another strategy.
Foreign investors, who had been strong buyers of Chinese equities through the bull market, are taking profit. They have sold a net 17.4 billion yuan ($2.6 billion) of A shares via Stock Connect.
But what if we have already missed the rally? Is there more catch up to be done for the China market given the recent pull back. At present there is plenty of speculation given the trade war and the fact that trade talks are due to resume this week. Potentially a lot of the positive sentiment had already been priced in, yet we do see some stocks – particularly trade related stocks that have gone up quite a bit.
In fact, the most important point now is how earnings growth could potentially surprise the market, thus in Q2 investors may need to be more careful to reduce high betas from their portfolio. On the surface, this performance seems counterintuitive. Chinese economic growth did get a boost from the People's Bank of China policy, but now it seems like USD strength is another factor to deal with.
The chart above shows the correlation between Chinese shares and that the dollar index, they are usually negatively correlated to the greenback. Flows are going out of the emerging market – out of China, possibly going back to US assets now, with the S&P 500 and the Nasdaq notching new highs this week. We constantly see flows going into the US because in general there is still a lot of interest out there. Whereas in places like China, a careful tone comes into play as often happens when you dive into valuations and price earnings.
After adding as much as $2.5 trillion to share valuations and outpacing gains everywhere else in the world, the rally in China is starting to look a little exhausted, coupled with unexpectedly low PMI data this week. China's official manufacturing gauge fell unexpectedly in April, adding to concerns over the country's economic health. A crucial factor to consider: did the unusually high March print prompt overconfidence in the market?
The charts below show the equity market losing its uptrend momentum:
We are still seeing silver linings in this market that hasn't yet fallen apart. Investors are starting to buy into some of China's biggest companies, which often outperform in a downturn because profits are stable and volatility is lower. The big-cap SSE 50 index jumped 35% since January 2019, while the CSI Smallcap 500 Index lost around 2.6%.
You can access both of our platforms from a single Saxo account.