U.S. Jobless Claims: Another good metric but…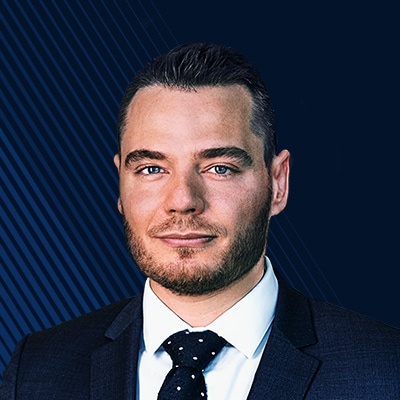 Christopher Dembik
Head of Macro Analysis
Summary: U.S. initial jobless claims and continuing claims are down again - which is rather positive considering the reintroduction of new business restrictions in states due to rising Covid-19 counts. However, the market is not really impressed. (1) Continuing claims remain still very elevated, at 5.500k versus 1,700k before the outbreak. (2) Investors are all eyeing at tomorrow's government jobs report to have a better picture of the real state of the labor market.
---
Today's U.S. labor market statistics are better-than-expected but the market impact is rather limited. Initial jobless claims, which does not capture the rate of hiring and rehiring, declined from 778k to 712k last week (Nov. 28). This is the first time since the outbreak that initial claims are reaching such a low level (versus 282k pre-Covid). Continuing claims, which represent the current number of insured unemployed workers filing weekly for unemployment insurance benefits, are reported with a two-week lag. In the week ending Nov. 22, it was standing at 5,520k vs 6,089k the prior week. Before Covid, continuing claims were at 1,702k, which is three times lower than the current level. It shows the extend of the crisis on the labor market and it highlights there is still a long way to go before getting back to the pre-pandemic era. Looking at states level, we observe a slight deterioration in the labor market in Illinois (initial jobless claims at +18.8k), Michigan (+17.3k) and Washington (+13.5k). At the other end of the spectrum, the greatest decreases in initial jobless claims occurred in Louisiana (-33.6k), Massachusetts (-22.6k) and New Jersey (-783). So far, the new business restrictions that have been implemented in various states over the month of November do not seem to have derailed the recovery in the labor market. But the worst might be to come. The risk is elevated that the United States will face a post-Thanksgiving covid surge that might be amplified by the upcoming Christmas holiday. Although the vaccination campaign might start at the end of the month in the United States, after the FDA will deliver emerging authorization use for the Pfizer vaccine (around Dec. 10), it is not excluded that new restrictions will be put in place in the short term if the number of cases continues to increase, which would seriously disrupt the recovery of the labor market in the United States. Said differently, there is no cause for happiness in today's data.
You can access all of our platforms from a single Saxo account.