Podcast: Positioning yourself for this crisis and its aftermath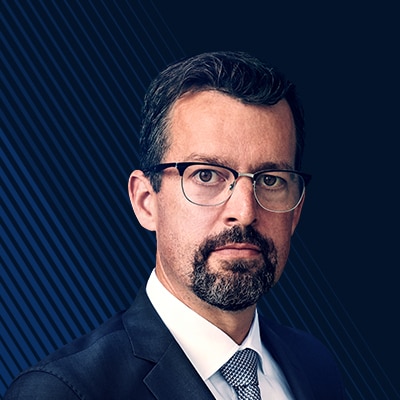 John Hardy
Head of FX Strategy
Summary: The Saxo Strategy Team recorded a long-form podcast aimed at highlighting what is at stake for markets and the economy both as this crisis runs its course, and in its aftermath. The team highlights that this crisis will bring an enormous paradigm shift that requires investors to position for a whole new market and economic environment. Here, we pull out some of the themes from this podcast.
---
Yesterday we recorded a special edition of the Saxo Market Call podcast, in which we tried to get in the helicopter and take a look at the lay of the land not just here in the teeth of this crisis, but where things are likely to head as we get to the other side of it as well. We mulled everything from the danger of an inflationary and even stagflationary outcome for the economy to the outlook for equities, bonds, commodities and foreign exchange. It's a must listen for those considering the longer term perspective here and how to position for the post Covid19 market environment.
The Saxo Market Call Special Edition podcast – March 25, 2020
Keep in mind that you can subscribe to the Saxo Market Call podcast on your favorite podcast app on your mobile device to have the latest episode automatically uploaded when available – just search for "Saxo Market Call" on your app to. Also follow the Saxo Market Call team on Twitter: @saxomarketcall.
Below are a few takeaways from the our forty-five minute conversation.
On Macro – Steen Jakobsen
Long volatility exposure is a must in portfolios as a counterweight to the inevitable arrival of fat tail events – disaster insurance of 1-2% of portfolio at all times.

Commodities are too weak relative to other assets – particularly metals and softs.

In equity, being long tangible assets that are a part of bringing higher productivity and improving the climate. Internet monopolies don't do that…
On Equities – Peter Garnry
The climate issue won't go away, we like equities linked to green technologies such as water purification, solar, wind, fuel cells, and bioplastic.

Robotics and automation stocks due to aging demographic shift and inflation

Health care stocks but selectively as these are currently trading at historically high valuations
On Commodities – Ole Hansen
Gold and especially silver because of the latter's duel use as a precious metal but also in industry. The silver price is some 50% discounted relative to its normal price versus gold. Instruments: Spot Gold and Silver: XAUUSD and XAGUSD,

In the long run, oil and natural gas prices are too cheap and these low prices are destroying future supplies through bankruptcy of operators and underinvestment, such that when demand returns, prices for both will rise sharply.

Agricultural products on climate change and disruptions from changed mentality as countries may look to maintain excess reserves
On Currencies – John Hardy
The USD must peak and decline as a sign that this crisis is fading – somewhere not terribly far ahead we will see a spectacular bear market for USD that will accompany – or serve as a coincident indicator of –the global reflation of prices for "real stuff" – commodities and real goods that we discuss above.

Commodity currencies and EM currencies will be the best performers from the bottom – tricky to navigate in the short term, but worth accumulating on panics until larger positioning on the other side of the major market bottom.
You can access all of our platforms from a single Saxo account.