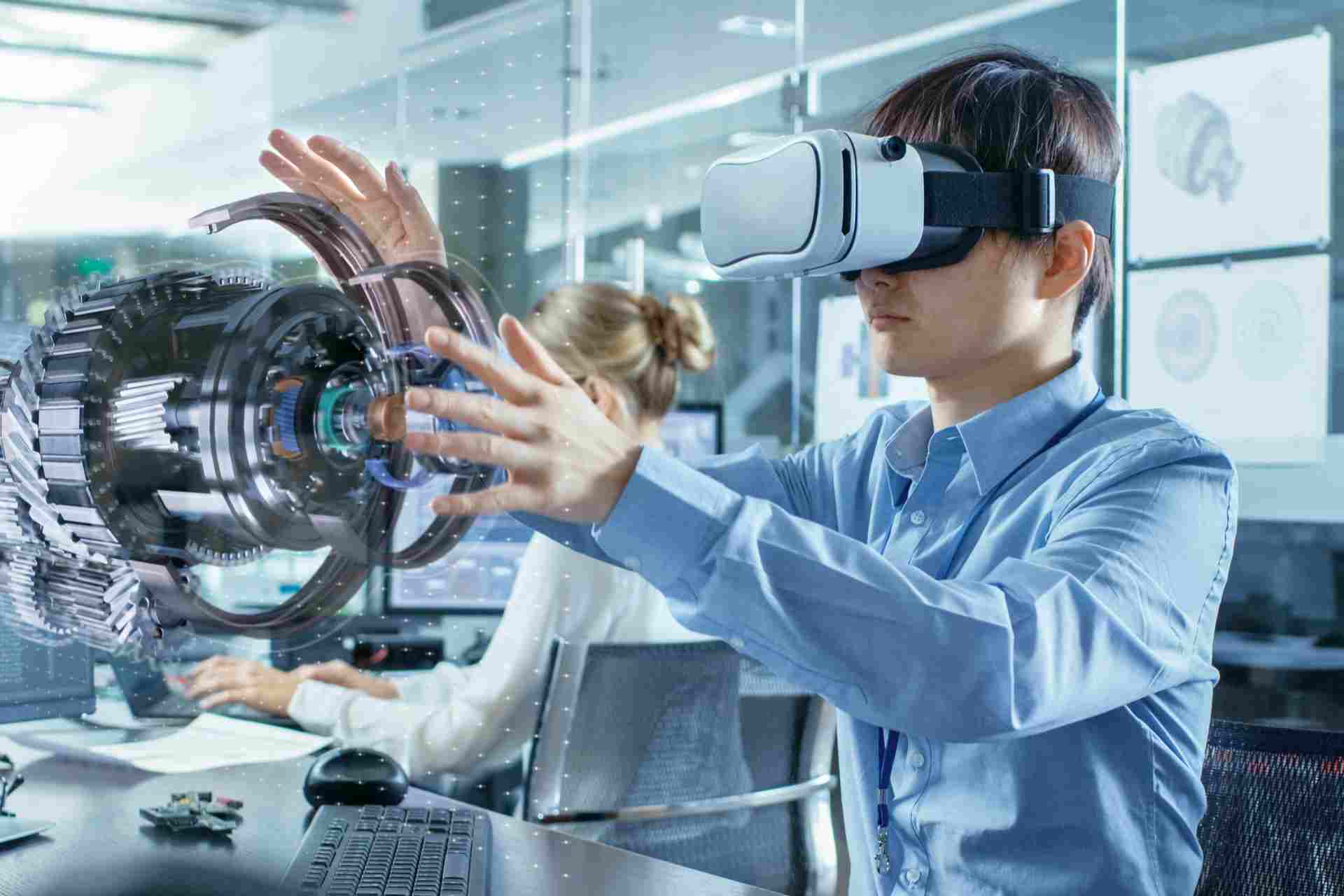 Monthly Macro Outlook: China recovery on track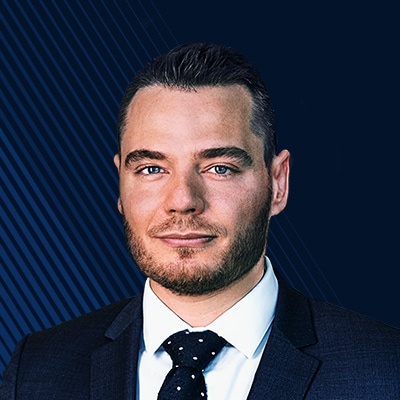 Christopher Dembik
Head of Macro Analysis
Summary: The Chinese government's massive economic stimulus programme has sparked healthy green shoots of recovery across infrastructure, real estate and the stock market. But the US, meanwhile, is showing signs of fatigue and Europe is still only limping along.
---
The bullish narrative is still intact in the stock market. During February and March dovish central banks were one of the most important drivers of positive momentum in the stock market, underlining once again the extraordinary relationship between central banks and financial markets.

Looking at the month of April that is about to end, China's ongoing economic stabilisation has played a key role in stimulating optimism, luring investors back in from the sidelines and ultimately pushing indices higher. However, low trading volumes along with low volatility in many market segments remain an ongoing concern.

Seasonal acceleration and stimulus taking hold

A bunch of data has indicated that China is in recovery mode. The momentum in the two first months of the year was still negative but, in the light of the latest figures, it seems that the month of March confirmed the start of the economic stabilisation.

Recent positive data partially reflected seasonal acceleration after the Chinese New Year, but also the impact of the massive stimulus in Q1. Based on Total Social Financing figures, China has massively opened the credit tap in Q1, equivalent to around 9% of GDP.

Stabilisation is not broad-based yet. Domestic demand is still weak, as pointed out by the latest import figures (Q1 total imports were down 4.7% from +4.8% in Q4 and +20.6% in Q3 last year) and by the drop of passenger car sales (-11.3% YoY in March). It shows that the domestic economy is still under severe strain, but not due to the US-China trade war as strong export figures rule this out as a factor of stress. Further fiscal measures are certainly needed to support demand in coming months.
Stimulus is kicking in well in infrastructure, in the real estate sector (which represents roughly 80% of Chinese people's wealth) and in the stock market. Completed investment in real estate – a key driver of growth - surged in the two first months of 2019 and reached 11.6% YTD Y/Y in February, which is the highest level since November 2014. Other data confirm this trend: the prices of new homes rose by 10.6% YoY in March across 70 cities monitored by the government, and property sales by floor area, which are considered as a reliable indicator of demand, grew by 1.8% YoY over the same period. We can confidently say that the low point for Chinese growth this year is now behind us and coming quarters should see the release of better data. If it is sustained and strong enough, it could be positive for risk appetite.

Rest of the world: A very mixed picture

What is very striking and tends to confirm that China is playing a growing role for investors as predominant market focus is that latest Q1 Chinese statistics have managed to overshadow all the negative indicators that were released in April. These indicators were strong indication that global trade, the US and the euro area will need to wait longer to get a lift from Chinese stimulus.

Based on cost of freight proxies, global trade growth has likely continued to slow down in Q1. The latest CPB figures released on Thursday confirmed that stabilisation in world trade growth due to the Chinese New Year has been short-lived. In February, it was out at minus 1.06% YoY vs 0% YoY one month earlier. The picture is slightly better regarding measure of trade in consumer goods. The Harpex index has stabilised over the past few weeks, thought remaining at a lowest point since Spring 2017. All the leading indicators that have been recently released, especially from key export countries like South Korea and Singapore, suggest a very weak start of the year for global trade that may continue in Q2.
In the United States, the economic surprise index stands near a two-year low on the back of disappointing data. ISM non-manufacturing PMI is also near a two-year low, job creation is declining in small businesses, JOLTS job opening are plunging and real retail sales in Q1 are down 0.7% after a negative print in Q4 2018. There is probably some seasonality here, but it also indicates the US cycle is showing signs of fatigue, and the cyclical slowdown should extent in the rest of the year, though avoiding outright recession.
In the euro area, potential growth is lower than in the United States, leading to lower real growth, but the economic situation is in fact not as bad as many investors think. Though starting from a very low point, the euro area economic surprise index is moving north, currently at minus 38.7.
Concern is mostly concentrated on Germany which has revised its growth forecast to 0.5% this year, versus a preliminary estimate of 1% three months ago. Recent soft data seem to signal that Germany's economy has bottomed. ZEW economic sentiment is weak but there are indications of stabilisation in the car industry, which represents roughly 14% of the country's GDP. Sentiment in construction and services is improving, respectively at 47.6, the highest level since May 2018, and 34.7.
The expectations of German investors are on the rise again and are back in positive territory at 3.1. In terms of exports, the country was hit hard in Q1 by China's slowdown and very much by Turkey's economic drop, but we expect a slow improvement of data in coming months as the euro area REER is finally falling and China's stimulus will start to have noticeable ripple effect on the rest of the world. In Q2, Germany's economy should still be driven by positive domestic demand and higher performance of the service sector.
Trade war talks and inflation on the agenda in May

Looking ahead, there will be two dominant macro themes in May: trade war talks and the return of inflation.
Next week, a new round of US-China trade talks will start in Beijing then Vice Premier Liu He will lead a Chinese delegation for additional discussion in Washington starting on May 8. The likelihood of an imminent trade agreement has been reduced over the past days following the strengthening of US sanctions against Iran that will primarily affect China. This may be only a new episode in the US-China wrestling match, but it may be counterproductive in the short-term by making ongoing negotiations even more complicated. From a market perspective, this new round of negotiations is a non-event.
The expected agreement has already been priced into the market. The main risk ahead now concerns US auto tariffs against the euro area. A recent European Central Bank
economic bulletin article
assesses the impact of 25% tariff on cars could lead to a loss of 4% added value in the euro area car sector. So far, most of the trade war has impacted China and the United States, with little effect on the euro area (estimated to be about USD 5.5 billion of euro area added value in 2018).
The other emerging risk is the comeback of inflation. Average inflation in the G7 countries was still subdued in March, at 14%, but we have noticed over the past weeks rising inflationary pressures related to energy prices. US gasoline prices are back to where they were for most of 2018, before going down at the end of 2018, and oil prices have jumped 18% over the past six weeks. The market has not repriced inflation yet, especially the bond market, but it might not be necessary because the trend may be short-lived. Using the CAD as a proxy of oil inflationary pressures, we observe it has largely sat out the rally in oil prices and even moved lower versus the dollar in April. It may be the signal that investors are betting that oil prices will lose momentum. We are all waiting for Trump's next tweet shouting out at Opec and Saudi Arabia…
You can access all of our platforms from a single Saxo account.