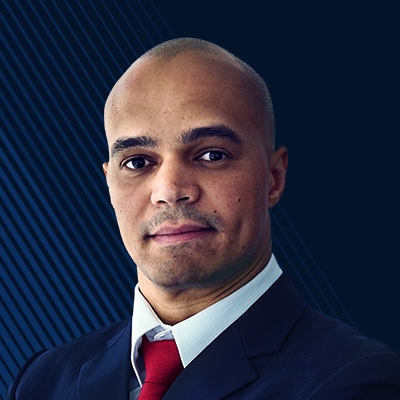 Kay Van-Petersen
Global Macro Strategist
Summary: Macro Dragon = Cross-Asset Daily Views that could cover anything from tactical positioning, to long-term thematic investments, key events & inflection points in the markets, all with the objective of consistent wealth creation overtime.

---
(These are solely the views & opinions of KVP, & do not constitute any trade or investment recommendations. By the time you synthesize this, things may have changed.)
Macro Dragon: GOOD...
Top of Mind…
There has been nothing new / screaming from a conviction basis on the Macro Dragon pallet that we have not already flagged before…
…GOOD. This should be the default state. There is a misconception in investing/trading & most walks of life where ideas are sought after… that they fly about, a dozen a day… if you are getting a dozen investment ideas a day… chances are… you are net-net losing money…
The Default state should be nothing standing out & then, now & then you get chunks of opportunities & interesting set-ups in the making.
It's also GOOD, to see investment themes that you have had prime conviction views on play out… this could be US Duration (recall Jan & Feb, "one cannot own enough US duration" when US 10s were 1.80% to 1.50% range) or most recently months of banging on Gold… which post the break-out through $1750 from Mid-Jul, continues to grind up with yest' +0.57% to $1794.
Interestingly enough, in a world where a lot of assets are either making ATHs or close to ATHs… Gold is still south of its 2011 $1920 highs… KVP has touched on gold enough times:
GOOD is an anthem to the investment process, as well as a stoic lifestyle. GOOD is anti-fragile. You see the positive convexity in everything. No Ideas? GOOD – we can catch up on some long overdue reading & research, or/& take some well deserved break. Got tons of Ideas? GOOD – time to filter & optimize across the ideas, how does our overall asset allocation look like, where are we weighted exposure wise on a risk/reward basis…
Trade idea blew up in your face – GOOD, opportunity to learn & tweak the process. Trade idea shot our the lights & was one of the most lucrative of your career, GOOD – opportunity to see how we can have more of these.
Currently the risk-on regime & framework in the market is the paragon of GOOD! We rally on positive economic data – Yay! We are coming out of the downturn - & we also rally on negative C19 news & potential shutdowns restarting – Yay! It means more pressure for even more liquidity to flow.
On a completely separate note - & reflagging this again! – CH & HK equities & currencies, despite the negative rhetoric are breaking out bullishly… this is a function of contrarian forces of the world being underweight, the reflexivity of FOMO, as well as underlying China data continuing to surprise to the upside – not to mention continued accommodation policies.
We had flagged 388 HK (HK Exchange) a few wks back, yet now its pick your sector… banks (Like ICBC), autos (Like Geely) breaking out higher…
The yuan? Strengthening vs. the USD… at c. the key 7.00 lvls we've broken below the key 7.05 – 7.15 range. The HKD has also been trading on the strong end of the band at 7.75, actually forcing the HKMA to sell HKD & buy USD. All these are price actions & lvls that one would not believe if they just kept to the headlines & consensus rhetoric.
-
To Keep In Mind Today
JP:

Bank Lending, Current Account, Economy Watchers

EZ:

EU Economic Forecasts

US:

Crude Oil Inventories, Consumer Credit, 10yr Bond Auction
-
Start-
to-

End = Gratitude + Integrity + Vision

+ Tenacity.

Process > Outcome. Sizing > Idea.


This is the way.

Namaste,

KVP
You can access all of our platforms from a single Saxo account.