Market Quick Take - September 7, 2020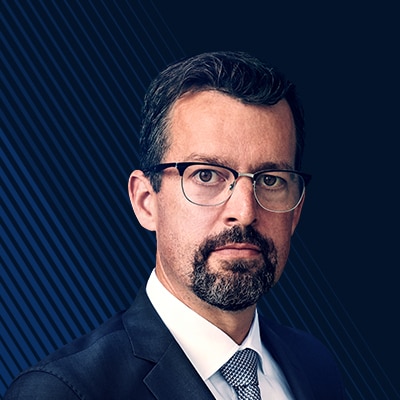 John Hardy
Head of FX Strategy
Summary: On Friday, US equities suffered an ugly extension of their steep sell-off from Thursday ahead of the three-day Labor Day weekend, but managed to stage a strong, if fitful rally to close less than a percent lower, in the case of the S&P 500. This week we watch for whether the sudden injection of volatility last week has altered the landscape and what the ECB brings to the table at this Thursday's ECB meeting.
---
What is our trading focus?
S&P 500 Index (US500.I)

and NASDAQ 100 Index (USNAS100.I) – the huge sell-off last Thursday deepened further on Friday before a huge bounce later in the session that saw the major US indices recouping most of the day's losses, even as the result was still a day in the negative column. In Monday trading in the futures market, selling resumed and the Nasdaq 100 was down more than 1% ahead of the suspension of trading later today for the US Labor Day holiday.



STOXX 50 Index (EU50.I)

– European equities are strong this morning maybe catching a bit of that late Friday rebound in US equities. STOXX 50 remains stuck in the range 3,200-3,400. While the EUR is a headwind for now the relative valuation spread to US equities should add some fundamental flow into European equities if the US technology rally is taking a breather.



Softbank (9984:xtks)

- shares were down over 7% overnight in Tokyo on an FT report outlining the company's aggressive speculation in mega-cap US tech equities, with the sell-off late last week in US tech names in particular raising concerns about the company's strategy, which suggests an alarming "style drift" from its normal investment patterns. We will do an analysis of Softbank today which will be up at

analysis.saxo

.



EURUSD

– EURUSD looks pivotal this week – both technically as the recent looks at the 1.1780-1.1800 area that recently supported the price action and fundamentally as we look toward an ECB meeting this Thursday where the pressure is on Lagarde and company to impress after a recent record low CPI print and the trade-weighted euro appreciating toward the top of its multi-year range.



Spot Gold (XAUUSD) & Spot Silver (XAGUSD)

- Gold continues to bounce along trendline support from the March low, today at $1930, with the risk of an extension to $1900 on a break. The market has settled into a wide range while watching the dollar, real yields and stock market developments for clues about the direction. An accelerated sell-off in stocks may pose a challenge with gold and silver becoming a source of liquidity to cover margin calls and losses elsewhere.



WTI Crude Oil (OILUSOCT20) & Brent Crude Oil (OILUKNOV20)

-

trade lower for a sixth day with both WTI and Brent challenging the July lows at $38.50 and $41.40 respectively. The long overdue correction has been driven by a

stronger dollar and emerging concerns that OPEC+ may have lifted production too soon amid the sluggish global oil demand recovery. Monday's US Labor Day holiday signals the beginning of the low demand period and with that risk of rising stockpiles and a widening contango. China's crude oil import dropped 0.9m b/d in August while Saudi Arabia cut pricing for October crude sales to customers in Asia and the US.



AUDUSD –

this pair bounced back modestly from local lows right as it explored the pivotal 0.7225-0.7250 area we identified recently as critical for maintaining an upside focus after its long rally from the spring COVID-19 panic induced lows. The lack of sensitivity in FX in general to gyrations in the equity markets has been notable – but the pair could be vulnerable to downside if the stock market downside volatility continues and the price action in AUDUSD is taken below Friday's low near 0.7225. One thing supporting AUD elsewhere has been the persistently high iron ore price – this price bears watching if the remarkable rally falters at any point.
What is going on?
US markets closed today for Labor Day.



US yields spike on Aug. Unemployment Rate plummeting to 8.4% vs. 9.8% expected -

the household survey used to compute the unemployment rate showed a strong surge that took the unemployment rate from 10.2% in July to 8.4%, versus 9.8% expected. Many questioned the strength of the data

as did our Christopher Dembik

, who points out other data that show a weakening labour market, with concern especially on the length of unemployment growing pointing to "scarring" or jobs that may be permanently lost. Regardless, the US treasury market reacted strongly and yields rose sharply, with the 10-year benchmark rising some 8 bps to close above 0.70%.



COT on commodities in week to September 1

- A post Jackson Hole rally in precious metals, continued dollar weakness - up until last Tuesday - and an ongoing rush into agriculture commodities saw hedge funds and other large speculators lift their net-long exposure across 24 major futures markets to 1.9 million lots, the highest since May 2018. While soybeans, corn and wheat saw the biggest amount of buying most of the selling was concentrated in energy where crude oil and NY Harbor ULSD (diesel) saw the biggest reductions. More in our weekly update

here

.
What we are watching next?
Brexit talks this week getting critical –

and the UK is sending out warnings that it is not ready to budge on the EU's positions on fisheries and "state aide". The talks set to continue this week could point to whether the post-transition period is heading toward a deal. For now, sterling is on its backfoot after posting a local high last week against the USD and the EUR.



ECB Meeting on Thursday

– to what degree does the ECB believe it can engineer a higher level of inflation and what will have on offer at this Thursday's meeting? More QE is very likely to extend the bank's PEPP programme, while rate cuts are not seen as an option at the current policy rate. Something new and more forceful to encourage the flow of credit may need to be forthcoming to impress the market, and in the background, the real key is the pace of fiscal stimulus, which will likely need to pick up further to avoid a deflationary dynamic in Europe, particularly if the EUR continues rising. All the while, the strong EUR is keeping the pressure on the Lagarde and company to act.



WASDE on Friday will be watched closely

by the grain market following recent strong gains and rapid rise in speculative longs. The grain sector has seen strong gains during the past month with weather concerns, the weaker dollar (up until last week) and strong Chinese demand all having helped create a bullish backdrop. The combined speculative long in corn, wheat and soybeans sits 325,000 lots or 1.6 billion bushels above the five-year average. Thies at a time of year where funds generally tend to be net sellers given the lack of unknowns ahead of the arrival of the new harvest.
Economic Calendar Highlights for today (times GMT)
US markets closed for Labor Day today

0800 – Switzerland weekly SNB sight deposits
Follow SaxoStrats on the daily Saxo Markets Call on your favorite podcast app:
You can access all of our platforms from a single Saxo account.