Market Quick Take - June 8, 2020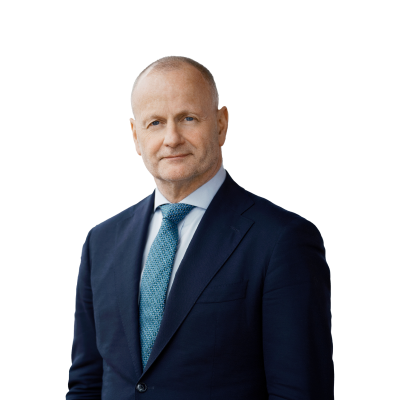 Steen Jakobsen
Chief Economist & CIO
Summary: Asian stocks have started the week with gains in response the strong rally in US stocks on Friday following the supposedly stronger-than-expected US job report while European equities are down as skepticism grows over the Franco-German joint debt deal. The dollar index trades close to unchanged after hitting a three-months low on Friday. Focus now turns to the Federal Reserve's policy meeting this week with the recent jump in bond yields potentially forcing a reaction from the FOMC with regards to yield-curve-control.
---
What is our trading focus?
US500.I (S&P 500 Index)

and USNAS100.I (NASDAQ 100 Index) – U.S. equity futures rose aggressively on Friday sending the Nasdaq 100 to a new all-time high. Sentiment remains strong in US equities and potential yield-curve-control announcement (directly or indirectly) on the FOMC Meeting on Wednesday could extend momentum further. S&P 500 futures flirted with the 3,200 level both on Friday and this morning basically erasing the losses year-to-date.



OILUSJUL20 (WTI crude) and OILUKAUG20 (Brent crude)

- Crude oil has extended its dramatic run of gains following the weekend agreement to extend current production cuts to July. The technical levels that are being targeted are the March 6 closing gaps, on WTI at $41.05/b and Brent at $45.18/b. However, with decision almost priced in already last week, the question now remains how much further the current bullish momentum can carry it higher before the rally becomes self-defeating. The market may soon begin to focus on rising production after July from core OPEC members, Libya is showing signs of returning production while the rally has invited US producers back online. The demand recovery could be at risk due to the risk of second waves.



XAUUSD (Spot gold) -

closed last week at its lowest since April 17 and US 10-year real yields at its highest since April 20. Thereby continuing their close inverse correlation. The move triggered by the better-than-expected US jobs numbers sent stocks sharply higher while raising questions about the need for haven assets. The focus will turn to Wednesday's FOMC meeting and with yields having moved higher the market may potentially want to challenge the Fed on its view about yield-curve-control. The current lack of gold appetite was highlighted in the weekly COT report which saw the fund long drop to a one-year low. Silver received a boost in Asia after managing to hold steady against gold during Friday's sell-off.



US Yield Curve Steepening 2-10 (STPU:xmil)

- the US yield curve (2-10Y) is steepening aggressively sending important signals to the market like the steepening in 2007 leading into the financial crisis. One explanation for the steepening is higher growth and inflation expectations which short-term is good for banks but it also worsens financial conditions for companies that are still struggling to get access to capital in order to bridge their finances to the economic recovery. This is likely the cause why the FOMC has discussed yield curve control.



COPPERUSJUL20 (HG Copper)

- has broken through key resistance at $2.50/lb and with hedge funds only just turning net-long, the current momentum and rebuilding of longs may see it challenge $2.60/lb. The virus' impact on tightening supply, especially from key South American supplies, could be seen in China's May trade data. Top producer Chile is increasing its supervision of mines to ensure they are complying with Covid-19 safety measures.



AstraZeneca (AZN:xlon) and Gilead Sciences (GILD:xnas)

- the rumoured merger between the two drug companies will obviously put focus on the stocks in today's trading. It seems AstraZeneca is the initiator so price action will most likely be most interesting in Gilead Sciences.
What is going on?
Global supply shocks could come back with vengeance

as global shipping industry warns of labour shortages as sailors are stranded due to COVID-19. The industry has been running on emergency extensions of the labour rules with many sailors working beyond their contracts and regulatory limits. These emergency extensions end on 16 June and could create a logistics nightmare and bottlenecks in the global supply chain where up to 80% of the world's trade volume is carried on vessels.



AstraZeneca and Gilead Sciences are talking to merge

creating one of the largest deals in the global pharma industry. A potential merger between the two companies would create a $240bn giant in the drug industry. So far Gilead Sciences have indicated they are not interested in a deal changing the deal to a potential hostile takeover if AstraZeneca wants to continue.



US Bureau of Labor Statistics have acknowledged

misclassifications

in relation to the past months' Nonfarm Payrolls which means that the supposedly drop in the US unemployment rate on Friday was due to a misclassification error and that the true unemployment rate most likely increased in May which would fit with the other high frequency data we have on the US economy.
What we are watching next?
Yield-curve control (YCC)

was discussed at the April FOMC meeting and it could be implemented over the coming months. First potential test of any mentioning directly or indirectly of such a policy could be on Wednesday at the FOMC Meeting. In doing so the Federal Reserve could choose a rate, such as the 10-year Treasury yield, and committing to purchase as many securities as necessary to keep the rate under a set level. If implemented, gold could benefit as real yields would move further into negative territory once inflation picks up. This is the most important theme this week.
Economic Calendar Highlights (times GMT)
06:00 – Germany April industrial production

08:30 – Sentix Investor Confidence (June)

12:15 – Canada Housing Starts (May)

13:45 – ECB's Lagarde in European Parliament hearing
Follow SaxoStrats on the daily Saxo Markets Call on your favorite podcast app:
You can access all of our platforms from a single Saxo account.