Market Quick Take - June 15, 2020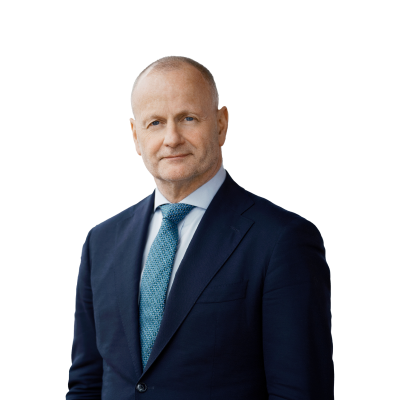 Steen Jakobsen
Chief Economist & CIO
Summary: Fears of a second Covid19 wave are keeping global markets in a negative mood to start the week after a mixed session on Friday that avoided a continuation of the market of the previous day. The week ahead is an important one for Europe as a summit is set for Friday, and the Fed Chair Powell is set to testify before Congress on Tuesday and Wednesday.
---
What is our trading focus?
US500.I (S&P 500 Index)

and USNAS100.I (NASDAQ 100 Index) – after selling off steeply at times intraday on Friday, the major US stock indices recovered somewhat and ended the session mixed, but were lower overnight in Monday's Asian session, likely driven in part by fresh second-wave Covid19 concerns. The major focus for the S&P500 index is on the 3,000 level, which is the 200-day moving average and the 2,965 area, which was a resistance zone on the way up. For the Nasdaq 100, note that the futures are currently trading below the 21-day moving average – the index has not closed below that technical indicator since April 3.



OILUSJUL20 (WTI Crude Oil) and OILUKAUG20 (Brent Crude oil) -

have now firmly moved to the consolidation/correction phase with both benchmarks trading lower. The rally, some of it driven by financial speculators, had increasingly been lifting oil to levels that could not be justified fundamentally at this stage in the recovery. Record US crude stocks, a slow recovery in global demand and now the risk of a second Covid-19 wave in the US and China have for now reversed demand for growth and demand dependent commodities. Brent crude at risk of a 30% correction from last weeks high with half of that seen already.



COPPERUSJUL20 (HG Copper)

- Copper's strong surge to $2.71/lb last week has run out of steam. The rally driven by improved fundamentals and the technical break above of $2.50/lb has run into problems with new virus fears in US and China and weaker than expected data from China weighing on the market. Adding to the short-term risk is long liquidation from speculators after they increased bullish copper bets to a 15-month high in week to June 9. Covid-19 related supply disruptions in South America may add some support but for now the focus on $2.50/lb support is back.



HMb:xome (H&M)

- Q2 (ending May) revenue at SEK 28.7bn in line with estimates says Q2 revenue in local FX was down 50% y/y, and the first 13 days of July is down 30% y/y. H&M says 1,050 stores are still closed (18% of all stores) from 1,350 on 2 June.



AUDUSD

– the AUDUSD pair remains our main proxy for risk appetite within foreign exchange and the path of the USD versus the broader market as we watch first whether the important 0.6800-0.6750 area holds up and provides support or whether this late breakdown in market sentiment and surge in the USD will see the pair challenging the more pivotal 0.6675, a challenge below which could set up a far deeper move lower.



VOOL:xetr (long VIX future – volatility)

- with the VIX futures curve back in backwardation and a volatile session in front of investors today the VIX could jump much higher today providing additional tailwind for long volatility strategies.



GBPUSD

– we could have a volatile week ahead for sterling, as Brexit news could pick up with UK Prime Minister Boris Johnson calling for a trade deal by autumn but the EU not making any friendly noises. As well, the BoE is set to meet on Thursday as we discuss below. Sterling has been beating a retreat and any move below 1.2500 in GBPUSD would begin to suggest a more profound breakdown risk toward the recent range lows below 1.2100.



USDJPY

– we watch this pair for signs of whether the USD or the JPY is to be preferred in the crosses as JPY sometimes outperforms as a safe-haven currency when US long yields are falling, and global risk appetite is weak. The 106.00 area is a major pivot level for USDJPY.
What is going on?
Second wave COVID-19 fears persist.

New hot spots in the US bring the risk of a second wave of shutdowns in places across the US, with Texas, for example, now experiencing its highest ever levels of Covid19-related hospitalizations. In China, areas of Beijing were shut down as an outbreak was linked to a wholesale vegetable and fruit market.



Trump administration signals no support for extension of special federal unemployment benefit

- Trump administration official Larry Kudlow has indicated that the administration does not support an extension of the $600 week federal benefit beyond its originally established time horizon through the end of July, saying that it is a disincentive to find work.
What we are watching next?
EU Council meeting Friday

- This is the next key meeting for the heads of EU countries as we look for a sense of solidarity or lack thereof around the plan to expand the EU budget by some EUR 750 billion to fund a Covid19 response.



US Fed Chair Powell to testify before Congress

- we have just heard from Fed Chair Powell at last week's FOMC meeting press conference, but the interesting angle this week for markets could be the degree to which Democratic members may look to criticize the Fed's role in driving inequality and criticism that their efforts are rewarding the wealthy via a new market bubble. Loud criticism could affect Fed signalling at the margin as the 2020 election approaches.



Bank of England meeting Thursday

– with sterling already under pressure on the risks of a tough stance from the EU on the post-Brexit transition period trade deal uncertainty, the Bank of England meeting this week will be interesting for whether the BoE strengthens guidance on an eventual move to a negative policy rate regime.



Monthly oil market reports

from the International Energy Administration Tuesday and OPEC on Wednesday will provide further input to a market that is trying to stabilize following the carnage seen these past few months.
Economic Calendar Highlights (times GMT)
1230 – Canada Apr. Manufacturing Sales

1230 – US Jun. Empire Manufacturing

1400 – US Fed's Kaplan (FOMC Voter) to Speak

0130 – Australia RBA Meeting Minutes
Follow SaxoStrats on the daily Saxo Markets Call on your favorite podcast app:
You can access all of our platforms from a single Saxo account.