Midterms: Any takeaway could prove fleeting for FX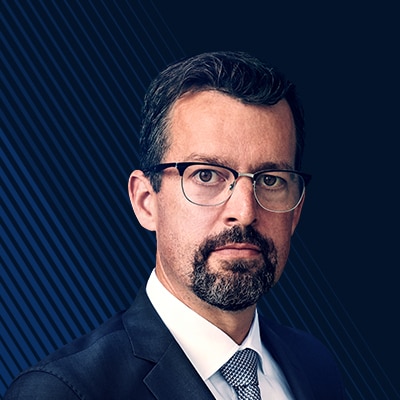 John Hardy
Head of FX Strategy
Summary: The kneejerk reaction to the midterms result is that this is mildly negative for the US dollar as it disrupts Trump's freedom of movement and ability to mould policy.
---
The popular vote in the US was slightly more anti-Trump than anticipated, which will see the Democrats gaining a larger majority in the House than expected, but Republicans will solidify their majority in the Senate.

First the market impact takeaway:

First things first – we see little immediate takeaway from this midterm election result in currency terms – we will very quickly get back to focusing on the US-China trade relationship into the end of this month and the G20 meeting between Trump and Xi and any signaling in the wake of that meeting. We're not hopeful for any US-China trade deal beyond a "ceasefire pending further negotiations" that could drag on. There is a rich vein of anti-China sentiment to mine in the US on both sides of the aisle. If anything, Trump may even get more tough on China in a doubling down on this populist issue. And while the kneejerk reaction has seen the USD weaker and bonds a bit higher – we suspect the fiscal deficit expansion risks may be worse as both sides vie for the populist vote leading into what will be an inevitably divisive 2020 election spectacle.

The results from the US midterm elections streaming in overnight provided a few crosscurrents before the weight of the Democratic popular vote quickly showed up later in the night and pointed to a strong, if not overwhelming shift in the House makeup, where the Democrats look to gain a solid majority of around 25 seats.

The Senate was another story, as the Republican looks to pick up at two or more seats there. In fact, overnight, a few early Senate races were moving more in the Republicans' favour than anticipated and the surprisingly weak showing for the Democratic governor candidate in Florida as well as a handful of other results saw a flurry of USD strength and risk-on behavior before the anti-Trump popular vote became clearer later in the evening.

A handful of takeaways, few if any of which will have an immediate market impact:

Gridlock to reign – we look for Dems to feel emboldened, if not sufficiently so to launch an impeachment effort (which needs the Senate for an actual impeachment to occur anyway). In that light, look for the Democrats to block and obstruct any further Trump deregulation efforts – anything seen as favouring big business and especially big financials and the elites.

The Trump strategy will have to be to offer progressive, populist measures that favour low- and middle-income voters like minimum wage reform (tax incentives are meaningless as a huge swath of low-income earners effectively don't pay any income tax) or anything and everything healthcare related – especially drug pricing. An infrastructure deal is theoretically possible, but the Republicans prefer public-private partnerships over direct spending and this could lead nowhere. Still, the risks lean to more fiscal spending and larger US deficits rather than less.

Dems will try to take down Trump a few notches – the Democrats will now take the Chair position in many House committee and new rules allow the Chair to subpoena information/documents without approval from the rest of the committee. Think Trump tax returns, Trump real estate dealings, etc… anything and everything to tarnish Trump's image. And expect Trump to go ballistic in his own defense. This and the gridlock issue we mention above will make for an ugly political environment.

Trump to double down on populism? Trump only cares about his popularity rating, not ideology, and will do whatever he can to find scapegoats for his popular failure at the polls.

What is the quality of Democratic support? Much of the swing in favour of the Dems looks inspired by dislike for Trump, with women and suburbanites said to be those that changed their minds in largest numbers since the 2016 election cycles. The Democrats don't have a clear vision for the US' future – many are uncomfortable with the more openly progressive wing of the party. Not sure how this shakes out, but let's not read this election result as positive all around for the Democrats.

A small aside on the Mueller investigation: one of the networks discussed polls of the Mueller investigation and showed that a majority believe that the look at the Trump campaign's link to Russia it is politically motivated and that Mueller is not particularly popular. I wouldn't expect a strong impeachment effort from the Democrats in general from the Democrats linked to anything Russia. Instead, I would expect an attempt to bring down Trump's popularity as noted above with simply aggressive PR.

Chart: USDJPY

USDJPY remains our favourite barometer for the US dollar at the moment as it is buffeted both by risk appetite and the direction of bond yields. The initial reaction has seen a mildly weaker USD, especially mild in USDJPY terms. In our view, the main US stimulus was already in the rear view mirror and we weren't looking for more, so the changed Congress doesn't immediately alter the playing field. The 113.39 high and Fibonacci line remains the pivot level if this kneejerk sell-off (actually more of an overnight pump and dump as headlines crossed the screen) holds lower. Waiting for the close of this week's trading before assessing the situation is a prudent stance.
The G-10 rundown

USD – USD weakness fading as I write – there are no real takeaways from this election in market terms and will take cues on how we close for the week and then how Trump/Xi and USDCNY shape up after G20. The Federal Open Market Committee meeting tomorrow unlikely to change its tune notably relative to expectations.

EUR – Any significant rally above 1.1500 will be a tough nut to crack unless we get either lower US yields or some sense of momentum in EU rates or ECB policy.

JPY – the pump and dump overnight misleading as algos and quick traders tried to game the kneejerk reaction to the election – watching the long end of the US yield curve for direction here, with 113.25-50 as the pivot zone in USDJPY.

GBP – sterling still hopeful for a Brexit breakthroughs. First step is the calling of a Brexit summit – perhaps in late November, which will only be called if agreement is reached before hand between May government and EU – bigger test is parliament and would May move forward with a summit if not confident of passage in parliament?

AUD – AUD a favourite recently on hopes that US and China can reach a trade deal or at least a cease-fire. More squeeze potential as it is a long wait for the G20 summit at the end of this month.

CAD – the loonie not standing out here – a weak beta USD in the crosses as US-Canadian rate spreads have been stuck in a range and oil holding CAD back relative to commodity peers (getting a bit excessive soon in the likes of AUDCAD and NZDCAD!).

NZD – a big move in the kiwi overnight, supported by a move at the short end of the NZ yield curve as Q3 earnings came in much hotter than expected (but confusing to see the Average Earnings boring and in-line).

SEK – waiting for the breakdown in EURSEK below 10.30 barring ugly risk off developments.

NOK – the krone stumbling on weak oil prices it seems – NOKSEK having a look at new local lows.

Upcoming Economic Calendar Highlights (all times GMT)

1000 – Eurozone Sep. Retail Sales
1500 – Canada Ivey PMI
1530 – US Weekly DoE Crude Oil/Product Inventories
2000 – New Zealand RBNZ Official Cash Rate
You can access all of our platforms from a single Saxo account.