FX Update: USD and JPY back higher after Biden-Trump scuffle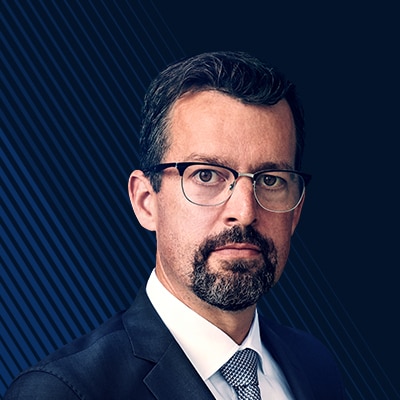 John Hardy
Head of FX Strategy
Summary: The USD and JPY weakened sharply yesterday, but firmed overnight slightly in the wake of the chaotic first US presidential debate, offering more interesting levels for late comers looking for another wave of strength in safe haven currencies as we wait out the last weeks of uncertainty heading into the US election on November 3rd.
---
Trading focus:
Testing the waters again on tactical long USD and long JPY positions.
Yesterday saw the US dollar and Japanese yen selling off rather steeply with no notable trigger, leaving me wondering if end-of-month and -quarter rebalancing might be at play. Regardless, the move gave traders a better spot in risk/reward terms to test for a second wave of a three-wave correction on the long side on USD- and JPY- trades, especially those that look rather correlated like AUDUSD shorts and EURJPY shorts. After yesterday's Germany CPI print of -0.2% year-on-year (versus 0.0% expected), the ECB will only continue to throw everything it can to provide further easing, and the second Covid-19 crackdowns have weakened the outlook for Europe, so we focus a bit on EURJPY in the chart below
Chart: EURJPY
There is a rather scary level of correlation across FX markets, as it is difficult to differentiate between recent developments in AUDUSD or spot gold or some JPY crosses like EURJPY shown below. We choose EURJPY somewhat at random because the euro still looks elevated relative to where the EU finds itself with Covid-19 and further recovery prospects from here, while the JPY could arguably do better if Asia continues to outperform or if risk sentiment weakens further. The key development in recent weeks was the drop below 124.50 which defined the low of the range for August and into early September and was a prior major high on the chart. This recent back-up consolidation has seen the price action approach that area again and provides reasonable entry levels for a re-entry on the short side, with stops north of 125.00 for trading targets toward 121.00 (note the 200-day moving average near there, or even 120.00.
Fallout from the US presidential debates
We wont spend too much time on a breakdown of these debates, which are endlessly covered elsewhere and were neither presidential, nor really a debate. The interesting development was the immediate USD surge and general risk sentiment weakening that unfolded just as the debates ended overnight. It is hard to feel that this was random noise and requires some explanation – I suspect that Biden's stronger-than-feared performance is leaving many with the takeaway that the polls will remain solidly in favour of a Biden victory, though the bigger game changer is still whether Biden can take the Senate as well, as a Republican Senate would dig in to thwart nearly everything Biden would like to do on the domestic front, policy-wise.
The G-10 rundown
USD – a weak day yesterday, but more wood to chop (above 1.1800 in EURUSD and above 0.7200 or even 0.7250 in AUDUSD) before we can suggest a reversal back to a weak USD regime and we have argued that the USD could be generally adrift until we get this election out of the way.
EUR – implied volatility in EURUSD continues to drop and the pair could be stuck in the 1.1500-1.1800 range until we get to the other side of the US election. Hardly anything going on in Europe to excite a positive view.
JPY – it is hard to argue that USDJPY hasn't reversed back higher and thoroughly put the risk of downside at bay for now, but another leg higher through 106.00 would help to seal the deal. Lack of volatility in global safe haven bonds dampening JPY volatility, although the month of September changed the narrative on the yen and suggested that it had run too far to the weak side since the spring. Could be more mean reversion to come (firmer JPY, even if USDJPY is directionless).
GBP – sterling teased to the edge of reversing higher versus the euro in particularly, but that rally has faltered yesterday despite no negative Brexit headlines – perhaps more solid indications of a breakthrough in negotiations needed to take sterling over the edge,. UK Breakeven developments have not held sterling back for weeks after the spike that ended September 9th.
CHF – the key EURCHF cross bobbing back and forth across 1.0800 – let's have another look if the pair trades either above 1.0900 or below 1.0700 again. In the meantime, USDCHF focus on whether it can hold the 0.9175-0.9200 zone after the recent rally from the base.
AUD – the Aussie bounce showing a bit more beta to the USD sell-off since late last week, but much more needed, together with further support from the reflationary narrative to call a reversal back higher just yet. Still, the bounce has taken AUDUSD well off the downside pivot danger zone around 0.7000.
CAD – CAD weaker than some of its peers as oil prices stumbled badly yesterday and the resurgence in Covid-19 cases in Canada have surged back to levels during the worst period of the initial outbreak in the spring. Further progress higher above the 61.8% Fibo level (of last sell-off) at 1.3440 would begin to weaken the down-trend further and the next focus higher is likely the 200-day moving average, currently at 1.3528.
NZD – the bounce in the NZD less robust than AUD and the NZDUSD pair looks heavy for follow through lower to a sub-0.6400 200-day moving average test if the 0.6500 area is taken out.
SEK – EURSEK consolidating back to the round 10.50 area and will likely track the direction of risk sentiment inversely here with further risk of a squeeze higher if the EU outlook doesn't brighten.
NOK – the consolidation in EURNOK after the bout of NOK weakness looking very shallow as yesterday's oil rout saw oil-linked currencies on the defensive relative to developments elsewhere, Another wave lower in NOK a risk if the major crude oil benchmarks post new lows.
Upcoming Economic Calendar Highlights (all times GMT)
1215 – US Sep. ADP Private Payrolls Change

1230 – Canada Jul. GDP

1345 – US Sep. Chicago PMI

1430 – EIA's Weekly Crude and fuel stock report

1500 – US Fed's Kashkari (Voter) to Speak

2350 – Japan Q3 Tankan Survey
You can access all of our platforms from a single Saxo account.