FX Update: Directional momentum is hard to come by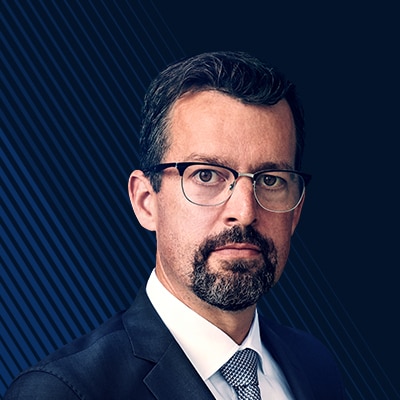 John Hardy
Head of FX Strategy
Summary: Volatility continues to fall across much of FX, with directional breaks hard to come by for the USD as support levels have continued to hold. The low volatility creates long term opportunities for long volatility exposure, but the short term unwillingness to commit in any direction makes for a treacherous market as it feels like we are all awaiting an unknown catalyst.
---
The euro rally on the back of enthusiasm for the possible framework for funding a recovery package via the EU Budget that we discussed yesterday has already faded if we look at EURCHF stumbling back below 1.0600 this morning and the EURUSD rally not managing to punch to 1.1000 yesterday before retracing a sizable portion of the gains on the day in late trading. This looks symptomatic of the energy seeping out of the market in general, as USDJPY also pulls back well away from 108.00 after a sniff above yesterday and likewise, AUDUSD and USDCAD can't manage a to show USD weakness conviction outside of the recent ranges after brief feints yesterday.
Elsewhere, EURNOK managed to carve out solid new lows yesterday but has bounced quite a lot off those lows this morning. We get the latest US inventory and demand data today after a fairly blistering run higher in recent session in crude oil over the last few sessions. EURSEK is, however, having a bit of a go at the cycle lows here this morning in the wake of the publication of the Riksbank's financial stability review, but the announcement in Sweden of large bond issuance to fund a large fiscal expansion to deal with the Covid19 crisis is perhaps the chief driver of ongoing SEK strength, and the EURSEK chart is one of the more interesting ones among the G10 FX crosses as we await a catalyst for more volatility elsewhere.
Looking to the day ahead, we're not sure the calendar of event risks is there in the near term for catalyzing market volatility, which continues to drop precipitously. USDJPY 1-month implied volatility has dropped back toward 6% even as the pair has had a look at the very interesting 108.00 to 108.30 area, as I discussed on today's Saxo Market Call podcast. But as implied volatility ebbs, longer term options become more attractive – let's recall that long dated options volatility was at or near record lows ahead of the Covid19 crisis, and even in its early phases hardly picked up.
Traders interested in volatility exposure may consider 3-month plus options that are decently out of the money in pairs like NZDUSD, AUDUSD, or AUDJPY for downside potential and USDCAD for upside potential are worth consideration if we see another major spike in volatility from US-China tensions, slower than feared Covid19 recovery or otherwise.
Chart: EURSEK weekly
EURSEK is one of the more interesting charts structurally within DM currencies, as the latest sell-off wave has erased all of the action above the 11.00 area and virtually all of the entire previous upwave, with resistance found recently at the 200-day moving average. The pair has a bit more range to work with toward 10.40, with an opening up of 10.00-10.15 area if that gives way Sweden's currency is generally very pro-cyclical, so the easy path higher for the krona is a strong economic rebound, particularly in Europe on a fresh fiscal impulse, while the threat of a major throwback rally rises if we see a new concerns on an L-shaped recovery, EU existential risks, weak risk sentiment, etc.
Upcoming Economic Calendar Highlights (all times GMT)
1230 – Canada Apr. CPI

1330 – UK BoE Members Bailey and others before Parliamentary committee.

1430 – US Weekly DoE Crude Oil and Product Inventories

1700 – US 20-year Treasury Auction

1800 – US FOMC Minutes
You can access all of our platforms from a single Saxo account.