FX Breakout Monitor: September 8, 2020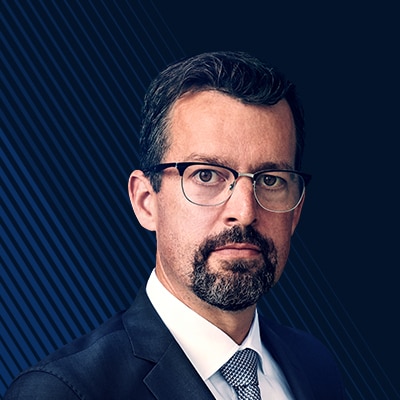 John Hardy
Head of FX Strategy
Summary: Risk appetite is suffering badly as the US revs up for its first session of the week after the long holiday weekend, taking the USD and JPY higher and especially the small G10 currencies lower. Sterling has headed steeply south as well and is threatening a downside breakout against more of its G10 peers.
---
Today's Potential New Breakout Signals
Today we highlight seven potential breakouts in progress that could prove valid on today's close of trading (breakout signals only registered on successful closes beyond the breakout level). Note gold on this list as it has traded below the 15-day low close intraday today.
Table: Seven potential breakouts today and methods for trading
Note that the two at the bottom of the table (USDSEK and EURSEK) are repeats from yesterday as their closing prices yesterday did not cross the breakout threshold. Finally, note that there are other breakout candidates in the works, including GBPJPY and NOKSEK downside breakouts and a USDNOK upside breakout. Note that the stops for the example entry levels are generally bit more than 1 ATR from the example entry level (trade size or stop level may need adjusting depending on entry level to adjust risk levels – generally preferred to reduce position size than reduce distance to below 1 ATR from actual entry). These are not trade recommendations, rather examples for how to trade the breakouts. Exit date is simply nine days after trade entry, but 7-9 days is a rule of thumb for holding period and can prove shorter still as stops should be partially trailed once a trade moves significantly into profit.
Chart highlight: XAUUSD
Watching gold with special interest today as it has been a long time since we have seen a downside breakout. The precious metals has traded below the 1915 low close for the cycle at times intraday, and a close lower and move below 1900 could threaten to run through stops and force a capitulation to a lower level.
Chart: EURGBP
Sterling has moved sharply lower on Boris Johnson taking an aggressive new position on Brexit negotiations and effectively threatening to tear up the withdrawal agreement. His new aggressive deadline for wringing a deal from the EU is October 15 and all he has put up a stern front on refusing the EU framework on state aid. The market is waking up to the risks and GBP is threatening new lows versus the euro and the USD. In the case of EURGBP, a new 19-day high close above 0.9059 is a breakout to a new high.
Table: Today's Breakout Monitor
The breakout monitor below offers an overview of recent daily breakouts (a close above or below the prior 19-day highs or lows and 49-day highs and lows to give an indication of whether it there is also a medium term development). The breakout picture is heating up with the USD, GBP and Scandies on the move and to that we may soon add JPY and others if volatility picks up further.
You can access all of our platforms from a single Saxo account.