Time to hop aboard the 5G juggernaut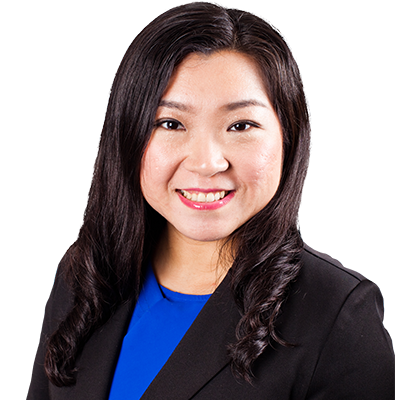 Jane Fu
Singapore Sales Trader
Summary: Investors wishing to profit from the 5G revolution should consider the US and Chinese players which are poised to dominate this new and exciting market.
---
In a recent video post, Saxo's Head of Macro Analysis, Christopher Dembik, highlighted "The next battleground of trade war between US and China will be about frontier technology, especially in 5G. 5G is a completely new infrastructure which promises stronger connection between devices and therefore make it the most critical infrastructure".
If we look back at what happened in the market in 2018, many factors suggest that China's 5G industry is facing tremendous external resistance. Early in the year ZTE was banned by US. Shortly afterwards, countries including Australia, UK, New Zealand and Japan all announced bans on Huawei equipment and lastly, Huawei's CFO was detained in Canada in December.
This series event will prompt China's government to push even harder for 5G investment, therefore more upside momentum for the industry. At the time of writing, the annual Consumer Electronic Show (CES) is taking place in Las Vegas and 5G is expected to be the hottest topic there. The annual CES is always the paramount event for industry players to connect with investors, consumers and media to showcase their initiatives. Device manufacturers, telecom operators and network providers have all laid groundwork for 5G evolution paths.
As end consumers we may not be able to enjoy the convenience of 5G yet in 2019, but the year 2019 will be a crucial year for industry players. For our investors who have benefited from investing in technology stocks in past years (commonly known as FAANG stocks), rather than guessing whether the Apple share will bottom out soon or whether Facebook will face another round of privacy policy investigation, a better choice would be to start looking at another set of technology stocks which will be prominent in the 5G space. The most inviting opportunities lie in the following three areas in the 5G ecosystems of two countries – China and the US.
Telecom operators
According to the roadmap, industry players expect 5G standards to be finalised in 2019. Given its growth prospects, telecoms are urged to deploy 5G as soon as possible in a bid to gain first-mover advantage. Among the US operators, Verizon is making commendable progress in 5G initiatives. Verizon's CEO confirmed in an interview that the company is launching a 5G smartphone although it didn't start out as 5G device but will turn into one once the telco launches its 5G service. Verizon has also started conducting field trials for 5G wireless network with their partners. The company expects to launch a full 5G wireless network in 2020. AT&T, meanwhile, is locked in an arms race with Verizon by marketing a new spectrum named "5Ge" although this is being criticised by the industry as "fake 5G".
In China, competition over 5G is even tenser and all three mobile operators there – China Mobile, China Telecom and China Unicom – have all conducted large-scale 5G field trials.
The telecom stocks mentioned above do not only offer good 5G prospects but most of them offer good dividends, which makes them ideal choices for value investors in a perceived downtrend market.
However, we must highlight the high capital expenditure associated with 5G infrastructure building. On average, 5G stations cost 1.2-1.5 times more than 4G stations.
Equipment manufacturers
Following the telecom operators, equipment providers will be the next to compete in the 5G market. Network equipment will be the biggest component of the 5G value chain. According to the Next Generation Mobile Network's 5G white paper, the estimated market value of 5G equipment amounts up to 37 billion US dollars. According to market research firm Dell'Oro Group, by the end of Q3 2018, the top five names in the telecom equipment space are Huawei, Nokia, Ericsson, Cisco and ZTE. Combined, these five companies accounted for 75% of the worldwide equipment providers' market revenues. Among the five, Huawei is not a listed company but the other four are.
You can access all of our platforms from a single Saxo account.