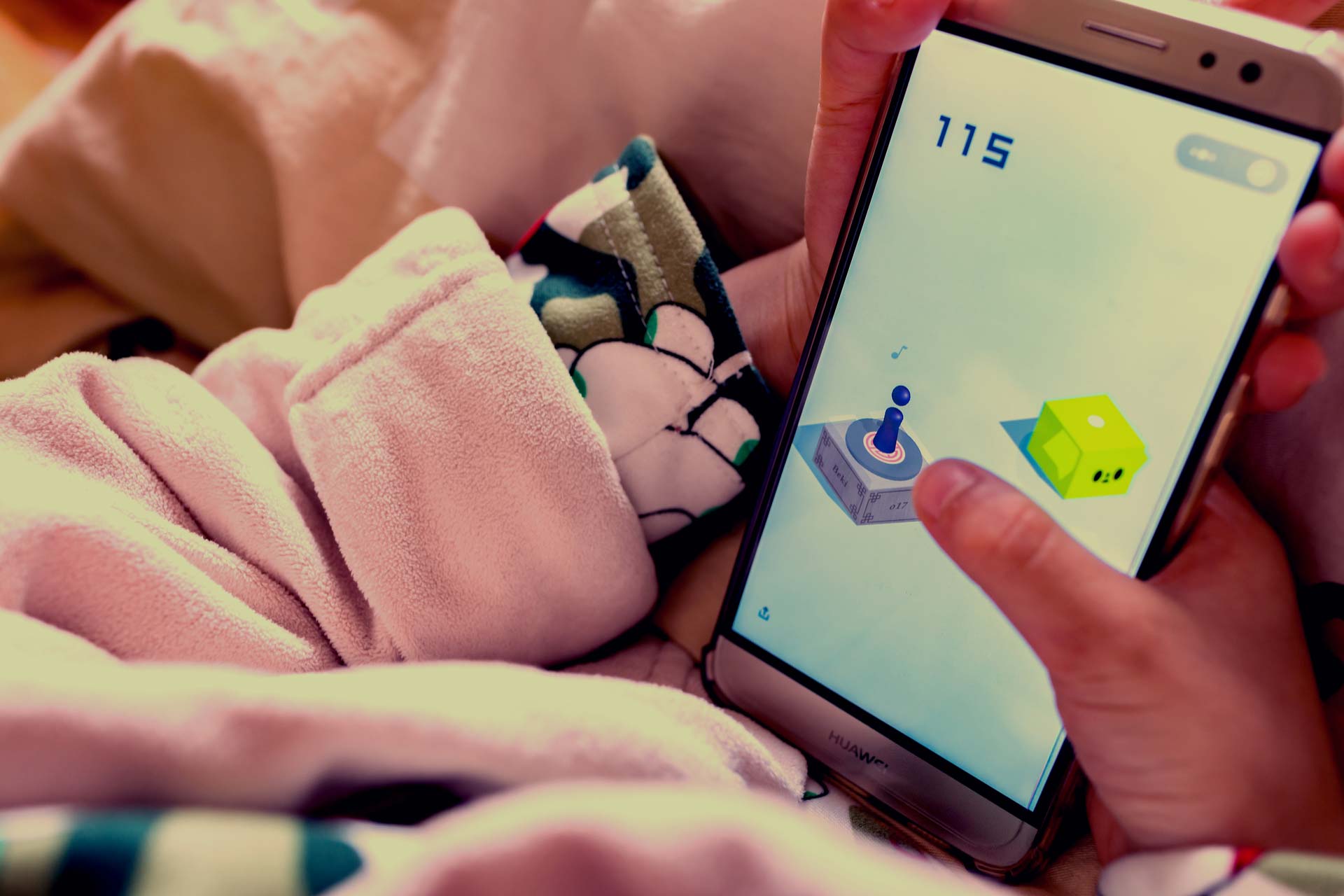 Tencent finally bucks losing streak
Summary: Does Tencent's rally from a 10-day losing streak make this a good moment to invest? On the one hand, China's opaque regulatory environment is a disincentive, but on the other, the company's ability to monetise its vast millennial market looks encouraging.
---
Tencent suffered a significant fall over the past few months, just like a lot of other Chinese stocks and the company's share is down 30% from its 52-week high. To put this into perspective, since listing in 2004 an investment in Tencent would have returned a whopping 33,000% to date. It must be noted that corrections are a natural part of investing and for a long-term equity investor, timing the market is challenging in practice. Although we do not expect Tencent to replicate this return profile over the next decade it is important to reflect on where the company has come from before touting doom and gloom. The question today is does Tencent make a good investment now?
Tencent has extended losses since posting its first profit drop in 10 years in August 2018. Tencent's profit fell 2% to 17.9bn yuan while revenue increased 30% to 73.7bn yuan, failing to meet analyst estimates.

As Saxo Head of Equity Strategy Peter Garnry noted, the weaker-than-expected numbers came on top of Beijing freezing game approvals nationwide due to the government's intention to increase oversight over gaming and potential addiction among the population. This was likely the key negative factor, rather than a structural decline in growth due to China's economic outlook and the trade war, although this has certainly weighed on sentiment.

Authorities have given little indication of when the ban will end

Given gaming accounts for 60% of Tencent's revenues and without a resolution enabling Tencent to monetise new games, there is risk of another weaker quarter of growth when Tencent next reports. It is impossible to predict the timing of regulatory easing without insight into the Chinese regulatory bodies, but it is highly likely resolution will prevail. Given that this is likely to be a temporary issue, it is prudent to focus on the fundamentals for the business when making a long-term investment decision. Tencent ranks first in gaming revenue globally and maintains a 52% revenue share of China's gaming market according to iResearch. This highlights the nature of Tencent's current problems are due to temporary issues as opposed to structural issues.

Without a resolution of the regulatory risks it is likely Tencent will remain under pressure. More clarity is needed on the regulatory environment and how this will affect the business model long term before calling a bottom.

Valuation

The valuation of Chinese tech has been extreme relative to the US. Now that actual growth is no longer meeting expectations, we are seeing a repricing across the sector as a whole. The market is revaluing Chinese tech stocks based on a slowing growth trajectory rather than a structural problem within the sector. The pace of growth is not meeting expectations, highlighting that Chinese economic growth has weakened, so despite Tencent being one of the fastest-growing technology companies in the world the market is repricing the stock. As the graph below shows, historically, a basket of Chinese tech companies trades at a valuation premium to US tech when comparing P/E ratios. This premium is now the lowest since 2012 which may present an opportunity for long-term investors.
As Garnry says, despite the recent re-rating Tencent still trades at a valuation premium to Facebook when compared FY18 EV/EBITDA ratios 19.6 vs 12. This represents an approximate 38% premium. However, estimated revenue growth is forecast to grow 34% for the next three years, and EPS growth is forecast to expand in excess of 20% for the next three years. Accelerating revenue growth is indicative of Tencent's increasing ability to monetise its social media, gaming, and advertising product offerings. For the quarter ending June 30, Tencent experienced top-line growth of 30.2%. Trading at 22x forward earnings, as the share price continues to fall, and Tencent's earnings and equity continues to rise, the trend will not be sustainable. It is worth noting that price/book value is still excessive and a 168% premium to Chinese tech peers.

Taking a long-term view

Although gaming accounts for 60% of revenue now, there are other areas of the business that provide long-term growth opportunities for Tencent. In the next five years, gaming revenue is unlikely to be the central revenue driver. Tencent has long-term prospects in payments, AI, cloud computing, advertising and media. Tencent is a network of complementary businesses, venture capital, social media, gaming, Tencent Cloud, Tencent Music and WeChatPay. Tencent's heavy investments in new areas like cloud computing, AI, and offline retail are sacrificing margins in the short term but will drive long-term growth and shareholder value. This margin compression is likely to be an ongoing theme as growth in gaming revenue (Tencent's core business) slows and this will likely see negative sentiment persist with further repricing of Tencent shares.

Tencent has morphed, together with Alibaba, into somewhat of a venture capital firm in China. The Financial Times reports that "Alibaba and Tencent account for 40-50% of venture capital flows in mainland China". Whilst not every investment will be a success, given the sheer scale of the market, the ability to drive growth should not be ignored. Tencent's ecosystem has developed into interlocking networks, offering complementary services that create a powerful network effect which will contribute to the long-term success of many of their investments.

Tencent still maintains dominance over the social networking space in China with WeChat reaching more than 1.07bn active users. WeChat represents a core platform of highly engaged social users which is currently being under-monetised. According to Bloomberg, Chinese users collectively spend 1.7bn hours a day on Tencent apps, more than they spend on all other apps combined.

WeChat also acts as the gateway by which the Chinese consumer accesses other services, an example of the powerful complimentary network effect. Through WeChat and QQ (Tencent messaging service) consumers access online social games, music, shopping, microblogging, movies and group and voice chat software.

Tencent's ability to ramp up monetisation on mobile advertising has strong potential due to healthy mobile traffic that is on the rise and strengthening over time, thus driving revenue growth in advertising. According to Internet World Stats, only 54.6% of the population in China is online compared with 88.1% in the US. As internet penetration in China increases, it is likely that value of the WeChat ecosystem expands further.

Tencent ranks second in mobile payments globally and has proven itself to be a worthy competitor to Alibaba, representing monetisation potential. On its most recent earnings call, the company stated that WeChat Pay has surpassed 800m MAUs and 300,000 offline stores accept it as a way of paying. China's mobile payments ecosystem is already 11 times larger than the US, as these trends continue to emerge it will be critical for Chinese consumers to be online. But again, regulatory pressures are mounting for online financial services in China, so this is another factor clouding the regulatory environment.

Overall, Tencent remains an exciting company in the long term. The ecosystem contains a variety of interesting and diversified businesses with significant opportunities to drive growth and increase profitability for investors given the sheer scale of the market and innovative drive of the company. Regulatory ring fencing, demographic shifts, with the rapid rise of the Chinese middle class, have unleashed a wave of consumer engagement in China.

Given the opaque nature of the regulatory environment and corresponding improvements it is prudent to wait for a shift in sentiment before scaling into a long position. More clarity is needed on the regulatory environment and how this will affect the business model long term before calling a bottom. But, the longer we have the divergence between price and valuation, the more interested investors are going to become in this stock.

To sum up, Tencent is operating in sectors which are growing and embodies China's "new economy", leveraging a consumer-oriented millennial cohort by providing apps and services for all aspects of 21st century life in China.
You can access all of our platforms from a single Saxo account.