South Korea and Germany aren't buying the Chinese rally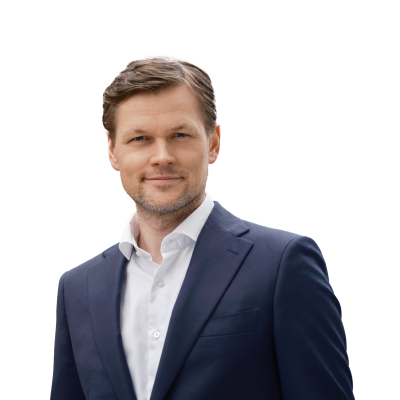 Peter Garnry
Head of Equity Strategy
Summary: Equities worldwide are on a roll, boosted by optimism about a US-China trade settlement. But the cheer isn't universal as both German and South Korean indices are holding back – are they being prudent or just over-cautious?
---
The MSCI World Index in local currency has continued its rise in February, up 2.2% and pushing above the peak close of December with the peak close of November in sight (see chart). Investors continue to discount the positive effects of the US-China trade deal, because what else could drive this crazy rally since early January? Sentiment data on the economy does not warrant a strong rally and the policy change around the world has not been big enough to kick start an actual equity rally towards new highs. But will the US-China trade deal deliver the magic needed to turn around the global economy?

The US-China trade deal will obviously alleviate some of the nervousness among companies but a lot of damage has already been done. Financial conditions have already eased somewhat but the bigger question is whether they have eased enough to offset the negative dynamics in play. The OECD's leading indicators suggest the weakest outlook against trend growth since October 2009 with December's data still suggesting a substantial slowdown with the current slowdown from the recent peak on par with the 2010/11 slowdown driven by the euro area crisis. As a result of this we continue to position ourselves defensively in equities.

The current phase in the business cycle suggests that investors should be:

Underweight:

Banks, insurance, semiconductors, consumer durables

Overweight:

Software & Services, Telecommunication, Retailing, Pharmaceuticals, Biotech & Life Sciences.
South Korea and Germany send a different signal

The biggest story in February is the Chinese equity market rising 9% measured on the CSI 300 Index. There are several structural reasons for this from potential MSCI inclusion weight rising on Chinese equities on the next reset date, and the new ChiNext board which builds on the US technology board model to encourage investing in technology companies. But we prefer using proxies to gauge direction in China and especially the countries with deep export links.

If we zoom in on German and South Korean equities then both equity markets are mostly flat for the month suggesting little change in sentiment. As a result we are not buying into the positive Chinese sentiment in February but if German and South Korean equities begin to rally then the move is likely credible and more sustainable.
You can access all of our platforms from a single Saxo account.