Not a convincing bounce back in equities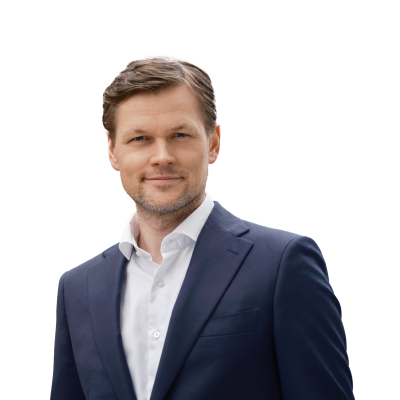 Peter Garnry
Head of Equity Strategy
Summary: Yesterday's unconvincing bounce back doesn't make us change our short-term negative view on equities due to the deteriorating technical and fundamental picture. In today's equity update we also take a look at ABN Amro that's being investigated by the Dutch prosecutor for money laundering and today's first day of trading for Peloton the next IPO from Silicon Valley.
---
The energy in equity markets is still low despite the sell-off two sessions ago around the release of that disappointing US consumer confidence figure for September. Yesterday, two news saw S&P 500 rally into the close. The released transcript of Trump's phone conversation with the Ukraine president calmed fears of impeachment and then later Trump boasted that a trade deal with China could happen sooner than people think. Despite yesterday's rally we maintain our negative view on US equities driven by a weak technical picture and deteriorating fundamentals. Also, we do not expect US earnings in Q3 to be a positive catalyst for equity markets as Q4 guidance will likely disappoint analysts.
Another factor weighing in on our short-term negative equity view is the fact that VIX index remains in a short-term uptrend with the front-month VIX futures (see chart) trading around 17.30 up from 14.30 a week ago. As we have reiterated in our recent equity updates long volatility remains our conviction idea for Q4.
One of Netherlands' largest bank ABN Amro (ABN:xnas) is down 10% in early trading as the bank is being investigated for money laundering by the Dutch public prosecutor. As we saw with Danske Bank the bank apparently failed to report suspicious transactions and didn't make enough due diligence on clients. Money laundering seems to have been systematic on a constantly larger scale than initial thought in Europe. Another reason to not be positive on European banks despite the tiering system recently introduced by the ECB. We remain long-term negative on European banks due to low loan demand, immense regulation, negative rates, too high cost structure and ongoing uncertainty over money laundering investigations.
Peloton Interactive (PTON:xnas) is the next Silicon Valley company going public with the company pricing its shares yesterday at the high-end of the price range at $29 per share; the shares will start trading today. Including all outstanding shares and options this translates into at $10bn market value. For this price investors are getting, as typical will Silicon Valley companies these days, a company that is operating with negative cash flow. This can be acceptable to public investors in the short term if revenue growth is high, which it is for Peloton delivering 110% growth y/y in Q2, but there also must be a visible path to profitability. We have not done a valuation of Peloton so we will refer to NYU professor Aswath Damodaran's excellent valuation analysis of Peloton. His model produces a median fair price of $18.30 which is 37% below the IPO price. For those that have never heard of Peloton before the company sells high premium at-home fitness equipment, although the company sees itself as anything but that, combined with a subscription model giving access to training exercises.
You can access all of our platforms from a single Saxo account.