New virus strain pulls back online vs offline bets in equities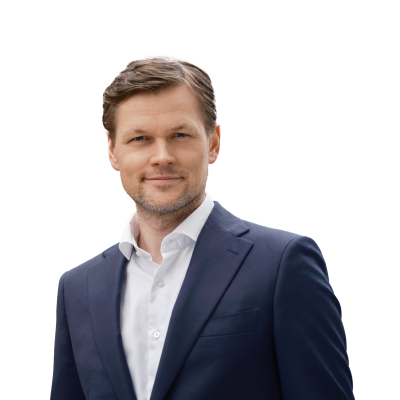 Peter Garnry
Head of Equity Strategy
Summary: Equities markets are selling off due to new virus strain due to this strain being much more infectious than the current dominant variants, but more importantly uncertainty over how effective the vaccines will be on this new strain. This uncertainty lifts the probability of more lockdowns and travel restrictions and as a result traders selling off physical companies in energy, mining, financials and consumer discretionary against health care, utilities, and technology stocks. While overshadowed of today's risk-off event there have been several key news out on Chinese equities related to Didi Global, Evergrande, and Meituan which we cover in today's equity update.
---
Equities react to increased likelihood of new lockdowns
Financials markets are in upheaval over a new Covid virus strain (called the Nu variant) has been identified in South Africa, which seems to be more infectious than the current dominant strains. With Europe and some northern parts of the US in a stretched situation to an already high number of new cases and hospitalizations, this new virus strain comes at the worst possible time. The good thing is that the more infectious the virus get the less likely it is to also get more virulent, but it can still put pressure on hospitals. Equities are reacting negatively because it is unknown at this point to what degree the vaccines will be effective against the new strain, and thus it increases risk of new lockdowns which leads to an economic hit. Another good thing is that South Africa has been open and transparent about the virus strain which means that countries can react faster and because societies are better prepared the impact overall on the economy such be less than initially during the pandemic.
The online vs offline companies trade is expressed today
Due to the rising probability of lockdowns, which was already in play before the news of the new virus strain, traders and investors are again pulling out the pandemic playbook on equities. The chart below shows Nasdaq 100 futures vs Stoxx 50 futures over the past 10 trading days which expresses the online/technology vs offline/physical companies. The idea is that online companies can better weather new lockdowns where as companies operating in the physical world obviously are more impacted by travel restrictions and potential lockdowns. Smaller companies are also more vulnerable which is why Russell 2000 futures and the global index on small cap companies are under pressure today. Liquidity is thin today going into the weekend and being on the backside of Thanksgiving in the US (trading in US equities ends today at 1300 EST) and thus the initial reaction in equities was aggressive, whereas a couple of hours into trading European equity futures have bounced back somewhat.
Not surprisingly the worst performing sectors today in Europe are energy (lower demand for oil), financials (potential hit to loan books), industrials (more supply constraints and lower demand), consumer discretionary (lower demand for cars and other large consumer items), where as health care, utilities, and technology companies are less off as these sectors are necessities and can weather lockdowns better.
China equities continue to weighed down by bad stories
Besides the risk-off trade in equities several key stories have hit Chinese equities over the past 24 hours. The Chinese government has asked Didi Global to delist from NYSE emphasizing once again the hidden volatility in Chinese listed stocks in the US. Our view remains that investors that want exposure to China should do that through mainland and Hong Kong listings.
Stocks related to the housing market was impacted negatively today from news that Evergrande's founder Hui Ka Yan has sold shares worth $344mn which is seen as a negative for the company and the industry's outlook, as the Chinese government is urging Hui to use his own wealth to bolster the company's finances.
Finally, Meituan has reported Q3 earnings showing revenue growth of 38% as expected but operating margins under pressure leading to widening losses as the technology crackdown and "Common Prosperity" are forcing Meituan to increase operating expenses on social security for its gig workers.
Appendix: 5-year chart on Nasdaq 100 and Stoxx 50 futures
You can access all of our platforms from a single Saxo account.