Earnings Watch: Can NVIDIA keep up growth?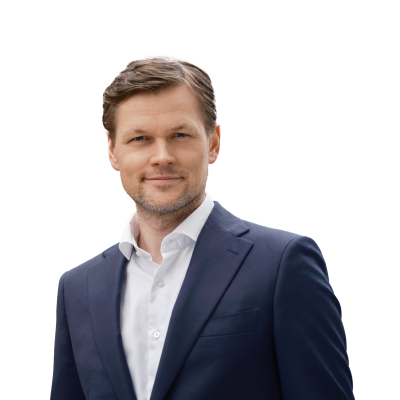 Peter Garnry
Head of Equity Strategy
Summary: In this week's Earnings Watch we zoom in on the ongoing rally in equities and how incredibly strong earnings growth is fueling sentiment underpinning elevated valuations. We also take a look at next week's earnings releases with a focus on NVIDIA set to report on Wednesday. NVIDIA will no doubt deliver exceptional results driven by strong demand from gaming, cryptomining, and datacenters, but the question is whether growth will soon slow and whether semiconductor constraints are becoming a bigger problem for NVIDIA.
---
The S&P 500 and MSCI World hit a new all-time high yesterday and the rally in global equities is continuing in today's session. This is despite downside risks evident from the delta variant and inflationary pressures which could suddenly cause a spike in bond yields and thus the discount rate for equity cash flows.
But the strong sentiment is not difficult understand. Just look at earnings growth. The MSCI World EPS is up 196% in Q2 from a year ago, obviously the low point for earnings due to the pandemic, but the Q2 q/q EPS growth is so far 8.4% or 34% annualised. While inflationary pressures are evident across many different indicators the demand and nominal growth in the economy is fueling strong revenue growth outpacing growth in costs from inflation and thus accelerating EPS growth. The bigger question is whether it can continue. The communicated outlooks from companies during the Q2 earnings season seems to suggest strong growth both in Q3 and Q4. If China starts easing its monetary and fiscal policies, then the growth can continue for longer. The rally in global equities have also pushed equity valuations into dangerous territory compression future returns, but as long as interest rates stay low equities are out of the danger zone.
The earnings season is not over yet with around 58 companies, out of the 2,000 companies we track during earnings season, report earnings next week. Below are the most important ones with the ones that can move sentiment highlighted in bold. Our key focus is NVIDIA reporting on Wednesday with analysts expecting revenue of $6.34bn up 64% y/y and adjusted EPS of $1.02 up 144% y/y underscoring that NVIDIA is enjoying incredible tailwind from demand in gaming, cryptomining, and datacenters powering the digital economy. The bigger question is whether some of the constraints in the semiconductor industry is beginning to be a serious constraint on NVIDIA's revenue growth over the coming year. And finally, will NVIDIA begin lifting the curtain on its exposure to cryptomining.
Monday: Meituan, China Construction Bank, Agricultural Bank of China, China Life Insurance, Postal Savings Bank of China, Bank of Communications, Tencent Music
Tuesday: BHP Group, Just Eat Takeaway, Adyen, Alcon, Walmart, Home Depot, Sea Ltd, Agilent Technologies, AIA Group, Fortum
Wednesday: NVIDIA, Cisco, Lowe's, Target, TJX Cos, Analog Devices, Synopsys, Tencent, Geely Automobile, CSL, Coloplast, Carlsberg
Thursday: Geberit, Estee Lauder, Applied Materials, Ross Stores, Bilibili, CNOOC
Friday: Deere
You can access all of our platforms from a single Saxo account.