Earnings season off to a mixed start; HelloFresh sees much stronger outlook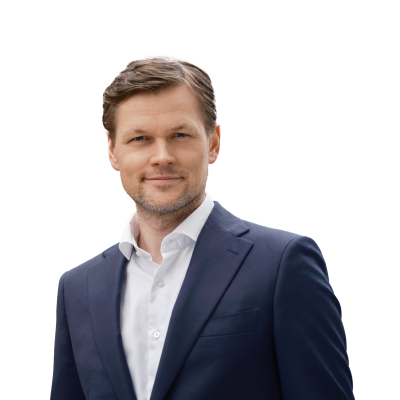 Peter Garnry
Head of Equity Strategy
Summary: Earnings releases in the US have mostly beat expectations but many of the banking earnings have done so because of release of loan loss reserves. Delta Air Lines is the only US earnings release that has disappointed again expectations. In general investor response has been mixed with a tilt to the negative side. In Europe, there has only been a few earnings releases but a couple of heavyweights have lifted their guidance for the year including HelloFresh which we also take a look at in today's equity update.
---
The Q1 earnings season started this week with mostly US financials on the menu and next week promises around 90 earnings releases before the big show starts in 10 days with technology earnings.
Most companies in the S&P 500 reporting this week have beat on both revenue and earnings, with only Delta Air Lines as the real disappointment missing on both revenue and earnings. The initial reaction has been mixed with most reactions to banking earnings being negative as earnings beats have been driven by loan loss releases (reserves set aside for future losses not needed) which goes back into earnings. One of the key reasons US equities are higher this week is likely due to yesterday's strong economic data and lower interest rates boosting sentiment. So while the earnings season looks good at the surface the reaction to it has been more mixed.
In Europe earnings releases have so far also been mixed but with heavyweights such as SAP and ABB lifting guidance. Forward estimates on earnings are up 10-11% this year across STOXX 600, S&P 500 and Nasdaq 100 with Europe trailing a bit despite European equities should have higher beta to the global economic rebound through more index weight in cyclical stocks. The theme over the past two quarters have been that of earnings rebounding faster in the MSCI World Index compared to S&P 500 suggesting earnings outside the US have rebounded faster. Whether this trend continues and whether the rest of the equity market can close the earnings growth gap to Nasdaq 100 will be key observations to monitor.
Food service company HelloFresh shows stunning growth
HelloFresh shares jumped 6.5% higher on the open as the online fresh food service company increased its guidance. The company expects Q1 revenue at €1.44bn vs est. €1.17bn expected by analysts according to the company continuing the strong business momentum from 2020 where annual revenue grew to €3.75bn from €1.81bn in 2019. For the fiscal year HelloFresh is increasing its previously communicated revenue growth target from 20-25% to 35-45% indicating continued strong uptick in demand for the company's food service. The company is part of our E-commerce theme basket which has done quite well in April up 6.3% as of yesterday and with guidance like this from HelloFresh we could see momentum extend in e-commerce stocks during the earnings season. HelloFresh is currently valued at a free cash flow yield of around 4% which looks like a quite high yield given 40% growth expected this year. One potential risk this year is the continuing rise in food prices and whether these rising input costs will and can be passed on to consumers.
You can access all of our platforms from a single Saxo account.