Baba, Duoduo, or JD, which one to "Add to Cart"?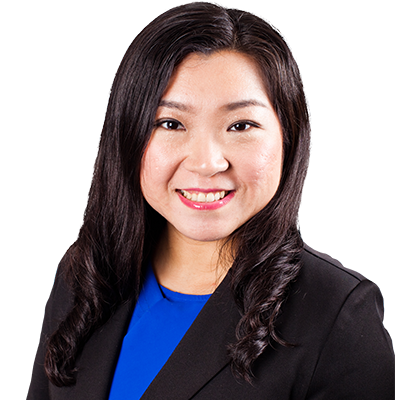 Jane Fu
Singapore Sales Trader
According to an internet-era proverb, "there is no problem that buying a new bag won't solve – if there is, buy two." Retail therapy is popular all over the world, and especially so in a country with 660 million women. Obviously, I am talking about China, where the e-commerce industry is a rising titan.
Market research company eMarketer recently published its latest annual ranking of Chinese e-commerce platforms. Unsurprisingly, Alibaba topped the list with a 58.2% market share while JD, the second-ranked competitor, has a market share of 16.3%. At the same time, "social commerce" concept platform Pinduoduo has become a rising star, ranking third with a 5.2% market share. This is a huge jump from its 0.1% market share just three years ago. The top three players collectively grabbed almost 80% of the total market, leaving all the rest of the players with less than 2% market share individually. The top three e-commerce players are not only well-known to Chinese shoppers but also to global investors as all three stocks are listed in the US with Pinduoduo the last one to join the capital market game in August of this year (click here for our market analyst's great piece on Pinduoduo from before its IPO) Although all three are broadly referred to as e-commerce platforms, there are some differences in their business models and therefore their future prospects.
There are two main e-commerce business models: the middleman model and the warehousing model. Alibaba and Pinduoduo are running the middleman model wherein they provide a market place for sellers to market their products and earn subscription fees, transaction commissions, and advertising revenue. On the contrary, JD runs a warehousing model where it purchases products from manufacturers and sells to end-consumers; JD mainly earns the difference between wholesale and retail prices. For the two different models, investors should focus on different matrices to determine their success. The middleman platform is all about the activities, so more focus should be given to Gross Merchandise Volume (GMV), whereas for the warehousing model, the cost of goods sold and logistical costs are more crucial.
In FY'18, Alibaba's GMV totaled 4.8 trillion yuan while active users exceeded 552 million, which means Alibaba has the absolute advantage in terms of platform traffic among the three. Its total revenue was 250.3 billion yuan, less than JD's 362.3 billion, but net profit was 64.1 billion (or 25.6% net profit margin) while JD suffered a negative net profit of 152.3 million in FY'17. JD just turned net profit-positive in Q1 2018 but went back to a negative profit margin in Q2'18. Pinduoduo has only been established for a little over three years and its total GMV was 190 billion yuan and it has accumulated 295 million active users, on par with JD's 293 million. In FY'17, Pinduoduo's revenue was 1.744 billion and its net loss was 525 million, showing the typical characteristics of an early stage e-commerce platform that has had to spend to make its name known and attract users and merchants.
If we dive into the major products sold on the three platforms, we see that while there is some overlap, we still see a difference in the categories. In Alibaba's Taobao and Tmall, apparel remains the most dominant category, contributing 16% of Tmall's GMV. In JD, on the other hand, electronic products accounted for almost 60% of its total revenue.
Pinduoduo, meanwhile, sells a lot more food as its top category. Noticeably, Pinduoduo focuses on servicing third- or even fourth-tier cities where shoppers are more sensitive to price and are still quite new to online shopping. JD's customer base comes mainly from tier-one or tier-two cities believed to value high-quality products and fast delivery.
Sinolink securities has done a study to compare the revenue and cost aspects of the three firms. The findings are summarised in the table below (note: we have updated Pinduoduo's data according to its Q2 2018 earnings report while rest of the data was originally published on August 21, 2018, by Sinolink Securities).
| RMB | Alibaba | JD | Pinduoduo |
| --- | --- | --- | --- |
| Cost to acquire new user | 206.51 | 376.34 | 61 |
| Cost to maintain user | 53.01 | 51 | 5.49 |
| Annual spending per active user | 8732 | 4426 | 762.8 |
| Single order value | 97.62 | 146.54 | 32.84 |
Source: Sinolink Securities & Pinduoduo 2nd quarter earnings report
It was obvious that Pinduoduo spent the least to acquire and maintain users thanks to its social shopping concept. Both Alibaba and JD, meanwhile, face a bottleneck in acquiring new users. Despite similar active user bases, people spent much less on Pinduoduo which can be explained by its focus on the rural population. However, if Pinduoduo is not able to transition from quantity to quality in terms of average spending, it will soon touch the growth ceiling.
Apart from the financial numbers, investors also attach great importance to management movement in the three firms.
In August, the sexual misconduct case of JD chief Richard Liu saw its share price plunge 15% in just four days. The selloff continued this week when Reuters published an article detailing the scandal investigation. Investors were very concerned as to whether Richard's potential jail term will leave JD with a mess in management.
Almost at the same time, Alibaba's share price dropped after founder Jack Ma announced that he will step down from the executive team after his current term to focus on philanthropic work in education. Daniel Zhang, the current CEO, will succeed him as executive chair in 2019.
The two firms approached their (potential) leaders' departures differently, and Ma and Liu also show dramatically different attitudes towards leaving. Ma long ago planned his own departure while Liu is unwilling to do to. Jack Ma frequently signals his intention to retire because Alibaba has a sound management system and a pool of talent to run the company, whereas Liu is pretty much JD's only real decision-maker. Without Jack Ma, Alibaba still will run as normal whereby without Richard, JD's entire management may stagnate.
Back in 2013, at Taobao's 10-year anniversary ceremony, Jack Ma resigned as Alibaba's CEO. Since then he has no longer been directly involved in the company's operation. He handed over Alibaba to Jonathan Lu, who was then succeeded by Daniel Zhang. Neither Lu and Zhang let Jack down, nor did they let down shareholders. Lu oversaw Alibaba's IPO in 2013. His idea for the 11.11 single-day shopping festival proved a huge success and has become a global e-commerce phenomenon. Alibaba runs on a "partner system" set up to ensure strategic decision-making in Ma's absence. Beyond that, the company also has a longstanding tradition of building its talent pool. In Alibaba's top management team we find both veteran partners and young warriors like Taobao CEO Jiang Fan, who was born after 1985.
On the contrary, Richard Liu stated in a CNBC interview that he works more than 16 hours a day and has no plan to retire until he is at least 65 years old (he was born in 1973). This 'single-magnate' model explains the post-scandal turmoil seen at JD.
Pinduoduo founder Colin Huang is still the one running the company, which is unsurprising given the firm's short history. Colin has a very impressive education and a serious entrepreneurial background, being close friends with many successful entrepreneurs including NetEase's CEO Ding Lei, SF's Wang Wei, and veteran entrepreneur Duan Yongping. All of these connections have contributed to Pinduoudo's success in various ways.
It was difficult to predict who will be the ultimate winner in the e-commerce competition, but it is always good to have more choices – both as shoppers and traders. When online shopping, I usually read the detailed product description as well as other shoppers' reviews before I decide which one to "add to cart".
Shouldn't you do the same when adding to your stock portfolio?
You can access all of our platforms from a single Saxo account.