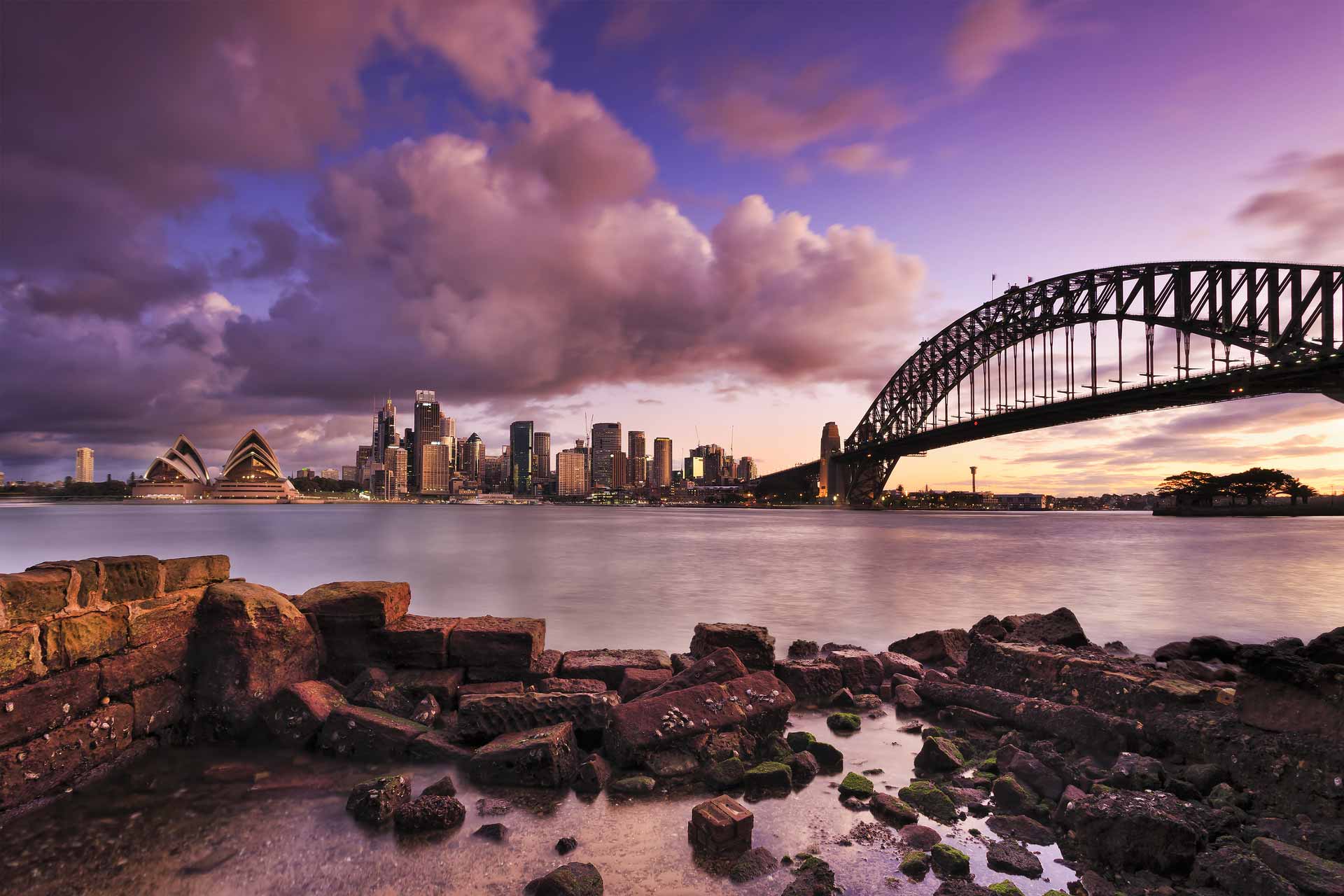 Aussie stocks get the post-earnings blues
Last week saw the Australian S&P/ASX 200 index lose 2.8% of its value despite a weaker AUD and the strongest GDP print in six years. On Monday, the index posted its eighth straight day of losses, closing 3.31% down from the highs reached at the end of August. More than eight days of losses would have been a very rare event; since 2000 this has only occurred once, in 2008.

Following five months of gains, the eight-day selloff generated widespread negativity but it is important to put these losses in perspective as the last close on the ASX200 is still 7.4% above the same time last year.
Reporting season was respectable given a low-inflation environment in which stagnant wage growth persists in Australia; positive surprises outweighed negative ones and more than 60% of reporting firms either beat or met expectations, with the majority of companies growing profits from the year before.

The earnings season didn't, however, have a standout directional trend and it didn't deliver enough return to bring about a broad upgrade cycle on the index. The chart below from JP Morgan illustrates that the top P/E quintile of stocks on the ASX200 expanded their P/E multiples by 4.2x, illustrating that the majority of gains were delivered through valuation upgrades rather than earnings expansion.
This resulted in the external and domestic pressures converging and weighing down the market. Without earnings expansion, it is hard for the index to push higher given the risks lurking on the sidelines such as global desynchronisation of growth, trade fears, emerging market contagion risk, and flat domestic retail sales, heavily indebted consumers, political ructions, and a sliding housing market.

Where to now? The ASX200 is now trading at 16.97x current earnings which is reasonable compared to an average P/E of 18.97x forward earnings. September is historically a volatile month for equity markets, since both the Dow Jones and the SP500 have fallen -0.7% and -0.5% on average respectively. If historical relationships replay themselves, this month could bring some choppy trading for the Aussie equity market.
Keeping that in mind, there are other factors in play in the Aussie market which could fuel September blues. The drought has hit agricultural stocks with rising grain prices putting pressure on businesses such as Nufarm and Inghams due to higher costs. Elders have also cited that retail earnings had been affected by "unseasonally dry conditions across many parts of Australia"; Ruralco have also put out a similar warning.
Both firms, however, have also stated that increased sheep and wool prices have offset those pressures.
Australian banks have been faced with increasing funding pressures due to the BBSW remaining persistently higher than the OIS rate. Despite the official Reserve Bank cash rate remaining on hold at 1.5%, the bank bill swap rate has risen more than 40 basis points in recent months (equivalent to 1.6 25bps rate hikes). For the past 10 years the gap between the official RBA cash rate and the BBSW has been close to 18bps, but it is now closer to 40bps.
As we have previously noted
, rising funding costs pressure net interest margins and erode bank profits which could force lenders to raise rates. Since that article was published, the majority of smaller lenders have responded to tightening money markets and increased funding costs by raising rates by up to 40bps. Of the big four banks, all except NAB have raised their variable mortgage rates – Westpac by 0.14 percentage points, Commonwealth by 0.15, and ANZ by 0.16.
The big four have increased their rates enough to protect profits, but not enough to materially increase them. According to Bloomberg, Westpac will recover only about half of the 11bps drop reported in its Net Interest Margins during the three months to June 30. Moving forward, there is significant risk that further out-of-cycle rate rises could be in play as the BBSW-OIS spread may widen with the Federal Reserve continuing to hike rates in the US.
Australian banks also face other pressures. The housing market slide reduces investor demand for credit and significant regulatory risks remain post- the Royal Commission heading into the federal elections next year.
The out-of-cycle rate rises from Aussie banks put pressure on central bank stimulus as 80% of Australian households carry floating rate debt at record levels of 200% of disposable income. The increase in home loan rates and fall in the housing market will put pressure on consumer spending, thus challenging Australia's growth outlook as household consumption accounts for 60% of GDP growth. The pressure on the consumer could trickle into stocks in the Consumer Discretionary sector, particularly retailers.
Finally, the political climate in Australia has potential to put pressure on Aussie equity markets as well. The Consumer Sentiment Index fell by 3% today and on Tuesday, Business Confidence hit a two-year low, likely affected by the leadership spill in late August and the ongoing policy paralysis that features heavily in Australian politics. Following the ousting of Malcolm Turnbull, the likelihood of a Labour government has significantly increased with equity market returns historically being an issue under a Labour government, according to Bloomberg data.
Opportunities
It is not all doom and gloom for the ASX 200 – opportunities still exist. Year-to-date, the Aussie dollar has fallen 8.75% against the greenback. Looking ahead, the Aussie will likely remain under pressure as the interest rate differential between the US/AUS heads into negative territory on the Fed continuing to hike rates while the Reserve Bank of Australia remains on hold.

The Fed is on track to hike rates again this month while the RBA is likely on hold until 2020. The Aussie is also seen as a risk proxy with a deep and liquid market, so a trade war bet opportunity is there for the taking with the Aussie seen as a risk proxy for China. This opens up opportunities in the equity market for companies with exposure to US dollar earnings. Companies with greater than 50% exposure to the US by percentage revenue segment as reported annually include Mayne Pharma, James Hardie, Appen, Reliance Worldwide, Resmed, Boral, and Orora.
Aussie tech stocks have been among the best performing stocks on the ASX 200 throughout the past year. The information technology sector outperformed the miners, the financials, and the index itself, returning 36% in the past year.
As previously highlighted
, WAAX as a basket could be a welcome addition to a diversified portfolio.
The technology sector has significant upside potential in growth terms. Whie execution risk certainly is a factor, Wisetech, Appen, Altium and Xero are high-quality businesses and continue to have the ability to grow revenues with attractive margins, thus presenting opportunities. Given the high multiples some of these stocks trade on there is a significant risk of a re-rating occurring across the broader sector, but for the companies with long-term growth runways this will present a buying opportunity.
With this is in mind it is prudent to monitor the weighting of high-growth/high P/E stocks within your portfolio; investing in quality will always deliver but monitoring the price you pay for quality is important to protect returns.
You can access all of our platforms from a single Saxo account.