After a year of turbulence: It pays off to be an optimist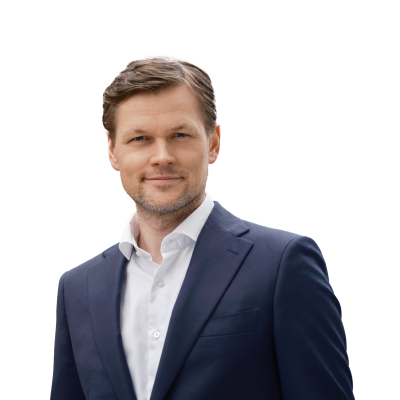 Peter Garnry
Head of Equity Strategy
Summary: 2021 was a turbulent year with ups and downs and several occasions where crisis was the media-theme. As an investor with a long-term strategy, it can be difficult to figure what to react on and what to ignore. Looking ahead to 2022, we have asked our Head of Equity Strategies, Peter Garnry, how he filters the news stream.
---
Inflation running wild, interest rate increases, Evergrande collapse, macropolitical standoffs, COVID-19, Brexit, cryptocurrencies, financial bubbles, climate change. These are just a few of the themes that in some way, shape or form have been portrayed as having the possibility to throw the financial markets into distress this year. Following the news stream closely, such news could inspire one to either buy or sell certain financial instruments. And if you are a trader who trades regularly, that could be okay – but if you like to invest once in a while, how should you then react?

As we look towards a new year, which has all the ingredients for being as turbulent as 2021, we ask our Head of Equity Strategies, what to do with such news when you have a long-term investment strategy: "I've been with Saxo for 11 years. First, we had the Euro area crisis, then we had a crisis in the emerging markets, and then we had a dollar crisis, and after that we had a housing crisis in China. There's always something we can worry about, but, as I tell the young people here at Saxo, who wants to listen to me, it usually pays off to be an optimist, and if you work with finance, I think you have to be an optimist about the world and these things will solve themselves. So, if you stay true to being long-term in your investments and you remember to diversify your portfolio, then I think you're off to a good start," he says.

Looking at the past year, Garnry's point about staying true to being long-term seems to have been a reasonable strategy. While the VIX index, which is a proxy for uncertainty in the financial markets, have seen some of the highest highs in the past five years, only topped by certain points last year, where COVID-19 was expected to cause havoc, the equity markets have continuously made historic highs – a trend which Garnry says may have been a new development.

"If anything, we've learned during this pandemic and with these supply chain disruptions, that the equity market has become extremely good at looking through trouble and focus on the long term. I think India is probably one of the best examples. Here we had a country that experienced an awful wave of COVID-19. But despite all those struggle, you had the Indian equity market powering ahead to new highs every month. That tells you a story about the fact that there are always risks - there's always concerns in the equity market. And I think the lesson in that story is that with a long-term strategy and a diversified portfolio, you shouldn't overreact to these short-term bumps," he says.
You can access all of our platforms from a single Saxo account.