Crude oil: Riding the expectations curve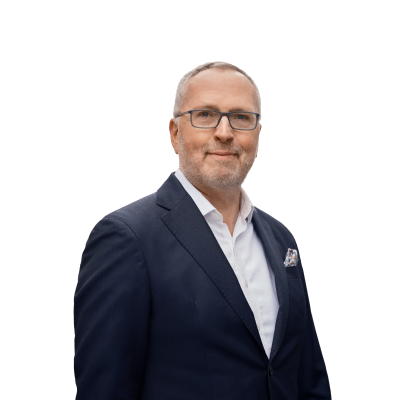 Ole Hansen
Head of Commodity Strategy
Summary: The recent vaccine news have resulted in a strong comeback for the energy sector. The potential for vaccines being rolled out in the new year will support a recovery in fuel demand and with that the profitability for oil producers. But while stocks of major oil companies have surged higher, crude oil futures have managed less than half of those gains. We take a closer look at why that is.
---
What is our trading focus?
OILUKJAN21 – Brent Crude Oil (January)
OILUSDEC20 – WTI Crude Oil (December)
XLE:arcx - Energy Select Sector SPDR Fund
XOP:arcx - SPDR S&P Oil & Gas Exploration and Production
XES:arcx - SPDR S&P Oil & Gas Equipment & Services
____________________________________________________________________________________________________
Nowhere has the recent vaccine news from Pfizer/BioNTech and Moderna had a bigger positive impact than on the energy sector. The potential for vaccines being rolled out in the new year, thereby driving a recovery in global fuel demand, was received very positively by the market. Adding to this the so called rotation out of momentum into more traditional value stocks - such as energy - the foundation for renewed investor interest has emerged.
The sudden and rapid demand collapse back in March and April saw the sector take a massive beating as the price of crude oil slumped in response to the destabilizing impact of rising supply (Saudi/Russia price war) and the historic collapse in fuel demand as the world grinded to a halt. Fast forward to today and while the current supply and demand situation has improved, the short-term demand outlook remains challenged by renewed lockdowns and reduced mobility across the western world.
These developments which also include a near 1 million barrels/day rise in Libyan crude oil production, have so far been off-set by a strong recovery in Asian demand, led by China, Japan and South Korea while OPEC+ have kept production capped. Once rolled out, the vaccine should ensure a recovery in oil demand back towards trend. But first inventory levels and spare capacity held by OPEC+ need to be reduced and this may take us towards the second half of 2021 before a meaningful oil price recovery can occur.
With this in mind we still see the prompt price of crude oil struggling to break much higher anytime soon. However, the pull from rallying back month contracts and speculative buying at the front could see it higher in the short-term. To illustrate the current back month outperformance, the January 2022 Brent contract has outperform January 2021, the current front month by almost 2 dollars since January 9.
While energy futures may struggle to break higher until fundamentals show an actual improvement, the forward looking stock market do not have the same problem. Since the first vaccine news from Pfizer/BioNTech hit the wires on November 9, major oil companies have rallied strongly. The MSCI World Energy index had until yesterday risen by 21% while the XLE ETF tracking major U.S. energy producers had risen by 26%. Even after these strong gains, both of these are still down by more than 30% in 2020. During this time Brent and WTI crude oil futures have rallied by less than half of the gains seen at company level.
While we believe that the energy sector eventually will see a strong revival, patience with regards to the futures market may still be required. While a vaccine eventually will drive a normalization in demand, we should not forget that crude oil and commodities in general do not, like equities, have the luxury of being able to roll forward expectations as supply and demand need to balance every day.
Later today at 15:30 GMT, the Energy Information Administration will release its "Weekly Petroleum Status Report". Some nervousness crept into an otherwise strong futures market yesterday after the American Petroleum Institute saw crude oil stocks at 4.2 million barrels, somewhat higher than 1.2 million that a Bloomberg survey pointed to. As per usual I will post the results on my Twitter @Ole_S_Hansen.
You can access all of our platforms from a single Saxo account.