Will EIA inventory data confirm bullish price action?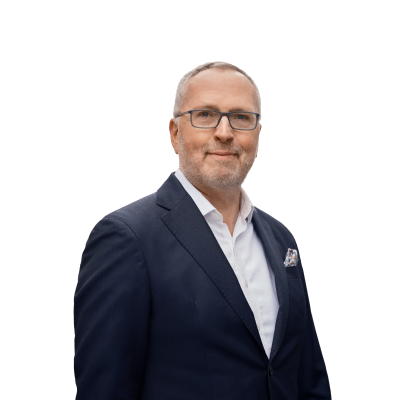 Ole Hansen
Head of Commodity Strategy
Summary: Crude oil has experienced a sharp turnaround in sentiment this past week. The rally has been driven by a combination of a recovery in gasoline demand as lock-downs begin to ease and optimism that production cuts are easing the supply glut. Later today the market will focus on the Weekly Petroleum Status Report from the US Energy Information Administration for data that can support the current positive momentum
---
What is our trading focus?
OILUKJUL20 – Brent Crude Oil (July)
OILUSJUL20 – WTI Crude Oil (July)
GASOLINEJUNE20 - RBOB Gasoline (July)
XOP:arcx – Oil & Gas Exploration & Production
XLE:arcx – Energy Select Sector SPDR Fund (Large-cap US energy stocks)
____________________________________________________________________________________________________
Crude oil has experienced a sharp turnaround in sentiment since last Wednesday when the 'Weekly Petroleum Status Report' from the US Energy Information Administration showed that a through in gasoline demand had been reached. Since then the July WTI crude oil futures contract has rallied eight dollars while reduced fear of another collapse to negative prices have seen the front month contract of June jump by 12 dollars.
Adding to the turnaround in sentiment has also been numerous announcements of voluntary production cuts from producers outside OPEC+. The agreement by this group to cut production by 9.7 million barrels/day from May 1 and onwards has now begun. Reports from the major producers, such as Russia and Saudi Arabia have so far been promising but in order for the impact to be felt there will be no room for cheating this time round.
The ill-timed price war, just before the global meltdown in demand, that Saudi Arabia started last month, resulted in OPEC increasing production by 1.7 million barrels/day to $30.4 million last month (Source: Bloomberg production survey). The charts below highlight the challenge many producers now face in order to comply with the agreed voluntary cuts.
With the market constantly trying to gauge the global pandemics impact on demand it is now clear that some of the overly bearish forecasts, including those predicted by the International Energy Agency in their Oil Market Report for April, have been overly pessimistic. A 29 million barrels/day demand drop in April followed by 26 million in May, as the agency predicted, would have sent the level of global storage towards tank tops within weeks. Instead a speculative frenzy, both by retail and hedge funds traders have sent the price sharply higher in the belief that the worst is now behind us.
Whether true or not very much depends on many moving parts such as
- The speed with which global demand can recover and to what level compared with before
- OPEC+ implementing the cuts and maintain them in order to bring down the overhang of stocks
- The Covid-19 pandemic doesn't mutate to resurface in a different format
- The price of oil not reaching levels where planned production cuts are scraped or new begin
Later today at 14:30 GMT the Energy Information Administration will publish its weekly status report on crude oil storage, production and trade. The American Petroleum Institute in their report from yesterday saw a bigger than expected rise at Cushing, the major storage facility with a capacity of 76 million barrels and delivery hub for WTI crude oil futures. Off-setting this was another weekly drop in gasoline stocks, something the market took as a confirmation demand from US motorist continues to recover.
The four major areas to focus on in today's EIA report are the crude oil storage change at Cushing, total US refinery demand, motor gasoline supplied and not least estimates on production. Overall the current strong momentum in the market would require the report being somewhat worse than expected in order to trigger a turnaround.
As per usual I will be posting the results and charts into my Twitter feed here
You can access all of our platforms from a single Saxo account.