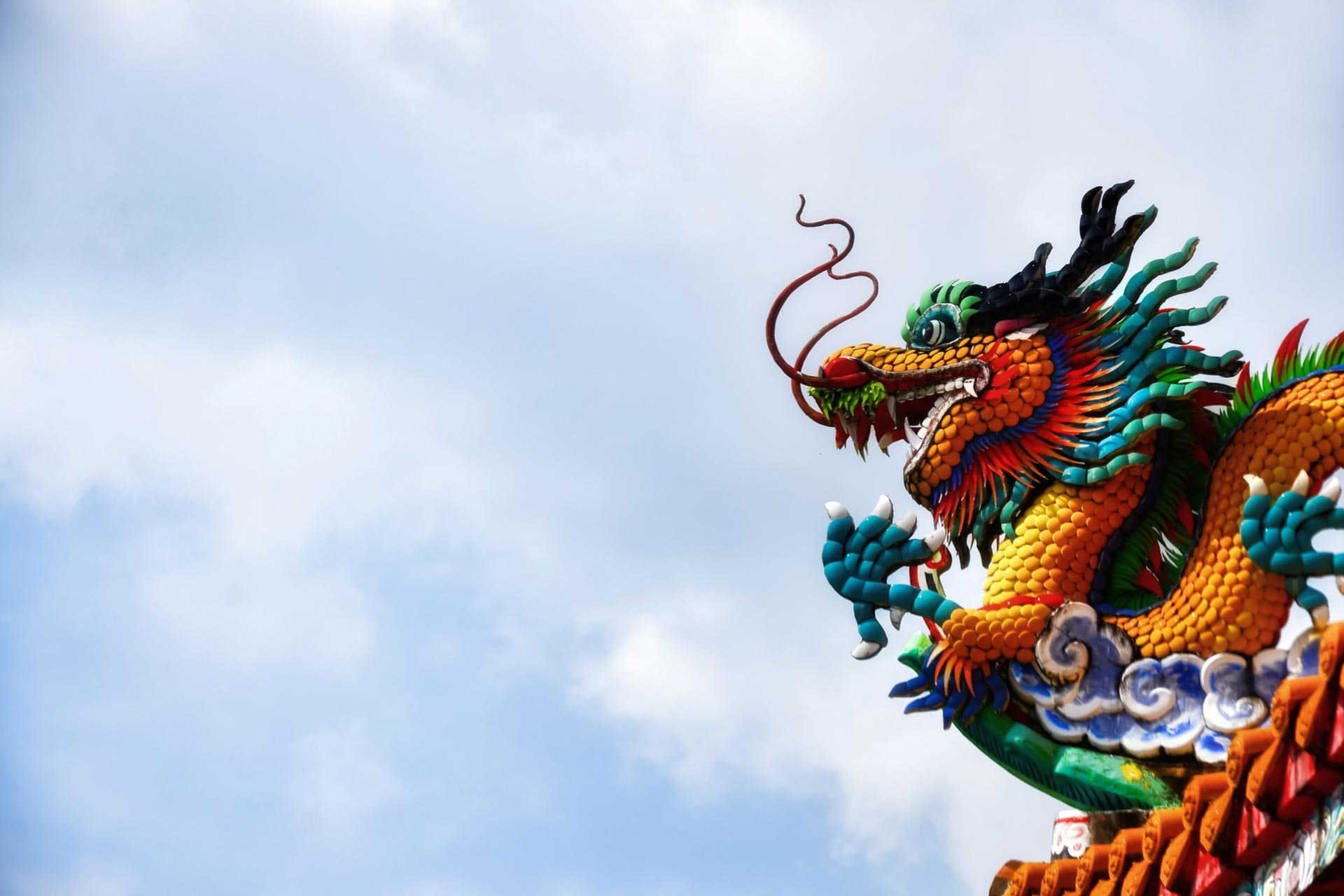 Macro Dragon WK #38: US Inflation, US Infra Bill Discussions & US Debt Ceiling are key for the pre-FOMC wk ahead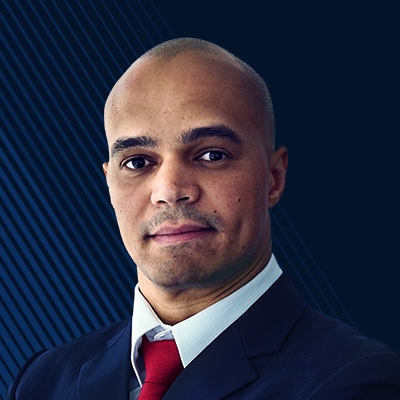 Kay Van-Petersen
Global Macro Strategist
Summary: Macro Dragon = Cross-Asset Quasi-Daily Views that could cover anything from tactical positioning, to long-term thematic investments, key events & inflection points in the markets, all with the objective of consistent wealth creation overtime.

---
(These are solely the views & opinions of KVP, & do not constitute any trade or investment recommendations. By the time you synthesize this, things may have changed.)
Macro Dragon WK #38: US Inflation, US Infra Bill Discussions & US Debt Ceiling are key for the pre-FOMC wk ahead

Top of Mind…
Its worth noting the deadline passed wks ago & the US Treasury has been operating under extraordinary measures


Whilst the US debt ceiling debate tends to be cyclically & always ends up with an eventual extension – it once again shows the tribalism between the democrats & republicans


Back in 2013 with Obama in office, the debt ceiling debate went on for so long, that the US government had to shut down parts of its operations (National Parks, Museums, etc)


This was basically the date that the republicans turned what was a signature bipartisan process, to rolling the dice with the credit rating, faith, clarity of US government debt


The US government eventually got downgrade from a ratings agency, which ended up marking the low of the stress in the bond market


Its worth noting that the debt ceiling crisis of 2013 lasted from c. Jan to Oct 17 2013, yet republican approval got decimated.



KVP's view is this time, its different. The zeitgeist of the average voter is of entitlement & for the government to do more. MMT has left the loonie house. And the average American voter, just has many other priorities than the US deficit in an economy that is still tackling Covid
The probability of it not being resolved & the US defaulting on its debt is probably 0.01% I.e. not very high, its all politics & posturing around the other discussions on the plate


The risk-off at S&P down -1.7% for the wk to 4458, is pretty mild considering we are still up +19% YTD. It worth noting the divergence in CH, HK & JP equities. With the Nikkei now up over 13% in the last 3wks alone

Biden's move to make vaccines mandatory for government agencies & employees, as well as introducing fines & friction for business that have not taken up vaccination has caused the usual expected uproar. People have to understand, that you are entitled to your own ideology, as long as it does not negatively impact the rest of society. KVP did a Macro Dragon Reflections piece on this months ago, on the end-game of covid. People need to be protected from themselves.

Macro Dragon Reflections: Is it enough of the Hammer & Dance Strategy & time to just step through the imperfect Covid-Gateway?


Biden's initiative is actually very bullish & one can expect this to ripple across globally, as politicians & country leaders come to realize what a lot of their constituents already know –

we have to learn to live with covid, its endemic, its not a pandemic whereby we will ever get the virus to zero.

The 2nd, 3rd & 4th order consequences are way bigger, than a small minority of the population dying. This is not to dilute or discount families & people who have lost loved ones to the virus – but to point out, almost all doctors & epidemiologists out there, are only trained to think about saving lives (The very linear 1st order consequence).


A lot more people will die, as well as structurally underperform - from the restrictions & lockdowns – for years to come, than covid will ever kill (depression, suicide, lost years in education, business, work options). And yes, that will continue to be a structural drag & unintended consequence of a lot of governmental actions. The result? Even more fiscal & government support to come for decades – they will not be able to turn off the taps… not for long anyway.


So what's the eventual pathway to the other side of Covid look like? It's a pathway of everyone getting vaccinated to a +80% hurdle in society (in rich countries at least, EMs have to take it on the chin & move on – the masks actually delay the eventual herd immunity needed by most EMs), then we start measuring the deaths instead of the infections… i.e. it made sense to measure the infections pre-vaccine, yet post vaccinations, the true measure for concern is deaths, which have been proven to be magnificently reduced to sub 2%. Or to frame it differently someone unvaccinated is +10x more likely to be hospitalized & +11x more likely to die of Covid-19, than someone who is vaccinated.


This is not ideology, but simple risk-reward on a cost-benefit analysis folks (Western countries & western frameworks tend to confuse ideology from reality – i.e. America the home of the free? Tell that to a Texan woman who got raped & now cannot get an abortion).


Again – this is cost-benefit skew folks, not ideology. Just how we get to play in society by paying taxes & respecting the rule of law (all these are costs or investments), the benefits are (or should be) safety, health, shelter, freedom to work, live, study, play & move where you can in that society.


Week ahead is really all about US Inflation, US debt ceiling & cont. focus on the $3.5T US Infrastructure bill that has been kicking around in congress for several weeks now
There should be a soft Sep 15 deadline to getting the terms of the bill squared off, with a hard deadline that the already agreed $500B needs to be greenlighted no later than Sep 29


There is a debate about how much of the potential $3.5T is priced in, KVP's view is not much… it looks like the mkt is potentially expecting at least +$2T… yet it's also worth noting US earnings continue to be very strong


So a passing of +$2T would be very bullish for risks (new highs in S&P, Tech & Cyclical names, as well as crypto), the fully $3.5T being passed is likely a small probability of 10% & would be mega bullish for stocks & bearish for bonds


In a case of the $3.5T, the SPX is almost certainly to get to 5,000 from the 4,458 -1.7% of last wk
If for some reason none of the infra. Bill gets through, i.e. $0… that would likely shave anything from a min -3% to -5% on the S&P taking us to a potential -10% to -15% pullback… yet this is also likely a low probability 10%


Key point here is the zeitgeist of the US population is the government should do more… & I think the smarter republicans will also realize that


US CPI for Aug is out on Tue & expected at 5.3%e 5.4%p YoY, +0.4%e +0.5%p MoM
.
Its worth noting the chart below that shows a high positive correlation between US PPI & CPI. US PPI came in last wk at +8.3%, this is ATH since the survey data from Nov 2010 (c. 11yrs)


Its also worth noting that similar to Average Hourly Wages, we've had 5 consecutive months of inflation beats in the US


Other Things of Note
:
We also have inflation figures out of the UK-CA-EZ, as well as RS out of the US & UK


Monthly growth numbers out of China are due, given that the Caixin PMIs are both in contraction, the deceleration of the
Chinese economy is likely continuing. This is actually potentially bullish for CH & HK stocks, as it likely raises the probability & magnitude of accommodative policies from the government into year end


2Q GDP figures out of NZ on Thu 1.1%e 1.6%p. RBNZ swear that they will be hiking at the next mtg on Oct 6, yet they blinked at the last Aug 18 meeting when they were expected to hike.

Macro Dragon: RBNZ blinks as it keeps rates on hold at 0.25%, following the nation-wide lock-down announced on Tue over one covid-case in NZ


Aussie jobs data also due on Thu, with a big contraction expected (-80.0k e +2.2k a) given the lock-down & restrictions around the delta variant that have been a big theme in their 3Q


Apple lost the case again EPIC games, on keeping people out of its app store & taking a default +30% of revenue – According to our equity strategist Peter Garnry, this is likely going to be taken as a warning shot against all US tech platforms


Its worth noting the Apple monopoly app business model, is also probably one of the easiest cases to make against big tech (i.e. Amazon is going to be a lot trickier than say Google or Facebook)
Inflation continue to spike & beat across the Emerging Markets, causing a lot of their central banks to surprise with hikes or better than expected hikes. Yet even in places like Norway or Germany, its running at +3.4% & +3.9%


Whilst we are selling off aggressively on some of the China Tech names & the Hang Seng in general – its worth noting we have had 3 consecutive up wks across most China tech names (even with the brutal Thu sell-off, that saw names like Tencent down close to -9%), the HSI & the CSI-300


KVP would focus on the prices doing the talking, rather than bother with the ambiguous task of seeing if we've hit peak regulatory concern & uncertainty. One thing is for sure, the sentiment is still super bearish, poor & feels like maximum uncertainty



Its worth remembering that making a bottom or a top is a process…
The Fed should be in blackout given next wk's FOMC meeting


RBA Lowe is set to speak on Tues 1045am (SGT/HKT)


There are tons of elections in Sep, including:


There are host of central banks for WK #39: With decisions out of the US, ID, BZ, TU, SA, NO, SW, PH, UK. A few notes from the meetings from next wk.
-The Fed is likely to be a wash, with the press conference focused on tapering structure & whether it's still a 2021 affair (hint it will be clearer for the Fed post knowing where we sit on the $3.5T infra bill).

-Norges bank should be up for what the RBNZ could not, set the bell-curve by being the first G10 CB to hike rates. KVP still loving the long NOKSEK 0.9952 +0.98% – the easy move is to 1.03/1.04. We were 1.05/6 lvls pre Covid & the thesis is simply NO > SW in hawkishness & inflation.

-Turkey as always has tail-risk to a cut, despite rampant inflation, Core readings came in better than expected. And some comments from the central bank governor (the 3rd in sub 3yrs & an Erdogan man), may suggest that they could be looking to ease in 4Q from the current 19.0%
-Brazil should continue their hiking regime to 6.38%e 5.25%p, as inflation is still rampant at +9.7% & elections are due next year.
-


Start<>End = Gratitude + Integrity + Vision + Tenacity | Process > Outcome | Sizing > Position.
This is The Way
Namaste,
KVP
You can access both of our platforms from a single Saxo account.