Rivian: the dangerous game of excessive expectations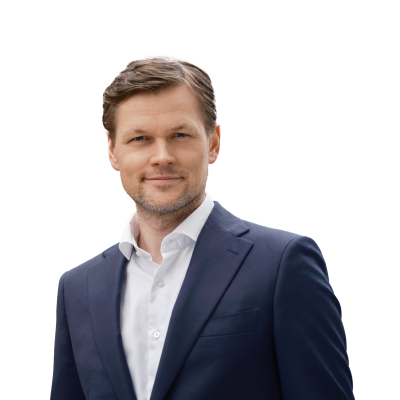 Peter Garnry
Head of Equity Strategy
Summary: Rivian has become a new phenomenon we have never seen before getting a $153bn market value with zero revenue booked. However, the company has pre-orders for around $9.4bn in revenue but even with optimistic assumptions the estimated cash flow from these orders can not even remotely justify the current valuation. Too high expectations are always a dangerous thing for investors and Rivian has taken speculation to a new level in EV stocks.
---
In yesterday's equity update, we wrote about the current bonanza in EV stocks with the 11 largest EV-makers in the world now worth more than the 11 largest ICE-makers. The recent IPO of Rivian has taken equity valuation and high expectations of the future to a whole new level. Rivian reached a market value of $153.3bn on yesterday's close more than double the IPO valuation in just a few trading sessions. But here is the kicker, the EV-maker has never booked any revenue. This dwarf anything we have ever seen before and makes our bubble stocks look cheap.
Expectations are so high that Rivian can only disappoint
Let's look at some facts. Rivian is backed by Amazon which has made an order for 100,000 EDV (Rivian's electric delivery van) with an attached exclusivity for the next 4-6 years from the first delivery with an option of first refusal. This is a key execution risk and could impact Rivian from diversifying their revenue. In addition, they have around 55,000 pre-order for their R1T and R1S trucks/SUV (for passengers). If we assume an average selling price of $50,000 for the vans, which is close to the normal price for a Ford van, and $80,000 on average for their passenger vehicles, then they have orders worth $9.4bn.
If we assume that they can get to the same operating margin as Tesla has had in the last 12 months (9.6%) and we assume 25% cash tax rate, then this revenue constitute net operating income after taxes of $677mn. Assuming cost of capital of 10% (primarily equity financed with a high beta and early-start risk premium) and we play with the thought that this revenue/orders were a perpetuity and it could pass on inflation of 3% in the future, then this cash flow is worth $10bn today, a far cry from the current $153bn valuation. While these estimates are crude and not meant to provide the definitive answer to Rivian, it gives an idea of the expectations that the current share price reflects relative to what the company has in terms of orders. Expectations are so high that there is an elevated probability that EV-maker will disappoint investors. Ramping up production of EVs has proven to be difficult with only Tesla and Volkswagen looking to have found a way.
Quarterly Outlook Q1 2022
---
---
---
---
---
---
---
---
---
You can access both of our platforms from a single Saxo account.