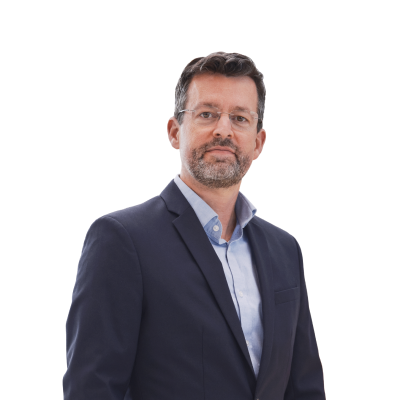 John Hardy
Head of FX Strategy
Summary: UK Prime Minister Theresa May faces a confidence vote within her own party this evening, with the potential derailing of the Brexit process providing some thin support for sterling this morning in an environment of overall pressure.
---
UK Prime Minister May may face a confidence vote from within her own party and her government could face one that is triggered by the Labour opposition, keeping visibility on the Brexit situation to nil and pressuring sterling.
Note: just as we are about to go to editing, UK Prime Minister May announced that she faces a confidence vote for leadership of her party. She has announced that she will fight the vote.
The FT, among others, suggests that a sufficient number of Tory MP's may have submitted votes (the number is only known by a single party official who has summoned May for a meeting today) to trigger a party confidence vote.
A Bloomberg piece details how this vote is done
and the risk that if it fails, another vote cannot be taken for another year. The article also describes how the Labour opposition under Corbyn could trigger a possible separate confidence vote in the government itself – that in itself is risky as it would require defections from the Conservative or DUP to succeed.
The flow charts for what happens next in the Brexit process, and the motivations and risks for each of the actors in this complex situation delicately balanced. The Conservatives don't want an election, fearing they would lose. Any a new Tory leader – assuming May fails a vote – would be more likely to pursue a "no deal" arrangement, with the unknown of whether there are enough votes in parliament in favour (there are a large number of pro-Brexit Labour districts but a majority of Conservatives were in favour of May's deal and many are lukewarm leavers at best).
In this branch of the flow chart, the only rout to a no-deal is via a referendum that offers a stark choice, and wording such a referendum and the risk of another "Project Fear" campaign are distinct risks to this course of action. From the EU's side, it appears they have fully engaged in "chicken mode" – putting up a stern face and dismissing the idea that any change to the deal is possible. German chancellor Merkel's rhetoric yesterday suggested all EU officials are on the same page with key national leaders.
My guess is that they are putting all of their chips on a second referendum scenario and that if so, this will blow up in their faces and we will get a no deal Brexit. The winds of change belong to national populism, from Brexiteers to Italian populists and the yellow vests. The EU elite must hear their cry and reform or it is curtains for the entire project.
Elsewhere, the markets tried to put a positive spin on US President Trump linking a possible Chinese trade deal with the case of the arrested Huawei CEO in Canada for extradition to the US. She has now been released on bail in Canada. This is a risky gambit from the US side (and Trump may have been speaking off the cuff without consulting his advisors – a distinct possibility). Regardless, we have the tiresome prospect of endless gyrations in risk appetite from headline to headline until the end of the 90-day negotiation window. In other political news, Trump is threatening to shut down the government over
the lack of funding for his border wall
.
Rapidly, the market will zero in on next Wednesday's FOMC meeting as the next key for global markets. As investment legend Paul Tudor Jones stated in
an interview with CNBC
, we've never had a Fed rate hike in a situation where commodity prices are sending such a powerfully deflationary impulse into the economy, but then again, that there is so much momentum in the Fed's rate hike cycle that it will likely hike next week even if no further hikes are due for the immediate future beyond this meeting. This seems a reasonable assessment, though a no-hike is priced at over 25% odds so we'll need to see a very dovish hike that more thoroughly ices the prospect for additional rate hikes for this cycle to surprise the market on the dovish side.
Chart: GBPUSD weekly
EUR and GBP are the big movers here as the EU and UK dash themselves against the craggy rocks of the Brexit process. GBPUSD has now probed all the way below 1.2500. It is difficult to discern what is priced in, but increasingly a no-deal Brexit is working its way into the price and further escalation in that probability could see the pair toward the ultimate 1.2000 area support.
The G10 rundown

USD – the dollar enjoying a bid even as risk appetite bounces back due perhaps to the negative focus on GBP and EUR on Brexit and EU existential worries. November CPI, up later today, expected to rise from 2.1% in October to +2.2% year-on-year at the core, but drop to 2.2% from 2.5% in October for the headline. The cycle high for core CPI was 2.4% back in July.

EUR – euro under pressure from Brexit and 2019 and potentially from the political tensions that will inevitably be set loose by French Macron's fiscal deficit boost in the wake of yellow vest protests.

JPY – the yen thoroughly sidelined as risk aversion not sticking and Japan's growth data looks ugly while BoJ maintains a perma-easy stance. If market mood continues to improve and US and China manage to show signs of cobbling something together, USDJPY could look for an upside break again.

GBP – further near term downside risk on intensifying no deal noise, though an interesting little bounce later this morning on some UK ministers indicating support for May. Headline exhaustion set in ages ago.

CHF – the Swiss franc absorbing modest strength on the aversion to all things Brexit as both the Euro and sterling trade on their back feet. I like the prospect for long term GBPCHF upside, with no compelling way to trade it – perhaps only favouring buying once there has been a spike lower on a worst-cast scenario or trading the rally if the clouds part – optionality too expensive.

AUD – Australian dollar hanging in there on hopes that US and China can put something together – but focus should be more on the domestic front and the risk of a credit crunch linked to housing forcing RBA to cut and even in the worst instance for some sort of government support for the banks to avoid a deep recession.

CAD – oil seems to be stabilizing and Trump's statement on the arrest Huawei executive supportive at the margin as well. The USDCAD rally has been a treacherous affair, prone to extensive backfills – will need a supportive Fed next week to realize a more profound break of 1.34 and shift to 1.38 focus.

NZD – finally easing off the gas after the recent remarkable run and would argue plenty more room for consolidation to the downside in crosses, regardless of NZDUSD direction. A bit surprised that RBNZ's Orr describes the kiwi exchange rate as "remarkably well behaved" late yesterday – it has risen in CPI adjusted, real effective terms by over 7% in near vertical fashion since October.

SEK – more disappointment for SEK as November inflation comes in soft this morning at -0.1% for both headline and core versus flat expected. Further squeeze risk higher in EURSEK if 9.35 gives way.

NOK – EURNOK not far from the 9.75 resistance area and not sure Norges Bank will have anything supportive to say tomorrow for NOK.

Upcoming Economic Calendar Highlights (all times GMT)

• 1000 – Eurozone Oct. Industrial Production
• 1330 – Canada Nov. Teranet/National Bank Home Price Index
• 1330 – US Nov. CPI
• 1330 – US Nov. Real Average Weekly Earnings
• 2020 – Brazil Selic Rate