SaxoTraderPRO
Our professional, fully customisable
trading platform
Our professional, fully customisable
trading platform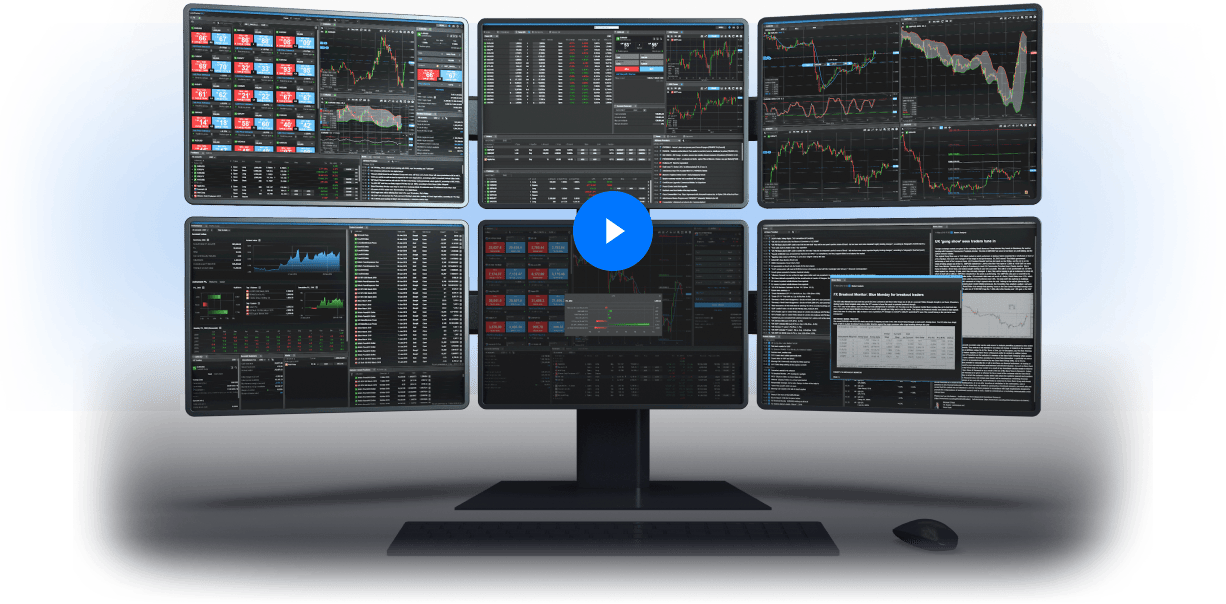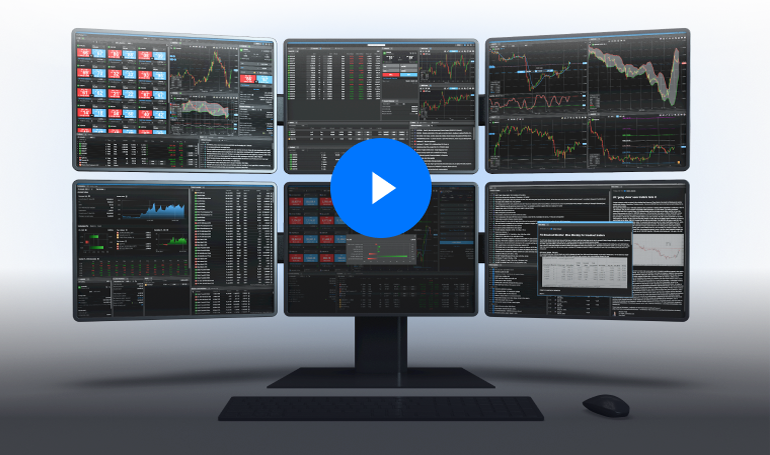 Download now
Advanced trading features
High-performance tools built to manage and execute orders, with in-depth market analysis features
Engineered for speed and productivity, the trade ticket reduces the number of clicks needed to place an order, while displaying all pertinent information in the ticket itself.
Place and manage orders in relation to the Level 2 order book in real time.*
*Subscription required to access exchange data.
Benefit from transparency and insight into market movements by seeing real-time order executions on an exchange.*
*Subscription required to access exchange data.
Available on major US, European and Asian markets, algo orders are fully integrated into the trade ticket. Once they're active, you can modify orders without having to cancel and replace them. Download guide
Open, close and edit positions from our fully integrated charts. Use a comprehensive suite of annotations, drawing tools and over 50 technical indicators to analyse price trends.
Trade FX vanilla and touch options, as well as listed options on stocks, indices and futures. Quickly switch between instruments by linking option chains to watchlists.
Comprehensive account overview
Comprehensive account overview
Analyse your performance in detail and download historical reports for bookkeeping purposes, with our revamped account section.
Performance analysis
Dedicated dashboards visualise your P/L, returns and performance history for any account and timeframe.
Returns breakdown
Analyse the development of your trades using time-weighted percentages.
Portfolio summary
View current and historical reports of your net holdings, including total value and percentage exposure of each holding.

Innovative risk-management features
Discover unique tools to manage your risk and control your positions.
Account shield
The account shield acts as a stop loss on your entire account value. If triggered, it liquidates all your open positions.
Stop orders
Protect your positions from adverse market moves with trailing stops and stop-limit orders.
Cancel all orders
Cancel all orders, or just those within an asset class, with a few clicks.*
Margin breakdown
Easily monitor the margin utilisation for each instrument.
Margin alerts
Set custom margin alerts to receive pop-up and push-notifications.
Quick close positions
Close all FX and positions, or just those within an asset class, in two clicks.*
Discover the full Saxo offering
Pricing

Benefit from market-leading entry prices and get tighter spreads and lower commissions when you upgrade your trading tier.

Global access

Trade FX, FX options, stocks, ETFs, futures, listed options and bonds, from 125 global exchanges.

Service

Get expert one-to-one support from our in-house Sales Traders, or a dedicated contact point from your own Relationship Manager.

About Saxo

For over 30 years our purpose has been to democratise trading and investment.
Frequently asked questions
Download SaxoTraderPRO for Windows or SaxoTraderPRO for Mac here. To install the platform on Mac, simply open the dmg archive and drag the application into the Applications folder.
SaxoTraderPRO is our advanced trading platform, suitable for high-volume, active traders.
Small or medium-volume traders, or long-term investors, may find our web-based platform – SaxoTraderGO – more suitable.
A detailed intro guide for SaxoTraderPRO can be downloaded here.
Minimum hardware requirements:
OS: Windows 8 or 10+, 64-bit, Mac OS 10.11+
CPU: Intel i3 3rd generation (or mobile-class 6th), i5 2nd generation (or mobile-class 4th), or equivalent
RAM: 8GB
Free disk space: 650MB
Screen: 1366x768
Internet connection: 2Mbps

Recommended hardware requirements:
CPU: Quad-core; Intel i5 3rd generation (or mobile-class 6th) or equivalent
RAM: 8GB (16GB for more than 2 displays)
Graphics: At least equivalent to Intel HD Graphics 530. 256MB display memory per screen to be used on.
Disk type: SSD disk
Screen: 22", 1920x1080
Internet connection: DSL/Cable 10Mbps

Network settings:
If you are operating within a network, you may need to bypass or exempt the domain from SSL inspection.
Typical devices that runs SSL inspection are Next-gen Firewalls and Proxy services.
The same procedure may also apply to deep-packet inspection devices.
SaxoTraderPRO is a downloadable application only. However, our award-winning platform, SaxoTraderGO, is web-based and can be accessed through any browser with no download necessary.
As a Saxo client, you have access to our SaxoTraderGO platform, which is optimised for mobile, tablet and single-screen laptops. It also offers native applications for iOS and Android. All your personal settings, watchlists, orders and positions are synced with SaxoTraderGO, allowing you to trade wherever, whenever, from a single account.
SaxoTraderPRO can be downloaded for free with no monthly charges. However, some features – such as Level 2 market data – require a subscription.
You can. At Saxo, we create tailored solutions that suit your needs. Simply fill in the form here and someone from your local office will be in touch to discuss your needs and objectives.
Discover our other platforms
SaxoInvestor

SaxoTraderGO

Saxo Advanced tools
Ready to get started?
Opening an account takes around 5 minutes - or request a call and we'll get back to you within two business days