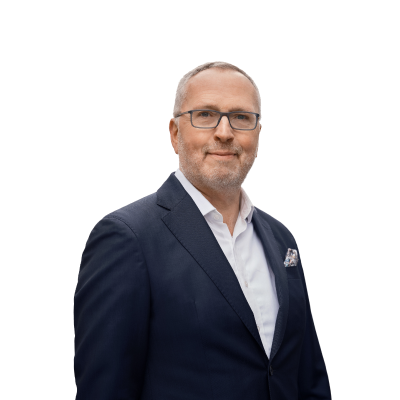 Ole Hansen
Ole Hansen joined Saxo in 2008 and has been Head of Commodity Strategy since 2010. He focuses on delivering strategies and analyses of the global commodity markets defined by fundamentals, market sentiment and technical developments.
Crude oil is back on the defensive following the late-July recovery. Overall, both WTI and Brent remain rangebound while the summer doldrums could potentially create volatility due to lower liquidity.

The renewed weakness was initially kicked off by technical selling with the Brent momentum stalling after it reached $75.35/barrel, the 50% retracement of the July 10-6 sell-off. The short-term technical outlook deteriorated further once the steep uptrend was broken. Worries about the potential risk to demand from a prolonged trade war, signs of lower Chinese demand, and a surprise rise in US stocks of crude oil added fuel to the renewed negative sentiment.
The negative price impact of the "trade war fuelling lower growth/demand" narrative is back on the agenda after a 180-degree turnaround yesterday. The Trump administration's carrot-and-stick approach was in full view yesterday when the market initially was led to believe that dialogue was being sought between China and the US to break the deadlock. Later in the day, however, this optimism was crushed following reports that the US is considering more than doubling the yet-to-be-introduced tariffs on $200 billion worth of imports from China.

This comes in order to counter the recent impact of yuan weakness which has helped reduce the negative impact of US tariffs on Chinese exporters.

The market did not pay much attention to the monthly oil production report from the Energy Information Administration which found that US production dropped by 30,000 barrels/day in May, thereby falling 300,000 b/d behind what weekly data had shown.
Bloomberg, meanwhile, is reporting that crude oil demand from independent refineries in China continues to slow due to the negative impact of recent tax changes, a credit crunch, and the stronger dollar. Since hitting a record 9.6 million b/d back in April, Chinese imports of crude oil dropped to 8.4 million b/d in June. The next update on Chinese trade covering the month of July is due on August 8.

Lower demand from China, the world's biggest importer, comes at a critical time when demand growth from Asia in general is being called into question. This due to the negative impact of trade wars, a stronger dollar, and rising funding cost.
At this stage we doubt that the aforementioned developments will significantly impact the overall bullish sentiment in oil markets. Over the past four weeks, the combined gross short in WTI and Brent has only risen by 2,200 lots while the gross-long has been cut 141,000 lots. This reflects how the July sell-off was driven by long liquidation and not fresh short selling.

As long as Brent crude remains above the important $71/b level, we doubt this situation will change to become more challenging for the bulls.

Multiple supply disruptions led by Venezuela and soon also Iran (once US sanctions begin to bite) are likely to keep the market supported. The contango at the front of the Brent curve that emerged last month due to rising GCC and Russian production together with the mentioned slowdown in Chinese import is only expected to last for another two months before reduced supplies from Iran could move the forward price structure back into a price supporting backwardation.

Just like the structure currently witnessed in WTI where a 10-week consecutive inventory decline at Cushing, the delivery hub for WTI futures, has taken total stocks down to 23.7 million barrels, the lowest since 2014.
At 14:30 GMT the EIA will publish its Weekly Petroleum Status Report. Last night, the API surprised the market when it reported a 5.6 million-barrel increase in crude oil stocks. A Bloomberg survey ahead of the EIA report is looking for a drop of 3 million barrels.

Last week's 6.1 million barrel drop was due to some major changes in both import and export which led to a week-on-week net change (ex. SPR) of -2.5 million b/d. We tend to believe that the API might be correct as a reversal of these abnormalities on trade could see crude stocks rise.