Macro Dragon: And The Beat Goes On...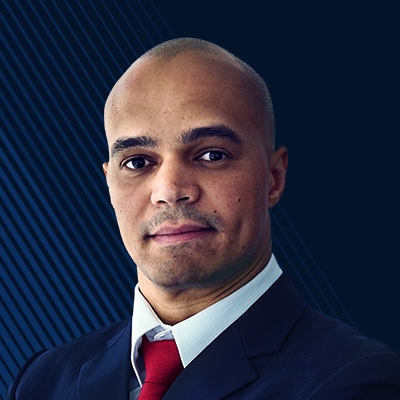 Kay Van-Petersen
Global Macro Strategist, Saxo Bank Group
Summary: Macro Dragon = Cross-Asset Daily Views that could cover anything from tactical positioning, to long-term thematic investments, key events & inflection points in the markets, all with the objective of consistent wealth creation overtime.

---
(These are solely the views & opinions of KVP, & do not constitute any trade or investment recommendations. By the time you synthesize this, things may have changed.)
Macro Dragon: And The Beat Goes On...
Folks as a pin going forward during this turbulent times, let us please remember:
The Covid-19 crisis with all its challenges, stress, chaos & opportunities will also eventually pass. What defines humanity & ourselves as individuals is how we both individually & collectively act under adversity. Think of how you want to look back over this period, doing your part to keep your family healthy, society healthy & functioning. Keeping a cool head, when others are losing theirs, maintaining an objective list of positive aspects & negative aspects of the policy responses & economic shock the world is / could go through. And lastly gratitude, sympathy & empathy for one another. Parts of Asia got / are getting through this & so too shall the RoW.
The one big positive from all this, is it reminds us we are all One. Plus we are not at the top of the food chain. Covid-19 does not care if you are rich, poor, what your ethnicity & skin color are, what passport/s you hold, nor what you age or profession is. Our greatest achievements are almost always those that we collectively do with others & sometimes as in this case, potentially as species.
Lastly keep your mind open to growth & opportunities.
Top of Mind…
So Trump halts US funding of WHO – if KVP was a strategist to Xi, the chess boss move would be for China not just to cover the shortfall from the US, but to double its contribution as well as roll out a global network of Pandemic & Diseases Watch Towers.
There are plays & there are boss plays…
Anyhow, overnight... same all story... Everyone bearish & hence the path of least resistance continues to be up...
+3.1% on SPX 2846... VIX falls by c. -10% to 37 lvls… Kudos to likely the folks with a credit mandate who had the asset class to rally around… KVP salutes you
Yes it's been a synthetic market since the GFC.. & its only going to get worse… yet there is one thing that the Fed cannot synthetically put a floor under… & that's the US economy. The always astute Steen Jakobsen, pointed something out to KVP yest, that KVP had totally missed – majority of the Fed/Treasuries measures are going to Wall Street… think of it… all the liquid stuff is Wall Street… all the thing they can buy is listed… yet the vast majority of Main Street… SMEs…
Oil droped -10% to a low of 19.95... remember KVP screaming of the top of his lungs when we were 26-28 lvls a few days back... when we did like +37% in two days on hocus pocus....?
Was just standing on the shoulder of giants, it was Saxo's Commodity Guru Ole Hansen that called this beautifully with a tweet that summed it up along the lines of:
We've gone from Saudi Arabia & Russia not being able to agree on a few 100K cuts, to now that they could potentially be cutting 50% to 66% of the production, based on Trump's tweet.
And as we have said here on the Dragon (& will keep saying), whilst the global economy is free fall – the cuts are completely meaningless… the deflationary shock in oil, is not going to be solved in weeks, let alone days… we may have to wait until 2022 to see the same structural big that oil experienced in Jan 2021 – even then there are good arguments that part of that demand (part of remote gig will be here to stay & global tourism will take years to get back to Jan 2020 lvls… meaning less transportation consumption of energy)
And as we flagged on yesterdays The Technicals – the charts & price action are Quasimodo after a dance with the wood shredder… Not good. We are likely to get a close below 20, before making a run for the $10-15 lvl…
Can someone pls explain to KVP why vol is falling in oil, where there is no floor for the price… anyhow here is the commodity maestro's latest cut on oil
US10s have been pretty well behaved over the last 6-7 sessions at around these 0.75%, folks don't wanna miss the YCC. Kvp saw a piece that suggest perhaps we could see a ceiling of 0.255 set on US 10s… wow… wouldn't that be disco for…
Gold, which closed its 2nd consecutive day above the key previous high of 1703 (spot), with a close of 1725 +0.68% for the session & hitting a high of c. 1747… its just stretching folks… just stretching… kinda like a Hussain Bolt… only delta is… this Gold Bolt… once it gets going.. is likely to do 100m times, yet sustained over marathon time-frames…
Ole feels 1700 / 1750 is initial skew… KVP reckons its really more 1800 to the upside… yet we do need a weekly close above 1703. Just as we need weekly close sub 20 on oil
DollarYen -0.51% 107.16… loving it… KVP have heard folks argue that there is no Anti-Dollar apart from gold… You know the Dragon's thoughts on yen… its not weakening… lets put it like this (pulls out blank white paper & big colorful crayons….)
Jan 2020, BoJ Balance Sheet +100% of Japan's $5 trillion economy
Jan 2020, Fed Balance Sheet +21% of US's $21 trillion economy
Who do you think is going to win gold at the Olympic game of Money Printing, I mean Quantitative Easing
Which incidentally reminds KVP of how Estate Tax => Death Tax, Global Warming => Climate Crisis… words have power people… they are literally spells… these are not "our" words… use "your" words… as they define the world we live in & what we manifest or don't….
Anyhow enough philosophizing, as someone said quite well… be a King first… before being labeled a Philosopher King… which brings KVP to one of his favorite frameworks for filtering information & weighing views… skin-in-the-game…
-
On The Radar Today…
Yes, we got big beats on China trade yest, but given the fact that those are from Mar & Feb was a wash – it's really about waiting for Aprils data for China, due next month
AU: Westpac consumer sentiment (Remember Jobs data tmr)
EZ: GER30yr bond auction, French Final CPI 0.0%e/p m/m
US: Retail Sales, Capacity utilization, IP, Fed's Beige Book,

Crude Oil Inventories
-
We could continue to be in a gang buster period of volatility both to the up & down side until at least mid-Apr to back-end of May. Some, time decay is needed in the system, both from a Covid-19 spread (past peak velocity upwards), even bigger & even better government / fiscal / monetary policy response, to overall heads of governments giving this the 2nd & 3rd order consequences thinking that it needs. This to shall pass. Keep you minds & hearts open.

Key thing that KVP is trying to figure out is, how much of the economic fall-out & massive unemployment is correctly priced in – seems ludicrous to run on a V-shaped economic recovery across all sectors.
Good luck to everyone out there, be nimble & position accordingly.


Namaste,

KVP
Access both platforms from your single Saxo account.
Disclaimer
The Saxo Bank Group entities each provide execution-only service and access to Analysis permitting a person to view and/or use content available on or via the website. This content is not intended to and does not change or expand on the execution-only service. Such access and use are at all times subject to (i) The Terms of Use; (ii) Full Disclaimer; (iii) The Risk Warning; (iv) the Rules of Engagement and (v) Notices applying to Saxo News & Research and/or its content in addition (where relevant) to the terms governing the use of hyperlinks on the website of a member of the Saxo Bank Group by which access to Saxo News & Research is gained. Such content is therefore provided as no more than information. In particular no advice is intended to be provided or to be relied on as provided nor endorsed by any Saxo Bank Group entity; nor is it to be construed as solicitation or an incentive provided to subscribe for or sell or purchase any financial instrument. All trading or investments you make must be pursuant to your own unprompted and informed self-directed decision. As such no Saxo Bank Group entity will have or be liable for any losses that you may sustain as a result of any investment decision made in reliance on information which is available on Saxo News & Research or as a result of the use of the Saxo News & Research. Orders given and trades effected are deemed intended to be given or effected for the account of the customer with the Saxo Bank Group entity operating in the jurisdiction in which the customer resides and/or with whom the customer opened and maintains his/her trading account. Saxo News & Research does not contain (and should not be construed as containing) financial, investment, tax or trading advice or advice of any sort offered, recommended or endorsed by Saxo Bank Group and should not be construed as a record of our trading prices, or as an offer, incentive or solicitation for the subscription, sale or purchase in any financial instrument. To the extent that any content is construed as investment research, you must note and accept that the content was not intended to and has not been prepared in accordance with legal requirements designed to promote the independence of investment research and as such, would be considered as a marketing communication under relevant laws.
Please read our disclaimers:
- Notification on Non-Independent Investment Research (https://www.home.saxo/legal/niird/notification)
- Full disclaimer (https://www.home.saxo/en-gb/legal/disclaimer/saxo-disclaimer)