Macro Dragon WK 2: Reset for the Re-Up... Final Stretch... New Year, New Opportunities, Same Risks..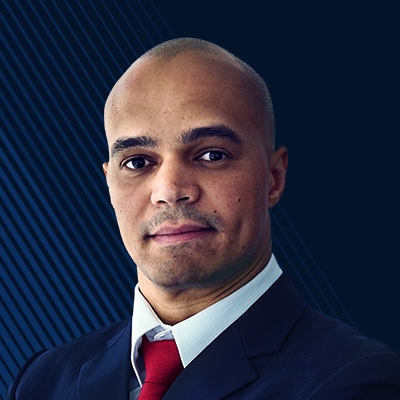 Kay Van-Petersen
Global Macro Strategist, Saxo Bank Group
Summary: Macro Dragon = Cross-Asset Daily Views that could cover anything from tactical positioning, to long-term thematic investments, key events & inflection points in the markets, all with the objective of consistent wealth creation overtime.

---
(These are solely the views & opinions of KVP, & do not constitute any trade or investment recommendations. By the time you synthesize this, things may have changed.)
Macro Dragon WK #2: Reset for the Re-Up... Final Stretch... New Year New Opportunities, Same Risks...
Top of Mind…
Folks if you are back on deck – theoretically at least – welcome back & Happy 2021!


May the year ahead, provide you & your loved ones with everything they wish to manifest. With that in mind, don't forget the key foundational lessons from 2020, gratitude & empathy are part of a sustainable path forward for this planet, not to mention what a life of true wealth is.


Before KVP get inundated with "what's your view for the year ahead", two key caveats:



One

- First of all the Gods of Trading (GoT) & in particular those of Global Macro & Crypto… care not for the human concepts of time & fiscal calendars. The Meta Regime & Meta Trends remain what they are… yes, there can be cyclical resets in near-term sentiment, positioning & micro trends…



Yet, remember the ultimate Macro Sin… is not, taking losses or getting a string of trades or investments wrong… rather its not taking the phenomenal opportunity when it presents itself.



Two

– KVP, being neither too smart, nor too dull… already postulated his closing thoughts in Dec for high conviction skews into 2021… one can check those out here

MD WK 51: 16 CBs, Fed, Year-End to 2021 Trade Views + Thanks for 2020!



Three

– That's right, needed its own mention… if you missed the… LIFT. OFF. VIP email towards back end of Dec as Bitcoin took out $20K… let KVP reiterate what we covered here:



Macro Dragon: Bullish on Bitcoin? Its all about $20K & we ain't seen nothing yet…

We ain't seen nothing yet!

Are there risks of course, when are there no risks?

Catch Peter Garnry & John Hardy highlighting their thoughts on bullish sentiment looking stretched back in mid-Dec.

Are there opportunities? Hell yeah. "Limitless Upside". Again the Dragon's view has been, you cannot be serious about long-term wealth generation & asset allocation if you don't have some % of your capital/net worth in the digital asset space.

We are in the cusp of a new bull market in the space, that is nowhere near as hot as we were in 2017 – only this time its likely to last longer & have a bigger magnitude in regards to ATHs. So far there is very little private/retail participation (compare google search for "Bitcoin" & "Crypto" today vs. 2017, bearing in mind more people & greater digitization as well since then) & to be honest, even the institutional tick-up has miles to go.

At the end of the day, Bitcoin (Gold & number of many assets) are likely not at ATHs if you have to adjust for all the fiscal & monetary stimulus that we have gotten in 2020.

This is what the valuation & fundamental folks are missing, you cannot say something was 20x PE in Jan 2020, so if its 21x PE today "its more expensive", what about the +70% growth in Fed BS & the +$3trn in US Fiscal spend… & that's just the US alone? After all don't we adjust for cash when looking at a company's stand alone valuation?

Rest of the Week & Other Top of Mind Thoughts
From KVP's perspective, waiting for Georgia results to see if we get status quo with the Reps keeping those two senate seats from Georgia. Or if we get one or two flipping to the Dems – where one would be tailwind bullish & two would be big-time mega bullish. Will use that to recalibrate & invert (always invert!) the current overall global macro thesis


We likely take another 2-3wks before liquidity is fully back on point… & folks get into the mind frame of a new year, despite some parts of the world still very much in hard lockdowns (Segments of the UK, NL, GE, FR, US… etc).


We got final PMIs across the board, as well ISMs out of the US. FOMC minutes are due Weds US time. And Fri will see NFP, AHE & U/R also out of the US.


It could be worth noting BoE's Bailey on Wed who should be giving his first public speech since BoJo & the EU crew got a Brexit deal on Christmas Eve.


We already mentioned FOMC mins, there are also some Fed speakers including Clarida on Friday who should be touching on the economy & monetary policy. There is going to be big time divergence on the Fed's pathway this year, with the vast majority likely moving towards normalization, yields significantly higher & the Fed backing out of "we are not even thinking of thinking about raising rates" & their commitment to no hikes until 2023.


KVP is very much on the other skew of the vast majority. The Meta Regime & Meta Trends is the same… real negative rates are dropping lower & will stay low for years. Yet that doesn't not mean, that the market does not get ahead of itself with a dead-cat inflation bounce (i.e. 2H21/1H22) given the low bases of 2020.


Some SaxoStrats Specials from KVP's peers that were likely missed during X-mas Season
Dragon's Heavy Rotation…
More of these on the way – editing ran into year-end, house moves & the like. What can we say, can't rush greatness. Yet two more Dragon Interview coming up before the month is over.

In case you missed it previously – been super well received, thx for feedback, sharing & support on this project folks - the first in a string of exclusive Dragon Interviews series with exceptional professionals with skin-in-the-game, across different strategies, asset-classes & backgrounds.
We kicked off with Singapore Based, AVM Global Opportunity, run by the talented & always exceptional Ashvin Murthy. Who in KVP's view is world class in his approach, process & even more importantly trade construction & money management when it comes to consistently compounding wealth in Global Macro. Point being, if the process is pristine & consistent, the returns will take care of themselves overtime.
The timing of the interview is uncanny as it was at the cusp of the last US presidential elections that AVM was launched. It's worth noting since the interview, the fund has also been nominated for the Singapore's Best Hedge Fund of 2020, given its consecutive five straight positive months at the start of the volatile 2020 that saw the S&P fall by more than a third over a month.
Please click here for interview link.
You can follow & learn more about AVM here.
-
Start-to-End = Gratitude + Integrity + Vision + Tenacity | Process > Outcome | Sizing > Idea.
This is the way
KVP
Access both platforms from your single Saxo account.
Disclaimer
The Saxo Bank Group entities each provide execution-only service and access to Analysis permitting a person to view and/or use content available on or via the website. This content is not intended to and does not change or expand on the execution-only service. Such access and use are at all times subject to (i) The Terms of Use; (ii) Full Disclaimer; (iii) The Risk Warning; (iv) the Rules of Engagement and (v) Notices applying to Saxo News & Research and/or its content in addition (where relevant) to the terms governing the use of hyperlinks on the website of a member of the Saxo Bank Group by which access to Saxo News & Research is gained. Such content is therefore provided as no more than information. In particular no advice is intended to be provided or to be relied on as provided nor endorsed by any Saxo Bank Group entity; nor is it to be construed as solicitation or an incentive provided to subscribe for or sell or purchase any financial instrument. All trading or investments you make must be pursuant to your own unprompted and informed self-directed decision. As such no Saxo Bank Group entity will have or be liable for any losses that you may sustain as a result of any investment decision made in reliance on information which is available on Saxo News & Research or as a result of the use of the Saxo News & Research. Orders given and trades effected are deemed intended to be given or effected for the account of the customer with the Saxo Bank Group entity operating in the jurisdiction in which the customer resides and/or with whom the customer opened and maintains his/her trading account. Saxo News & Research does not contain (and should not be construed as containing) financial, investment, tax or trading advice or advice of any sort offered, recommended or endorsed by Saxo Bank Group and should not be construed as a record of our trading prices, or as an offer, incentive or solicitation for the subscription, sale or purchase in any financial instrument. To the extent that any content is construed as investment research, you must note and accept that the content was not intended to and has not been prepared in accordance with legal requirements designed to promote the independence of investment research and as such, would be considered as a marketing communication under relevant laws.
Please read our disclaimers:
- Notification on Non-Independent Investment Research (https://www.home.saxo/legal/niird/notification)
- Full disclaimer (https://www.home.saxo/en-gb/legal/disclaimer/saxo-disclaimer)