Macro Dragon: Week #15... Chu Chu! Good Fri Long WKD!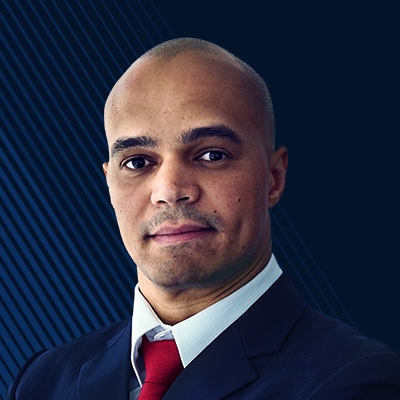 Kay Van-Petersen
Global Macro Strategist, Saxo Bank Group
Summary: Macro Dragon = Cross-Asset Daily Views that could cover anything from tactical positioning, to long-term thematic investments, key events & inflection points in the markets, all with the objective of consistent wealth creation overtime.

After another interesting week 14, that saw the US extend their number one confirmed cases on the Covid charts (Likely to be clocking at +500,00 confirmed cases soon), month/quarterly closes & lot more noise from a geopolitical & global policy response...plus digestions of PMIs & ISMs we take a look at the upcoming wk 15, which will see a long wkd in the US & a number of mkts due to good Friday. Lastly, don't forget US NFP tonight, alongside service ISMs, UR & AHE. We now have over +1m cases of Covid-19 & that is obviously only the confirmed cases.
---
(These are solely the views & opinions of KVP, & do not constitute any trade or investment recommendations. By the time you synthesize this, things may have changed.)
Macro Dragon: Week #15... Chu Chu! Good Fri Long WKD!
Folks as a pin going forward during this turbulent times, let us please remember:
The Covid-19 crisis with all its challenges, stress, chaos & opportunities will also eventually pass. What defines humanity & ourselves as individuals is how we both individually & collectively act under adversity. Think of how you want to look back over this period, doing your part to keep your family healthy, society healthy & functioning. Keeping a cool head, when others are losing theirs, maintaining an objective list of positive aspects & negative aspects of the policy responses & economic shock the world is/could go through. And lastly gratitude, sympathy & empathy for one another. Asia got/is getting through this & RoW.
The one big positive from all this, is it reminds us we are all One & we are not at the top of the food chain. Covid-19 does not care if you are rich, poor, what your ethnicity & skin color are, what passport/s you hold, nor what you age or profession is. Our greatest achievements are almost always those that we collectively do with others & sometimes as in this case, as a species. Lastly keep your mind open to growth & opportunities.
Top of Mind…
So folks another week full of historical & interesting times, stirred with global policies & geopolitics, all served on a world that continues to be glued to the Covid-19 Global Storm. As always, all storms provide opportunities as well as challenges – these are the times that define us. And these times too shall pass & ideally society, plus more importantly humanity will be the better off for it.
The center of the Storm in the Covid-19 global pandemic is now firmly & unquestionably in the US, at least in regards to the Northern Hemisphere – KVP will try to do a round up next wk on what we can extrapolate from the EM & FM markets, which are likely going to get

devastating

shocks from Covid-19 from what we seem to be hearing out of SA & TU. With the US clocking at over
With the US soon likely to be clocking over 500K confirmed cases, we are well on track to get into the 1m to 3m range by end of Apr.

. Ques is do we get a push back on or continuation of measures, or all of the above given different states continue to do different things. And when are we likely through peak velocity in the US?
KVP reckons at least 2 more wks (ideally 3), yet given the un-unified manner of how things were handled from the beginning – segregated approach – its going to likely be much noisier than other countries that took a more uniform approach. i.e flare ups
The week will be a lot less econ heavy & will be likely only a four day wk for most markets given Good Friday on Apr 10, whereby the US, CA, AU, NZ, SG, HK, the EU & most major markets will be out. The exceptions will be CH & JP – CH is incidentally out on Mon 6 Apr, so they do their long wkd now. And yes, HK will have both left & right tail with Fri 10th & Mon 13th both hols – yes, HK has ze best holiday schedule KVP has come across.
-
Week 15 has a touch of an inflation theme in the US & CH
On the US side we'll have JOLTS job openings, FOMC mins (likely meaningless now for a while), weekly Jobless numbers (going to be full on eyeballs for a while on these) & inflation on Fri.
China will also have inflation & PPI data on Fri.
The EU will see Ger Factory orders & IP which are likely to set new record lows in contraction. We will also get Italian industrial production & retail sales – which will no doubt bear the scars of the virus outbreak in Italy. We also get ECB minutes out of the block – which similar again to the Fed, are likely meaningless. Only things really left on the ECB side is equity purchases & debt monetization (debt forgiveness)
JP will have leading indicators, household spending, machinery orders & current account. Bank lending & PPI will also be key.
Australia will go through daylight saving time shift, MI inflation gauge, Aussie trade balance, RBA & RBA financial stability review. New Zealand will get milk auction & biz conf. figures. Canada will get a BoC Business Outlook Survey, Housing Starts & Building Permits, Jobs data (think CA NFP) & Ivey PMI.
Again it will be a shorter wk, given quite a few markets will be closed for Good Friday on 10 Apr.
-
We could continue to be in a gang buster period of volatility both to the up & down side until at least mid-Apr to back-end of May. Some, time decay is needed in the system, both from a Covid-19 spread (past peak velocity upwards), even bigger & even better government / fiscal / monetary policy response, to overall heads of governments giving this the 2nd & 3rd order consequences thinking that it needs. This to shall pass. Keep you minds & hearts open.
Good luck to everyone out there, be nimble & position accordingly.


Namaste,

KVP
Access both platforms from your single Saxo account.
Disclaimer
The Saxo Bank Group entities each provide execution-only service and access to Analysis permitting a person to view and/or use content available on or via the website. This content is not intended to and does not change or expand on the execution-only service. Such access and use are at all times subject to (i) The Terms of Use; (ii) Full Disclaimer; (iii) The Risk Warning; (iv) the Rules of Engagement and (v) Notices applying to Saxo News & Research and/or its content in addition (where relevant) to the terms governing the use of hyperlinks on the website of a member of the Saxo Bank Group by which access to Saxo News & Research is gained. Such content is therefore provided as no more than information. In particular no advice is intended to be provided or to be relied on as provided nor endorsed by any Saxo Bank Group entity; nor is it to be construed as solicitation or an incentive provided to subscribe for or sell or purchase any financial instrument. All trading or investments you make must be pursuant to your own unprompted and informed self-directed decision. As such no Saxo Bank Group entity will have or be liable for any losses that you may sustain as a result of any investment decision made in reliance on information which is available on Saxo News & Research or as a result of the use of the Saxo News & Research. Orders given and trades effected are deemed intended to be given or effected for the account of the customer with the Saxo Bank Group entity operating in the jurisdiction in which the customer resides and/or with whom the customer opened and maintains his/her trading account. Saxo News & Research does not contain (and should not be construed as containing) financial, investment, tax or trading advice or advice of any sort offered, recommended or endorsed by Saxo Bank Group and should not be construed as a record of our trading prices, or as an offer, incentive or solicitation for the subscription, sale or purchase in any financial instrument. To the extent that any content is construed as investment research, you must note and accept that the content was not intended to and has not been prepared in accordance with legal requirements designed to promote the independence of investment research and as such, would be considered as a marketing communication under relevant laws.
Please read our disclaimers:
- Notification on Non-Independent Investment Research (https://www.home.saxo/legal/niird/notification)
- Full disclaimer (https://www.home.saxo/en-gb/legal/disclaimer/saxo-disclaimer)