Macro Digest: Welcome to policy panic week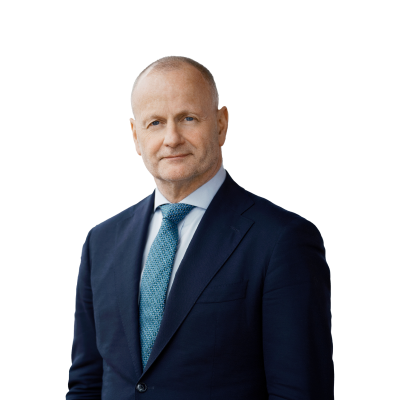 Steen Jakobsen
Chief Investment Officer
Summary: We are looking for global central banks to pull out the stops to bring support to the market this week, a move that may bring some relief after an ugly week for global markets, but one that may not last for long as the challenges for the earnings and the economy remain depending on the ongoing fallout from the coronavirus.
---
What:
Expect Fed to cut by 50 bps this week and for other G-7 banks to follow through in a 'coordinated fashion'
Why:
Markets have fallen 15% and in very short order – more than enough for central banks to panic
Market impact:
There could be a sharp rebound as bottom-seekers and liquidity returns for a time – see the chart below for levels.
Action:
Going long short-term (March) calls on the S&P future – strike prices from 3050 up to 3150. Note that this is not a call on the longer term direction – see more below.
SPX w. Retracement levels:
A basic retracement from top to bottom would argue that a throwback rally could achieve a move back toward 3190 in the S&P 500 if we take the 61.8% retracement, even if the longer term outlook remains at risk for market bulls.
The saying goes there are only two certainties: Death and taxes, but the market of course knows this is incorrect as there are really three: death, taxes and central bank panic. This week will see a repeat of all prior crises... a full liquidity Tsunami is about to hit the market with Fed expected to cut 50 bps priced fully in: April trades 106 bps with Fed funds at 150-175 bps!
More importantly, our long held view that US rates will go to zero is now almost fully priced in as seen here but Fed Fund targets as priced by markets. While 'support' through liquidity may be good for market stabilization we are medium and long term only making things worse as debt pile will grow and so will central bank balance sheets. Where in early 2018 we had chance to revert we are now fully down a one-way alley where either hyperinflation or global default are the only outcomes!
We have taken profit on the long volatility play we suggested February 24th:
Quote:
The best way to hedge your downside here is to BUY VOLATILITY, which is still cheap. We suggest 8000, 8300, 8500 puts in March (Please ask GST-sales to help you price)
We suggest following portfolio for coming period:
20% Long volatility: mainly SPX, NASDAQ and DAX volatility

20% Long gold, silver: main XAUUSD, XAGUSD

40% Long fixed income: 25% TLT(ETF) + 15% VTIP:xnas USD

20% Long SaxoCLIMATE basket
Conclusion and strategy for this week:
There is no doubt that the market is forcing Fed and G3 central banks to move. A full 50 bps cut is now fully priced by Fed, personally I'm looking forward to see ECB's handling of this as lower rates clearly doesn't make any sense (or change) to economic outlook!
The critical thing here to watch after the market reaction to the policy easing is the further development in coronavirus in Europe and the US.
Remember the virus is what has created the 'angst' in the markets but the real economic price is yet to be priced as companies, in particular SME's, will be under pressure due to the lack of credit and broken supply chains. Most observers in China and globally calculate that the critical period starts some three months from the outbreak if conditions have failed to normalize.
We are now two months into this crisis with Europe and the US only feeling phase 1, so clearly it's going to be a race against time but also for central bankers and politicians to change the narrative which increasingly is becoming one of a 'global recession' - and this while the global credibility and communication of those same people as the lowest I have seen a too long career in the market.
Personally, I will maintain defensive exposure (small long through options on SPX).
I fully expect to only be constructive on the outlook for a market bounce for a mere week or so as this looks like a possible "third wave of five" in a bearish move in Elliot Wave terminology. And with economic data and corporate earnings warnings signaling that this needs to get a little worse before it gets better.
Don't forget Super Tuesday tomorrow. Mayor Pete is out, and by Wednesday we will know how strong Bernie Sanders stands.
Safe travel this week,
Steen
Access both platforms from your single Saxo account.
Disclaimer
The Saxo Bank Group entities each provide execution-only service and access to Analysis permitting a person to view and/or use content available on or via the website. This content is not intended to and does not change or expand on the execution-only service. Such access and use are at all times subject to (i) The Terms of Use; (ii) Full Disclaimer; (iii) The Risk Warning; (iv) the Rules of Engagement and (v) Notices applying to Saxo News & Research and/or its content in addition (where relevant) to the terms governing the use of hyperlinks on the website of a member of the Saxo Bank Group by which access to Saxo News & Research is gained. Such content is therefore provided as no more than information. In particular no advice is intended to be provided or to be relied on as provided nor endorsed by any Saxo Bank Group entity; nor is it to be construed as solicitation or an incentive provided to subscribe for or sell or purchase any financial instrument. All trading or investments you make must be pursuant to your own unprompted and informed self-directed decision. As such no Saxo Bank Group entity will have or be liable for any losses that you may sustain as a result of any investment decision made in reliance on information which is available on Saxo News & Research or as a result of the use of the Saxo News & Research. Orders given and trades effected are deemed intended to be given or effected for the account of the customer with the Saxo Bank Group entity operating in the jurisdiction in which the customer resides and/or with whom the customer opened and maintains his/her trading account. Saxo News & Research does not contain (and should not be construed as containing) financial, investment, tax or trading advice or advice of any sort offered, recommended or endorsed by Saxo Bank Group and should not be construed as a record of our trading prices, or as an offer, incentive or solicitation for the subscription, sale or purchase in any financial instrument. To the extent that any content is construed as investment research, you must note and accept that the content was not intended to and has not been prepared in accordance with legal requirements designed to promote the independence of investment research and as such, would be considered as a marketing communication under relevant laws.
Please read our disclaimers:
- Notification on Non-Independent Investment Research (https://www.home.saxo/legal/niird/notification)
- Full disclaimer (https://www.home.saxo/en-gb/legal/disclaimer/saxo-disclaimer)