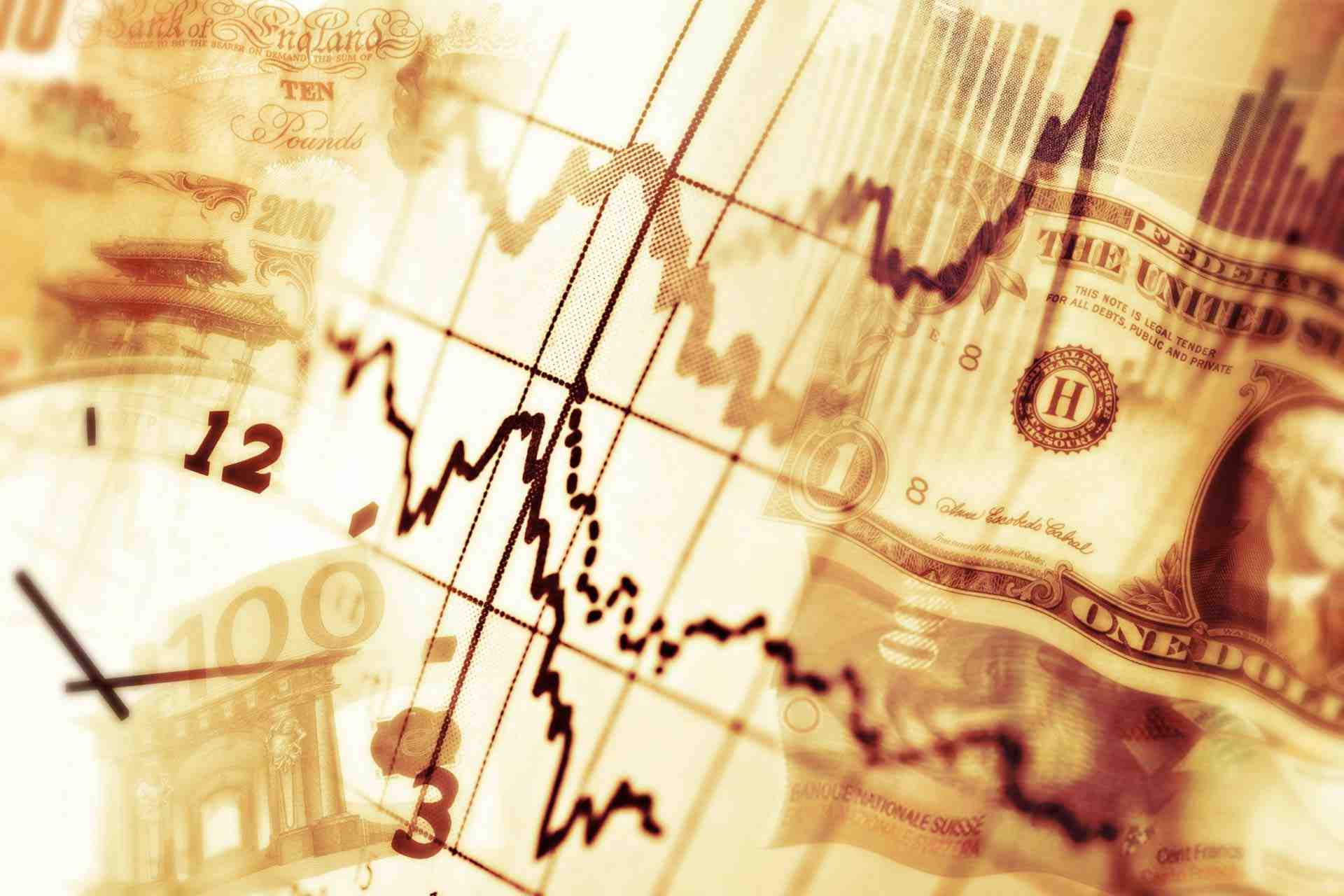 FX Update: USD bullish case remains intact, but needs refreshing.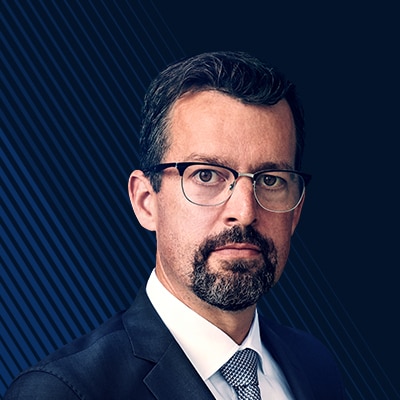 John Hardy
Head of FX Strategy, Saxo Bank Group
Summary: Risk sentiment remains on edge as markets hold their breath on the next moves from China as it returns from holiday at the end of this week, as it waits for the resolution of the US debt ceiling issue, and as it waits for the US jobs report on Friday, with wages an increasing focus on whether a good old-fashioned wage-price spiral threatens.
---
FX Trading focus: USD a mixed bag, petro currencies running higher
The US dollar is a mixed bag, but remains in an uptrend due to the very heavy EURUSD, weighed down by the weakest-among-the-G10 euro. USDJPY has bumped back higher after poking below 111.00 as US treasury yields have remained relatively elevated despite the rather white knuckle action in equities. Next steps for yields, the US dollar and possibly even risk sentiment may be the Friday US jobs report, where a solid payrolls change number and especially, a big bump in average hourly earnings could be met with fresh selling in treasuries that boosts the US dollar again and may even dent risk appetite as the market brings forward US rate hike expectations. Goldman Sachs recently estimated that Q3 wage increases for lower paid workers my be rising at 6% annualized pace after a 5.3% annualized rise in Q2.
Another possible headwind for the JPY is the new Prime Minister Kishida's programme for addressing inequality in Japan, as he favours more wealth distribution via a higher capital gains tax and reforms that would raise wages by addressing the "temporary employees" phenomenon, in which companies hire workers on temporary and part-time contracts and pay them considerably less than they would make in a full-time position. The Nikkei 225 has now entirely reversed its notable gains made when former PM Suga resigned. The only path to JPY upside, it would seem, is weak US data, lower US yields and rising EM- credit spreads that discourage carry trading. EM sovereign spreads have climbed a bit to the top of the range of the last several months.
Chart: EURNOK
The Norwegian krone has the bit between its teeth as oil prices have galloped higher since yesterday's OPEC+ meeting, which merely affirmed the existing plan for a modest increase in production of 400k barrels per day. Oil prices have hit their highest in more than seven years, in part on contagion from out-of-control natural gas prices, which have spiked. The latter are simply unsustainable without killing significant demand from industry, but how much worse the situation can get before prices is ease is a impossible to discern. Cold weather anywhere in the major consuming areas in the Northern hemisphere, now that natural gas is a far less local market, From China to Europe to North America, could exacerbate supply fears even more badly. For now, EURNOK is enjoying the backdrop as oil and gas revenues pour in, with the price action pounding well below the 10.00 level now – a massive one on the longer term chart. But the price action with these heady levels of volatility in energy markets will correlate to the extreme.
US debt ceiling issue still in play after some confusion on my and other observers' part last week, in which a "stop-gap bill" that was passed late last week merely avoided the risk of a government shutdown until early December, but did not address the needed raising of the debt ceiling if the US is to avoid a default on its debt, supposedly around October 18, according to the US Treasury estimates. Senate Republicans are demanding that the Democrats use the reconciliation process to raise the ceiling and don't want to join in the vote for a bill about to go to its third vote that would suspend the ceiling until December of next year. The Democrats say there is insufficient time for the reconciliation approach. The whole situation is ridiculous when it is Congress that votes for the spending to be done that creates the expanding debt in the first place and I actually hope that no resolution is found, but that the US Treasury takes extraordinary powers, one way or another, to put this charade permanently behind us. US Treasury Secretary Yellen has thrown cold water on the "trillion dollar coin" idea, but does support the idea of removing the requirement for Congress to have to vote on the debt limit. Alternatively, there are some who theorize that the Fed could stave off technical default by taking steps to keep the government funded even if it would be extremely loathe to step over such a dramatic threshold.
RBA snooze-fest. The RBA met overnight and essentially recycled its statement from last month (please consider going to a twice quarterly schedule in line with global peers!), although it did add a small section on financial stability risks from rising housing prices, even if the wording around it showed lack of urgency. "The Council of Financial Regulators has been discussing the medium-term risks to macroeconomic stability of rapid credit growth at a time of historically low interest rates. In this environment, it is important that lending standards are maintained and that loan serviceability buffers are appropriate." Zzzzz. The Bank continues to guide that the February meeting will contain the next policy review, with wages the most critical focus. The next data of note on that front besides monthly jobs numbers is the November 17 report on Q3 wage growth, and really wage development is only going to be relevant as the economy properly opens in Q4 and even more so in Q1.
RBNZ on tap – watching guidance tonight from the RBNZ on top of the assumed 25 basis point rate hike as the market has pulled back a bit on the aggressive positioning in long NZD over the last couple of weeks, if less so on the rate hike expectations. Interesting to see if Orr and company keep strong guidance on intentions to hike, assuming that the NZ economy will hit the ground in a sprint again (the one that caused the RBNZ to rapidly abandon QE and signal rate hikes over the summer) as the vaccine effort continues apace and should mean that the economy is on the other side of covid effects by January 1. Particularly hawkish guidance could see AUDNZD making a final run lower in Q4 before I suspect we see significant mean reversion next year as the RBA will eventually trip over its forward guidance if its economy comes roaring back as elsewhere on the other side of the insanely extended lockdowns.
Table: FX Board of G10 and CNH trend evolution and strength
Oil and gas-linked currencies are ascendant here, no major surprise, while the euro is the weakest of the G10 currencies, perhaps hampered in party by a dovish central bank together with an energy crunch many fear will do significant economic damage (September PPI out today reached 13.4% year-on-year). The energy crunch fears haven't held back sterling in recent days, however, as a BoE Rate hike is nearly fully priced for the February meeting.
Table: FX Board Trend Scoreboard for individual pairs
Note that USDCAD is trying to turn negative for the US dollar after NZDUSD did so two weeks ago and USDNOK a few days ago, while sterling has bounced so hard from its sell-off that it is turning higher against a number of other currencies again, including the JPY.
Upcoming Economic Calendar Highlights (all times GMT)
1230 – Canada Aug. International Merchandise Trade

1345 – US Final Sep. Markit Services PMI

1400 – US Sep. ISM Services

1430 – South Africa SARB Monetary Policy Review

1500 – ECB President Lagarde to speak

1715 – US Fed's Quarles (Voter) to speak

2300 – South Korea Sep. CPI

0100 – New Zealand RBNZ Official Cash Rate
Access both platforms from your single Saxo account.
Disclaimer
The Saxo Bank Group entities each provide execution-only service and access to Analysis permitting a person to view and/or use content available on or via the website. This content is not intended to and does not change or expand on the execution-only service. Such access and use are at all times subject to (i) The Terms of Use; (ii) Full Disclaimer; (iii) The Risk Warning; (iv) the Rules of Engagement and (v) Notices applying to Saxo News & Research and/or its content in addition (where relevant) to the terms governing the use of hyperlinks on the website of a member of the Saxo Bank Group by which access to Saxo News & Research is gained. Such content is therefore provided as no more than information. In particular no advice is intended to be provided or to be relied on as provided nor endorsed by any Saxo Bank Group entity; nor is it to be construed as solicitation or an incentive provided to subscribe for or sell or purchase any financial instrument. All trading or investments you make must be pursuant to your own unprompted and informed self-directed decision. As such no Saxo Bank Group entity will have or be liable for any losses that you may sustain as a result of any investment decision made in reliance on information which is available on Saxo News & Research or as a result of the use of the Saxo News & Research. Orders given and trades effected are deemed intended to be given or effected for the account of the customer with the Saxo Bank Group entity operating in the jurisdiction in which the customer resides and/or with whom the customer opened and maintains his/her trading account. Saxo News & Research does not contain (and should not be construed as containing) financial, investment, tax or trading advice or advice of any sort offered, recommended or endorsed by Saxo Bank Group and should not be construed as a record of our trading prices, or as an offer, incentive or solicitation for the subscription, sale or purchase in any financial instrument. To the extent that any content is construed as investment research, you must note and accept that the content was not intended to and has not been prepared in accordance with legal requirements designed to promote the independence of investment research and as such, would be considered as a marketing communication under relevant laws.
Please read our disclaimers:
- Notification on Non-Independent Investment Research (https://www.home.saxo/legal/niird/notification)
- Full disclaimer (https://www.home.saxo/en-gb/legal/disclaimer/saxo-disclaimer)