FX Breakout Monitor: Dollar higher into trade talks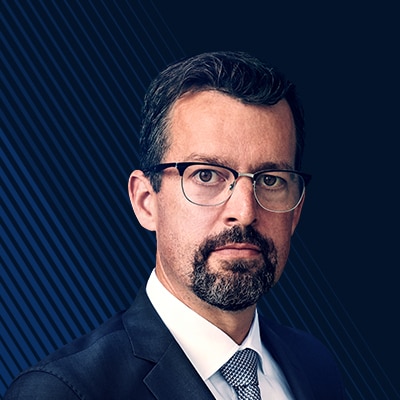 John Hardy
Head of FX Strategy, Saxo Bank Group
Summary: Everything could change in an instant, but the US dollar has tilted back higher for now ahead of whatever Washington and Beijing deliver in the way of trade talk outcomes tomorrow, and with US tariffs hanging in in the balance.
---
For a PDF copy of this edition click here.


The small G10 currencies have all gone over the edge against the US dollar as of this writing, taking some of the focus off JPY crosses as USDJPY has stabilised slightly at low levels toda. We won't know the quality of these breaks until tomorrow brings an update of the state of play in US-China trade relations. There will plenty to look at on Monday, based on tomorrow's market close.
Also today, we saw an interesting test for NOK where the Norges Bank continues to signal that it will hike again in June. This marks a strong divergence with other global central banks, and yet after a brief kneejerk rally, NOK finds itself near its lowest levels for the cycle again – obviously in part driven by the general level of risk aversion afoot here, but it's still an ugly sign for the currency.
Breakout signal tracker


We update the prices for the three signals we are tracking. These positions are really too correlated, but we'll hang in there... note the raised stops for the EURAUD and USDCAD longs to limit some of the downside risk as these positions are too old to hang around with the full risk now that they are threatening higher again.
Today's FX Breakout monitor

Page 1: the USD is pulling higher versus CAD and NZD in addition to AUD today. In general, AUD pairs are threatening to move lower (these will likely react the most strongly to the US-China trade talk news flow.
Page 2: here we note the NOK weakness despite the fairly hawkish message from Norges Bank today. Can that NOKSEK break higher hold? Also observe USDTHB doing its own thing in the USD/EM universe.
Chart: USDCAD

USDCAD pulling through resistance as of this writing, but like all USD/commodity pairs, the incoming news could take things sharply either way over the next 24 hours and more as US trade tariffs are set to go into effect tonight.
REFERENCE: FX Breakout Monitor overview explanations

The following is a left-to-right, column by column explanation of the FX Breakout Monitor tables.

Trend: a measure of whether the currency pair is trending up, down or sideways based on an algorithm that looks for persistent directional price action. A currency can register a breakout before it looks like it is trending if markets are choppy.

ATR: Average True Range or the average daily trading range. Our calculation of this indicator uses a 50-day exponential moving average to smooth development. The shading indicates whether, relative to the prior 1,000 trading days, the current ATR is exceptionally high (deep orange), somewhat elevated (lighter orange), normal (no shading), quiet (light blue) or exceptionally quiet (deeper blue).

High Closes / Low Closes: These columns show the highest and lowest prior 19- and 49-day daily closing levels.

Breakouts: The right-most several columns columns indicate whether a breakout to the upside or downside has unfolded today (coloured "X") or on any of the previous six trading days. This graphic indication offers an easy way to see whether the breakout is the first in a series or is a continuation from a prior break. For the "Today" columns for 19-day and 49-day breakouts, if there is no break, the distance from the current "Quote" to the break level is shown in ATR, and coloured yellow if getting close to registering a breakout.

NOTE: although the Today column may show a breakout in action, the daily close is the key level that is the final arbiter on whether the breakout is registered for subsequent days.
Access both platforms from your single Saxo account.
Disclaimer
The Saxo Bank Group entities each provide execution-only service and access to Analysis permitting a person to view and/or use content available on or via the website. This content is not intended to and does not change or expand on the execution-only service. Such access and use are at all times subject to (i) The Terms of Use; (ii) Full Disclaimer; (iii) The Risk Warning; (iv) the Rules of Engagement and (v) Notices applying to Saxo News & Research and/or its content in addition (where relevant) to the terms governing the use of hyperlinks on the website of a member of the Saxo Bank Group by which access to Saxo News & Research is gained. Such content is therefore provided as no more than information. In particular no advice is intended to be provided or to be relied on as provided nor endorsed by any Saxo Bank Group entity; nor is it to be construed as solicitation or an incentive provided to subscribe for or sell or purchase any financial instrument. All trading or investments you make must be pursuant to your own unprompted and informed self-directed decision. As such no Saxo Bank Group entity will have or be liable for any losses that you may sustain as a result of any investment decision made in reliance on information which is available on Saxo News & Research or as a result of the use of the Saxo News & Research. Orders given and trades effected are deemed intended to be given or effected for the account of the customer with the Saxo Bank Group entity operating in the jurisdiction in which the customer resides and/or with whom the customer opened and maintains his/her trading account. Saxo News & Research does not contain (and should not be construed as containing) financial, investment, tax or trading advice or advice of any sort offered, recommended or endorsed by Saxo Bank Group and should not be construed as a record of our trading prices, or as an offer, incentive or solicitation for the subscription, sale or purchase in any financial instrument. To the extent that any content is construed as investment research, you must note and accept that the content was not intended to and has not been prepared in accordance with legal requirements designed to promote the independence of investment research and as such, would be considered as a marketing communication under relevant laws.
Please read our disclaimers:
- Notification on Non-Independent Investment Research (https://www.home.saxo/legal/niird/notification)
- Full disclaimer (https://www.home.saxo/en-gb/legal/disclaimer/saxo-disclaimer)