Who's right: Elon Musk or Warren Buffett?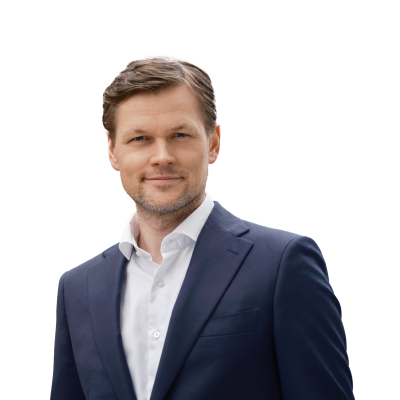 Peter Garnry
Head of Equity Strategy
Berkshire Hathaway's annual general meeting took place over the weekend. The event is a big show with only rare criticism of Warren Buffett and Charlie Munger, but this year, Elon Musk continued his tirades against Wall Street analysts and slammed Warren Buffet's favourite concept of moats. It is a concept that has been uncritically accepted by a swath of investors. The investment research company Morningstar has gone all in and created a Wide Moat Focus Index. But Elon Musk has a less rosy viewpoint: "Saying you like 'moats' is just a nice way of saying you like oligopolies". So who's right?

On the surface, most would dismiss Musk's comment in favour of Warren Buffet. He has one of the best investment track records of all time, so his concept of moats must be the truth. A moat is strategically an advantage of any firm against its competitors. It might come through patents, brands or business models. From a society perspective, a moat equals industry concentration and higher profitability. The shareholders' gains must be the consumers' loss in the long term. There is clear evidence that US income inequality has increased dramatically since the 1930s and since World War II, industry concentration has also sharply increased. The four largest US commercial banks have gone from having a little less than 10% of total bank assets to the top five having 45% of total assets in 2015. The largest companies (Fortune Global 500) take a larger and larger share of world income. Across every single industry the concentration has gone up. Check the links at the bottom of this article.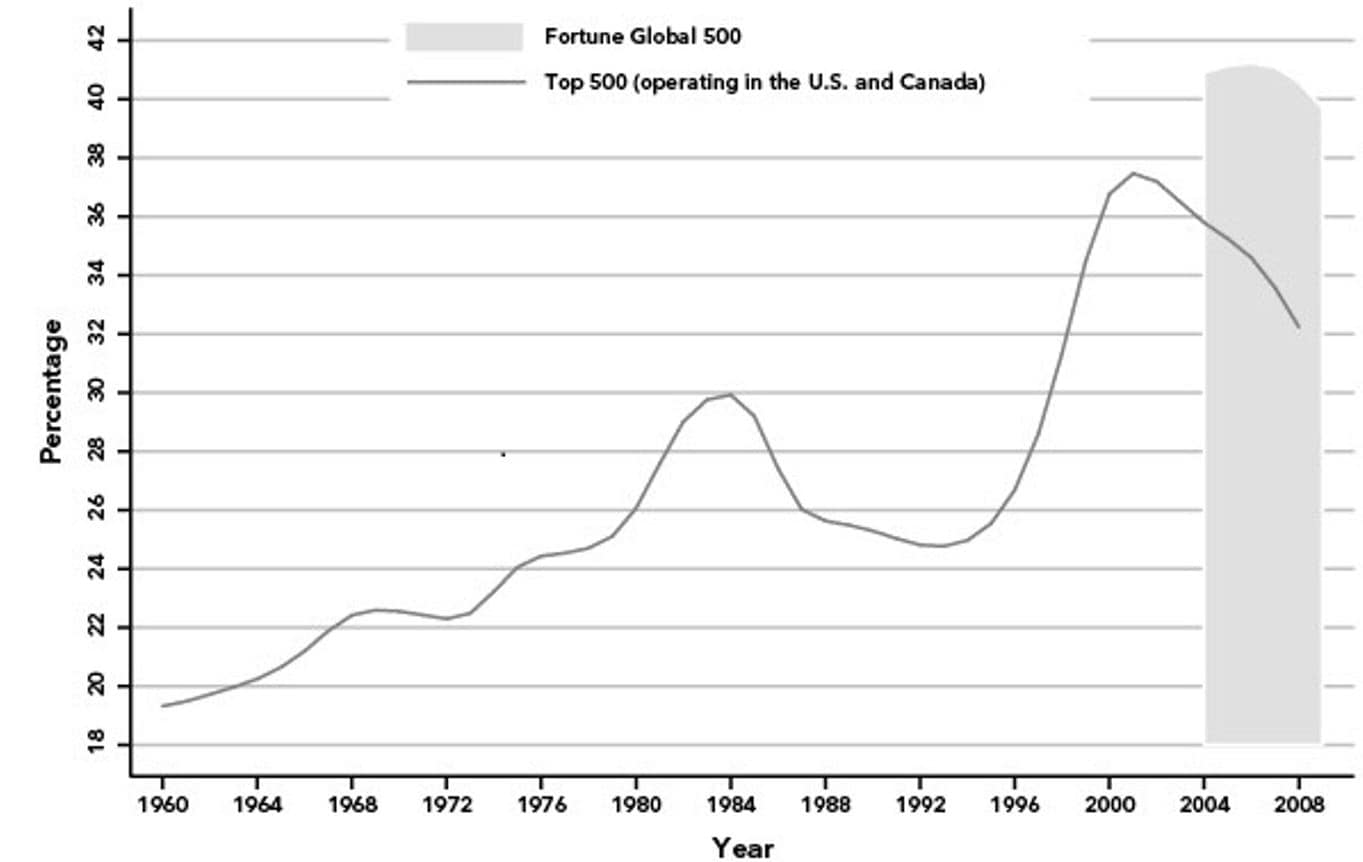 Source: See sources and notes to Chart 4. "Fortune Global 500," Fortune, 2005–2010 (data are for previous fiscal year)

In the past year we have talked a lot to clients about technology monopolies and their negative impact on society. But the truth is that technology concentration is just the tip of the iceberg. It is a disease that has infected the whole of society. Warren Buffett has had a major tailwind since the early 1980s through ever lower financing rates and a massive increase in industry concentration increasing the profitability of Berkshire's subsidiaries and investments. The moat concept is indeed a sugar coating that distracts attention from the real problem. Competition is lower than ever, which inflates profits among corporations and lowers workers' share – something we have also discussed a lot in recent years. Why is it that the candy industry is so concentrated? It is a very simple industry with good margins. Surely the Herfindahl Index should be low and not high.

While Elon Musk is often wrong in his predictions he is certainly on to something here. It is our conviction that regulation of industry concentration is one of the next big themes for markets and the acceleration could begin after the next recession. Regulation of industry concentration will start in technology with the EU Commission taking the lead but it will spread to other industries as well.

Sources on industry concentration
Is Lack of Competition Strangling the U.S. Economy?
Monopoly and Competition in Twenty-First Century Capitalism
Access both platforms from your single Saxo account.
Disclaimer
The Saxo Bank Group entities each provide execution-only service and access to Analysis permitting a person to view and/or use content available on or via the website. This content is not intended to and does not change or expand on the execution-only service. Such access and use are at all times subject to (i) The Terms of Use; (ii) Full Disclaimer; (iii) The Risk Warning; (iv) the Rules of Engagement and (v) Notices applying to Saxo News & Research and/or its content in addition (where relevant) to the terms governing the use of hyperlinks on the website of a member of the Saxo Bank Group by which access to Saxo News & Research is gained. Such content is therefore provided as no more than information. In particular no advice is intended to be provided or to be relied on as provided nor endorsed by any Saxo Bank Group entity; nor is it to be construed as solicitation or an incentive provided to subscribe for or sell or purchase any financial instrument. All trading or investments you make must be pursuant to your own unprompted and informed self-directed decision. As such no Saxo Bank Group entity will have or be liable for any losses that you may sustain as a result of any investment decision made in reliance on information which is available on Saxo News & Research or as a result of the use of the Saxo News & Research. Orders given and trades effected are deemed intended to be given or effected for the account of the customer with the Saxo Bank Group entity operating in the jurisdiction in which the customer resides and/or with whom the customer opened and maintains his/her trading account. Saxo News & Research does not contain (and should not be construed as containing) financial, investment, tax or trading advice or advice of any sort offered, recommended or endorsed by Saxo Bank Group and should not be construed as a record of our trading prices, or as an offer, incentive or solicitation for the subscription, sale or purchase in any financial instrument. To the extent that any content is construed as investment research, you must note and accept that the content was not intended to and has not been prepared in accordance with legal requirements designed to promote the independence of investment research and as such, would be considered as a marketing communication under relevant laws.
Please read our disclaimers:
- Notification on Non-Independent Investment Research (https://www.home.saxo/legal/niird/notification)
- Full disclaimer (https://www.home.saxo/en-gb/legal/disclaimer/saxo-disclaimer)