Volkswagen aspires to become EV leader, tech stocks like pause in rates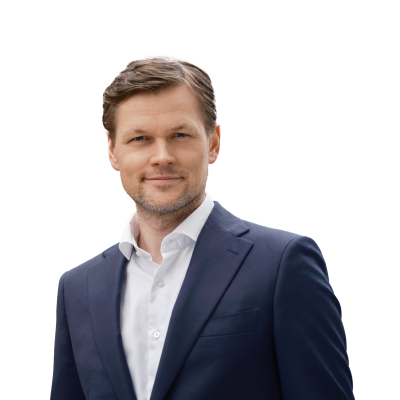 Peter Garnry
Head of Equity Strategy
Summary: In today's equity update we focus on Volkswagen following their recent battery day and today's Q4 earnings release where they have presented ambitious plans for EV sales in 2021 and a target of 50% global market share in 2030. Many analysts are still skeptical and still puts Tesla in the pole position for dominating the industry. We also take a look at bubble stocks and technology stocks as they have staged a recent comeback as interest rates have stopped rising showing that the interest rate sensitivity as a theme is vanishing temporarily.
---
The race to dominate the future of electric vehicles is on with the rise of Chinese EV-makers, Volkswagen's battery day and ambitious long-term targets announced today, and the rapid adoption in Europe with Tesla losing market share.
Volkswagen announced yesterday that it will build six battery factories in Europe by 2030 with a capacity of 240 GWh and invest €400mn in charging infrastructure partnering up with BP. It also aims to cut costs by 50% without showing chemistry or specifics like Tesla recently did. Volkswagen is also switching battery type to prismatic batteries just like Tesla and is taking a larger stake in the Swedish-based battery maker Northvolt showing its aggressive commitment to charge ahead against Tesla.
Today, Volkswagen announced their Q4 and 2020 results showing revenue of €221bn down 12% y/y and adjusted income of €9bn for the year, which is acceptable given a global pandemic. In parallel, Volkswagen is announcing that it targets 1mn EVs sold in 2021 which should make the German carmaker group the world-leader in EVs. Management is also targeting a global market share of 50% across all brands by 2030 in EVS and expects to cut fixed costs by 5% by 2023 through their new platform standardization of the underlying skate (battery etc.) used across EVs. Volkswagen also targets a 6% profit margin by 2023 which is basically the current margin with ICEs being the dominant product, but more importantly above the current consensus. Volkswagen CEO says that key for consumers in the future will be charging speeds and servicing network. One of the paths to faster recharging that Volkswagen is pursuing is solid-state batteries through its stake in QuantumScape which it invested in back in 2012.
The market is reacting positively to yesterday's battery day and today's long-term targets for EVs sending the shares up by 21% over the two trading sessions. Several analysts have argued in the past two days that Tesla still has an advantage of 4-5 years in battery technology and that Tesla will defend its leading position and become the Apple of EVs while Volkswagen will likely become Samsung of EVs. Analysts are betting that cars will not continue to be a commodity and that a new ecosystem will be developed including a bigger role for software.
Our overall take is, that these comparisons of the smartphone industry to the car industry makes no sense as the daily use case, price points etc. are totally different. Cars are much more complex consumer goods and repairment and services are far more costly than your daily smartphone. This means that a broad service and repair network is crucial and something Tesla has lacked in Europe which has cost it market share this year despite a rapidly growing EV market in Europe.
Ultimately, we believe the car industry will continue for a while to be a heavily commoditised industry with low margins. Profits will slowly shift from ICEs to EVs, and then finally on mobility services and entertainment. There is a scope for entertainment content in the future, but the limited time available in cars for most people and the need for still driving reduces the value of this time for entertainment, at least in the short-term. Self-driving car technology could make a difference for unlocking the value in mobility and entertainment, but almost like fusion energy it seems like a future that 'is just around the corner' but never really arrives. It is a really hard problem to solve.
For thing is for sure, 2021 will be a challenging year for Tesla as competition will accelerate in Europe and China, and Tesla will still have to play catch-up on manufacturing capacity. The years ahead will make everyone much wiser on the trajectory and future of EVs.
Interest rate sensitivity has vanished again
Yesterday's session was a clear indication that the interest rate sensitivity that kicked into technology stocks during the rise above 1.2% in US 10-year Treasuries has disappeared again. Technology stocks are slowly climbing back highlighting that it was the rapid change in interest rates that was the real concern. Our view is still that the overall technology sector will do well even with US 10-year yield rising to 2% or 2.5% but that the most expensive pockets of the technology sector will suffer on that higher discount rate on future cash flows.
Access both platforms from your single Saxo account.
Disclaimer
The Saxo Bank Group entities each provide execution-only service and access to Analysis permitting a person to view and/or use content available on or via the website. This content is not intended to and does not change or expand on the execution-only service. Such access and use are at all times subject to (i) The Terms of Use; (ii) Full Disclaimer; (iii) The Risk Warning; (iv) the Rules of Engagement and (v) Notices applying to Saxo News & Research and/or its content in addition (where relevant) to the terms governing the use of hyperlinks on the website of a member of the Saxo Bank Group by which access to Saxo News & Research is gained. Such content is therefore provided as no more than information. In particular no advice is intended to be provided or to be relied on as provided nor endorsed by any Saxo Bank Group entity; nor is it to be construed as solicitation or an incentive provided to subscribe for or sell or purchase any financial instrument. All trading or investments you make must be pursuant to your own unprompted and informed self-directed decision. As such no Saxo Bank Group entity will have or be liable for any losses that you may sustain as a result of any investment decision made in reliance on information which is available on Saxo News & Research or as a result of the use of the Saxo News & Research. Orders given and trades effected are deemed intended to be given or effected for the account of the customer with the Saxo Bank Group entity operating in the jurisdiction in which the customer resides and/or with whom the customer opened and maintains his/her trading account. Saxo News & Research does not contain (and should not be construed as containing) financial, investment, tax or trading advice or advice of any sort offered, recommended or endorsed by Saxo Bank Group and should not be construed as a record of our trading prices, or as an offer, incentive or solicitation for the subscription, sale or purchase in any financial instrument. To the extent that any content is construed as investment research, you must note and accept that the content was not intended to and has not been prepared in accordance with legal requirements designed to promote the independence of investment research and as such, would be considered as a marketing communication under relevant laws.
Please read our disclaimers:
- Notification on Non-Independent Investment Research (https://www.home.saxo/legal/niird/notification)
- Full disclaimer (https://www.home.saxo/en-gb/legal/disclaimer/saxo-disclaimer)