US equities are still attractive but it all comes down to inflation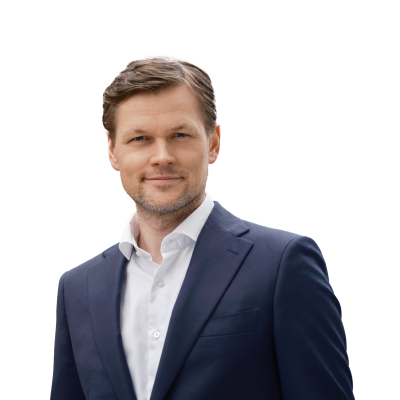 Peter Garnry
Head of Equity Strategy
Summary: In this equity update we take a look at US equities and whether they are still attractive and our conclusion is that the free cash flow yield is still attractive at close to 4% when compared what yield is offered elsewhere. The key assumptions behind continue to buy into US equities are low US interest rates for longer and no inflationary pressure. So we advice investors to closely monitor US interest rates and inflation expectations as that is the key risk to equities over the coming years.
---
Back in May we wrote about how US equities had become extremely overstretched relative to European equities. If we leave the relative attractiveness discussion aside, US equities are in isolation not that expensive as they might look. As of July 2020, the 12-month trailing free cash flow (FCF) to enterprise value yield is 3.9% (the FCF yield on European equities is currently 12.5%) compared to only 0.5% for US 10Y Treasuries. Even if you only assume 0-2% growth in future free cash flows the future expected returns massively favour equities over bonds. The latter still plays a role though as a component to calibrate the portfolio to some desired risk profile.
If we compare the S&P 500 FCF yield against the US 10Y yield, then two things emerge. One, there is clearly two separate periods which we can call the pre-Lehman and post-Lehman periods. Second, equities are probably one of the few options investors have left for meaningful long-term return and especially in potentially inflationary environment. The pre-Lehman period was a period where financials, energy and other capital-intensive industries dominated the equity market. This period sees lower growth in free cash flows and a permanently lower free cash flow yield than the offered yield in US Treasuries.
As chart below shows the S&P 500 outperformed the US 10-year Treasuries, but with worse risk-adjusted statistics (see table below). The S&P 500 managed a 8.6% annualized return during this period compared to 7.1% annualized for the US 10-year Treasuries. Despite natural headwinds from valuation on the expected returns for equities during this period they managed to pull ahead of government bonds mostly due to growth in underlying free cash flow.
The post-Lehman period is interesting for two reasons. One, the technology eco-system (semiconductors, e-commerce, hardware (smartphones etc.), software, cloud etc.) compounded into becoming the most dominant segment in the equity market. Second, central banks have constantly pushed down interest rates despite the temporary period for the Fed in the years 2016-2019. Technology companies have lower capital expenditures requirements relative to revenue growth and the digitalization from a low penetration created a high growth environment for these companies with high operating margins and predictable cash flows.
As the interest rates have come down the valuation multiples on these types of businesses have increased dramatically and with long USD rates getting very close to zero the multiplication effect goes exponentially. On top of this the technology companies have delivered growth in free cash flows beyond the growth rate in the pre-Lehman period and the combination of the two has created a period (post-Lehman) where S&P 500 has delivered annualized return of 11.4% compared to only 5.3% annualized for US 10-year Treasuries. Despite this massive outperformance US equities still look attractive relative to US government bonds but relative to itself measured against the pre-Lehman period. The critical assumption behind this is the Fed will keep interest rates at these very low levels for a very long time. This assumption will come under massive pressure if inflation comes back but given our little understanding of forecasting inflation it will difficult to know when to change the mindset on equities. But our advice to investors is to closely monitor the US 10-year yield and inflation expectations.
Access both platforms from your single Saxo account.
Disclaimer
The Saxo Bank Group entities each provide execution-only service and access to Analysis permitting a person to view and/or use content available on or via the website. This content is not intended to and does not change or expand on the execution-only service. Such access and use are at all times subject to (i) The Terms of Use; (ii) Full Disclaimer; (iii) The Risk Warning; (iv) the Rules of Engagement and (v) Notices applying to Saxo News & Research and/or its content in addition (where relevant) to the terms governing the use of hyperlinks on the website of a member of the Saxo Bank Group by which access to Saxo News & Research is gained. Such content is therefore provided as no more than information. In particular no advice is intended to be provided or to be relied on as provided nor endorsed by any Saxo Bank Group entity; nor is it to be construed as solicitation or an incentive provided to subscribe for or sell or purchase any financial instrument. All trading or investments you make must be pursuant to your own unprompted and informed self-directed decision. As such no Saxo Bank Group entity will have or be liable for any losses that you may sustain as a result of any investment decision made in reliance on information which is available on Saxo News & Research or as a result of the use of the Saxo News & Research. Orders given and trades effected are deemed intended to be given or effected for the account of the customer with the Saxo Bank Group entity operating in the jurisdiction in which the customer resides and/or with whom the customer opened and maintains his/her trading account. Saxo News & Research does not contain (and should not be construed as containing) financial, investment, tax or trading advice or advice of any sort offered, recommended or endorsed by Saxo Bank Group and should not be construed as a record of our trading prices, or as an offer, incentive or solicitation for the subscription, sale or purchase in any financial instrument. To the extent that any content is construed as investment research, you must note and accept that the content was not intended to and has not been prepared in accordance with legal requirements designed to promote the independence of investment research and as such, would be considered as a marketing communication under relevant laws.
Please read our disclaimers:
- Notification on Non-Independent Investment Research (https://www.home.saxo/legal/niird/notification)
- Full disclaimer (https://www.home.saxo/en-gb/legal/disclaimer/saxo-disclaimer)