The big fight is on: Epic Games sues Google and Apple on Fortnite removal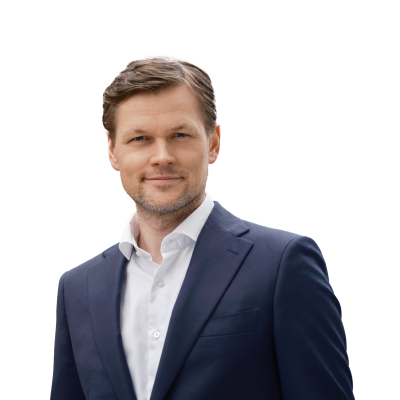 Peter Garnry
Head of Equity Strategy
Summary: Apple and Google have landed in what could become an ugly public relation event as Fortnite gaming developer Epic Games is suing the two companies from abusing their duopoly in app distribution to take a 30% cut of revenue without developers having any other option to choose from. Other companies such as Match Group (developer behind the Tinder app) and Spotify have already publicly pledged their support and Epic Games has orchestrated a smart social media campaign to rally consumers and developers behind their attack on Apple and Google. This has big implications for Apple market value which depends heavily on its future profitability in its Services segment.
---
The recent anti-trust hearings in the US Congress related to the growing market position of US technology turned into another dimension over the past 24 hours with Epic Games suing Apple and Google as two tech giants have removed the game Fortnite from their App Store and Google Play. Epic Games had long wanted to avoid paying the 30% cut for in-app purchases and recently Epic Games launched their own Epic direct payment solution using their own digital token called V-bucks. This circumvents the in-app payment solution on Apple's and Google's app infrastructure. This seems to be a violation of the guidelines on the App Store and Google Play according to this Gizmodo article, but Epic Games is challenging this with the CEO Tim Sweeney calling Apple and Google a duopoly that prevent consumers from getting lower prices and choosing their own payment solution. This opens a new flank in the whole anti-trust debate because consumer welfare loss is central in the interpretation of anti-trust laws.
Developers and companies are joining forces against Apple and Google
Epic Games fight with Apple and Google follows a recent public relations storm for Apple when the creators of a new email client Hey.com was rejected on the App Store if they didn't allow in-app subscription and leaving no ability to update the email app. The negative media story hit just before Apple's important WWDC20 developer conference and Apple ended up giving concessions to Hey.com.
This decisions by Apple and the recent anti-trust hearings in US Congress likely caused Epic Games to smell an opportunity, and both Spotify and Match Group (the company behind the Tinder app) have been out publicly supporting Epic Games' decision. Netflix has also had previous fights with Apple over the App Store, so this campaign by Epic Games could snowball into something Apple and Google cannot control. Epic Games is 40% owned by Tencent and as a result the company has almost unlimited resources to fund the attack. With 350 million users Fortnite is one of the most popular games of all time and the main question for Apple and Google is whether consumers care about big companies' fluffy words about protecting their app store and developing/maintaining costs versus consumers that just want to play games. Epic Games has prepared this for a while and part of the attack is a full-blown social media campaign centered around a video 'Nineteen Eighty-Fortnite - #FreeFortnite' spoofing on Apple's famous advertising clip from 1984 warning computer consumers to fight against IBM which was dominating the industry.
It is Apple's future that is at stake
Apple made $51.7bn in revenue from its Services segment in the last 12 months and Fortnite alone is estimated to generate $30mn in revenue per month. The Services segment is now 22% of overall revenue but 39% of total gross profit due to better margins and has single-handedly been the key driver in Apple's market value as the free cash flow generation from this eco-system is better and more profitable for Apple. Besides Aramco which has a very little float, Apple seems to be on the verge of being the second company hitting $2trn in market value which happens if the stock price gains 1.7% more from yesterday's close.
Bloomberg's story yesterday about that Apple is rumoured to launch a 'Apple One' subscription model in October together with presenting the new iPhone helped boost the stock price as the bundling of all Services into one subscription is seen as a powerful move to get consumers to drop their fragmented online services across movies, music, gaming, storage etc. Apple's shares are down almost 1% in pre-market as investors are likely reading into the fight with Epic Games as something that could lower the profit margin longer term in the Services segment.
Access both platforms from your single Saxo account.
Disclaimer
The Saxo Bank Group entities each provide execution-only service and access to Analysis permitting a person to view and/or use content available on or via the website. This content is not intended to and does not change or expand on the execution-only service. Such access and use are at all times subject to (i) The Terms of Use; (ii) Full Disclaimer; (iii) The Risk Warning; (iv) the Rules of Engagement and (v) Notices applying to Saxo News & Research and/or its content in addition (where relevant) to the terms governing the use of hyperlinks on the website of a member of the Saxo Bank Group by which access to Saxo News & Research is gained. Such content is therefore provided as no more than information. In particular no advice is intended to be provided or to be relied on as provided nor endorsed by any Saxo Bank Group entity; nor is it to be construed as solicitation or an incentive provided to subscribe for or sell or purchase any financial instrument. All trading or investments you make must be pursuant to your own unprompted and informed self-directed decision. As such no Saxo Bank Group entity will have or be liable for any losses that you may sustain as a result of any investment decision made in reliance on information which is available on Saxo News & Research or as a result of the use of the Saxo News & Research. Orders given and trades effected are deemed intended to be given or effected for the account of the customer with the Saxo Bank Group entity operating in the jurisdiction in which the customer resides and/or with whom the customer opened and maintains his/her trading account. Saxo News & Research does not contain (and should not be construed as containing) financial, investment, tax or trading advice or advice of any sort offered, recommended or endorsed by Saxo Bank Group and should not be construed as a record of our trading prices, or as an offer, incentive or solicitation for the subscription, sale or purchase in any financial instrument. To the extent that any content is construed as investment research, you must note and accept that the content was not intended to and has not been prepared in accordance with legal requirements designed to promote the independence of investment research and as such, would be considered as a marketing communication under relevant laws.
Please read our disclaimers:
- Notification on Non-Independent Investment Research (https://www.home.saxo/legal/niird/notification)
- Full disclaimer (https://www.home.saxo/en-gb/legal/disclaimer/saxo-disclaimer)