Saxo Equity World Cup: Mexico pulls ahead despite EM jitters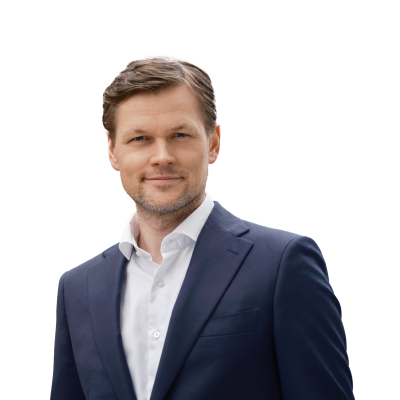 Peter Garnry
Head of Equity Strategy
For a complete list of five-year price charts for all stocks in Saxo's 2018 Equity World Cup, click here.
The 2018 FIFA World Cup has started in Russia with the host solidly beating Saudi Arabia (5-0) in the biggest World Cup opener win in 84 years. Our prediction was for Russia (Gazprom) to win in our equity game. With only day of total returns to decide, it was basically random which stock that would generate the highest return. However, it turned out that the equity market in Saudi Arabia was not open yesterday and as a result, SABIC (representing Saudi Arabia) delivered zero return. Since Gazprom's stock price fell 0.9% in USD terms yesterday, however, SABIC took the three points.

For today's matches it currently looks as though Egypt (CIB) will win over Uruguay (2022 government bond) and Iran (Brent Crude) will win over Morocco (Maroc Telecom). In the last match between Portugal (Galp Energia) and Spain (Banco Santander), the former looks set to win the derby of the Iberian Peninsula.

Given the European Central Bank's statement yesterday indicating that rates will begin normalising from Q2 2019, it is a bit surprising to see Banco Santander lose ground this early. In fact, Banco Santander is the second-worst performer in our equity game, surpassed only by Samsung which lost 5.1% yesterday on no special news.
If we look across the competing countries, Mexico (represented by America Movil) has taken the lead after the first two days which is interesting given the rising uncertainty and underperformance in emerging markets.

With no important news on America Movil, it looks like a technical rebound in the share price following recent sharp declines. If we turn to our global equity factor model we see that America Mobil scores -0.17, making the stock less appealing in the longer term.

As we wrote earlier this week, our global equity factor model favours Danish pharma firm Novo Nordisk, which has the highest model score.
Predictions for Monday and Tuesday

On Monday and Tuesday we have seven more matches; below we go through the matches and how the stocks have performed.

France versus Australia

With little more than one trading session left, it looks like France (LVMH) will take the win over Australia (BHP Billiton) as investors are favouring luxury stocks over miners in the current environment. The Federal Open market Committee's trajectory for US interest rates is having a negative impact on companies with significant debt use on the balance sheet, which has hit BHP Billiton. This theme is likely to continue and could be a drag on miners such as BHP Billiton.

Argentina versus Iceland

The situation in Argentina is getting worse with the Argentinian peso losing 6.6% to the USD yesterday, dragging down the performance of Telecom Argentina. With Marel HF representing Iceland (up over the past two days) it will require a miracle for Argentina (Argentina Telecom) to win this match. While Argentina is a great football nation, the country is weak on macroeconomics and stock market performance.

Peru versus Denmark

This match is going to be close with Peru (Banco de Credito del Peru) up yesterday while Denmark (Novo Nordisk) is down over the past two days measured in USD. With the EUR weakening, it could potentially boost Novo Nordisk's share price; given its highest rating in our global equity factor model, Novo Nordisk might stage a comeback.

Croatia versus Nigeria

Again, a close match with Croatia (INA Industrija) down only 1.4% versus Nigeria (Dangote Cement) down 0.3% over the past two days. As we communicated on our morning call, we are turning structurally negative on emerging markets because of Chinese weakening but also because the Fed's rate policy trajectory is clearly negative for EM and investors are already beginning to reflect that through outflows from the space.

Costa Rica versus Serbia

The equity game's two smallest companies with market caps below €1.5bn. Costa Rica is represented by Florida Ice & Farm – by far the coolest company name in our equity game – and it's share price was down 0.6% yesterday, but Serbia (NIS AD) is down 1.1% so it looks like a close match.

Germany versus Mexico

The two best-performing stocks are already fighting it out in the first match. While Germany is one of the favourites in the real World Cup, anything can happen in our Saxo Equity World Cup. Germany (Adidas) is up 2.2% over the past two days, trailing Mexico (America Movil) which is up 2.8%, so Adidas needs to tighten its shoes and run for it in order to win. With the weakness in emerging markets, there could be more pressure on America Movil over the next couple of trading sessions.

Brazil versus Switzerland

Can samba beat precision clocks as Brazil (Petrobras) meets Switzerland (Nestle)? Both stocks are down the past couple of days despite good tailwinds for Petrobras from high oil prices. On the other hand, Brazil is fighting social unrest and a weakening currency. In our latest morning calls we have asked whether Brazil could be the next domino in EM. Our view is that Brazil could ride out the storm in the short term, and in fact we highlighted a couple of days ago in our monthly equity webinar that Brazilian equities might be a good opportunity short-term.
Access both platforms from your single Saxo account.
Disclaimer
The Saxo Bank Group entities each provide execution-only service and access to Analysis permitting a person to view and/or use content available on or via the website. This content is not intended to and does not change or expand on the execution-only service. Such access and use are at all times subject to (i) The Terms of Use; (ii) Full Disclaimer; (iii) The Risk Warning; (iv) the Rules of Engagement and (v) Notices applying to Saxo News & Research and/or its content in addition (where relevant) to the terms governing the use of hyperlinks on the website of a member of the Saxo Bank Group by which access to Saxo News & Research is gained. Such content is therefore provided as no more than information. In particular no advice is intended to be provided or to be relied on as provided nor endorsed by any Saxo Bank Group entity; nor is it to be construed as solicitation or an incentive provided to subscribe for or sell or purchase any financial instrument. All trading or investments you make must be pursuant to your own unprompted and informed self-directed decision. As such no Saxo Bank Group entity will have or be liable for any losses that you may sustain as a result of any investment decision made in reliance on information which is available on Saxo News & Research or as a result of the use of the Saxo News & Research. Orders given and trades effected are deemed intended to be given or effected for the account of the customer with the Saxo Bank Group entity operating in the jurisdiction in which the customer resides and/or with whom the customer opened and maintains his/her trading account. Saxo News & Research does not contain (and should not be construed as containing) financial, investment, tax or trading advice or advice of any sort offered, recommended or endorsed by Saxo Bank Group and should not be construed as a record of our trading prices, or as an offer, incentive or solicitation for the subscription, sale or purchase in any financial instrument. To the extent that any content is construed as investment research, you must note and accept that the content was not intended to and has not been prepared in accordance with legal requirements designed to promote the independence of investment research and as such, would be considered as a marketing communication under relevant laws.
Please read our disclaimers:
- Notification on Non-Independent Investment Research (https://www.home.saxo/legal/niird/notification)
- Full disclaimer (https://www.home.saxo/en-gb/legal/disclaimer/saxo-disclaimer)