Earnings sunshine, VIX curve backwardation and bleeding Europe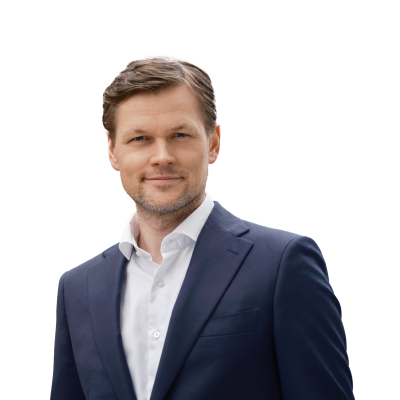 Peter Garnry
Head of Equity Strategy
Summary: Earnings continue to be better than expected and Microsoft's earnings were a relief for investors given the strong result in their cloud business against a weak backdrop from Intel and SAP. We are also getting good earnings from Boeing, GE, and UPS ahead of the US equity market open, but Mastercard is on the other hand disappointing. But rebound in earnings and more optimistic businesses are not enough to offset risk-off sentiment related to the increasing probability of a new dip in economic activity in Europe as countries such as France is considering a new national lockdown to halt the rapid surge in new confirmed Covid-19 cases. We also take a look at the VIX curve backwardation which is recollecting awful memories from earlier this year when markets were tumbling.
---
Earnings releases continue to be strong across the board with 83% earnings beat rate in the US. Ahead of the US equity market open we have got strong earnings from companies such as UPS, GE, and Boeing. Meanwhile the risk-off in global equities has intensified with European leading the declines and the VIX curve firmly back into backwardation suggesting more short-term pain ahead.
Microsoft earnings were a relief and UPS is unable to predict
On Monday we highlighted the importance of this week's earnings with the Trillionaires' Row (Microsoft, Apple, Apple, and Alphabet (Google) are all companies with market value above $1trn) reporting earnings. Last night after the close, Microsoft reported strong revenue and earnings figures blasting estimates and improving S&P 500 quarterly EPS growth q/q to 26%. Microsoft saw strong adoption across of businesses and the cloud segment strongly grew 22% y/y beating estimates and investors could be relieved that the worse than expected cloud business results from Intel and SAP had not impacted Microsoft. It should be said though that the Intelligent Cloud segment experienced negative growth q/q (see slide below from Microsoft's earnings presentation) Tomorrow after the US market close, we will get earnings from Apple, Amazon, Alphabet and Facebook which will represent a big part of the US equity market and settle the Q3 earnings season.
Among earnings in US pre-market session Boeing is the most dramatic. The company delivers Q3 revenue at $14.1bn down 29% y/y and better than the estimated $13.8bn, but the company says it will cut the workforce to adjust to a 'new reality' which is that of lower demand for commercial airplanes in the foreseeable future as IATA does not see commercial aviation returning to passenger traffic numbers from pre-Covid-19 levels until 2024-2025. On the positive side of Boeing's earnings, the cash burn has stopped for now, but the Covid-19 and 737 MAX scandal has reduced revenue by 40% in two years and the company is looking into a FY21 reality of net debt of $31bn with around $8bn estimated EBITDA to support that debt. It is manageable but a leverage factor at the high-end suggesting Boeing will have to reduce R&D and other operating expenses to focus on shoring up its balance sheet. An alternative would be to tab into the equity to reduce the balance sheet leverage. With the current numbers, Bloomberg's default risk model has Boeing's 1-year default probability at 4.6%. The 5-year CDS market is pricing the debt at 253 basis points which is high but lower than would Bloomberg's default risk would suggest.
Other earnings stories today are good earnings from UPS that are still benefitting from the transition to e-commerce and more packages that need to be delivered, but the logistics company is not willing to commit to any outlook as the company still finds the future too unpredictable. MasterCard disappoints with Q3 revenue down 15% y/y and cross-border volumes down 36% y/y compressing earnings which are coming slightly below estimates.
The backwardation game in VIX and bleeding in Europe continues
Global equities are in risk-off mode driven by rapidly rising Covid-19 cases in the US and Europe suggesting a violent second wave as winter is approaching. In Europe, several countries are close to maximum intensive care unit capacity and France is considering a new national lockdown for one month starting on Friday. Germany is tightening its mobility restrictions and overall, it increases the risk of another dip in the European economy. As a result, STOXX 50 futures are down 3.4% today and down 13% from its local closing high on 21 July. The index is breaking below the level where the May breakout to the upside happened and thus the market is opening up for declines down to around the 2,800 level suggesting around 5-6% more downside in European equities in an extended risk-off scenario.
On top of this, the lack of breakthrough on a US fiscal deal ahead of the US election on Tuesday is also adding to the weaker sentiment. The worst-case scenario is no fiscal stimulus and then a potential victory to Biden which could create a fiscal impulse gap for months just when the US economy needs the most help to sustain the rebound trajectory. The contested election result and a Biden victory without the Senate control are also outcomes that are lurking on the horizon. Adding it all up the volatility market is forcefully returning to backwardation (that is downward sloping VIX futures). The difference between the current 2nd and 1st VIX futures contract is around -13% which reflect heightened uncertainty and normally negative return expectations for equities.
In general, it has been a good year for volatility with the iPath S&P 500 Dynamic ETN up 113% this year as of yesterday's close. This ETN is dynamically long VIX futures and rolls the positions as the VIX futures expire, and hence the ETN benefits from higher volatility.
Access both platforms from your single Saxo account.
Disclaimer
The Saxo Bank Group entities each provide execution-only service and access to Analysis permitting a person to view and/or use content available on or via the website. This content is not intended to and does not change or expand on the execution-only service. Such access and use are at all times subject to (i) The Terms of Use; (ii) Full Disclaimer; (iii) The Risk Warning; (iv) the Rules of Engagement and (v) Notices applying to Saxo News & Research and/or its content in addition (where relevant) to the terms governing the use of hyperlinks on the website of a member of the Saxo Bank Group by which access to Saxo News & Research is gained. Such content is therefore provided as no more than information. In particular no advice is intended to be provided or to be relied on as provided nor endorsed by any Saxo Bank Group entity; nor is it to be construed as solicitation or an incentive provided to subscribe for or sell or purchase any financial instrument. All trading or investments you make must be pursuant to your own unprompted and informed self-directed decision. As such no Saxo Bank Group entity will have or be liable for any losses that you may sustain as a result of any investment decision made in reliance on information which is available on Saxo News & Research or as a result of the use of the Saxo News & Research. Orders given and trades effected are deemed intended to be given or effected for the account of the customer with the Saxo Bank Group entity operating in the jurisdiction in which the customer resides and/or with whom the customer opened and maintains his/her trading account. Saxo News & Research does not contain (and should not be construed as containing) financial, investment, tax or trading advice or advice of any sort offered, recommended or endorsed by Saxo Bank Group and should not be construed as a record of our trading prices, or as an offer, incentive or solicitation for the subscription, sale or purchase in any financial instrument. To the extent that any content is construed as investment research, you must note and accept that the content was not intended to and has not been prepared in accordance with legal requirements designed to promote the independence of investment research and as such, would be considered as a marketing communication under relevant laws.
Please read our disclaimers:
- Notification on Non-Independent Investment Research (https://www.home.saxo/legal/niird/notification)
- Full disclaimer (https://www.home.saxo/en-gb/legal/disclaimer/saxo-disclaimer)