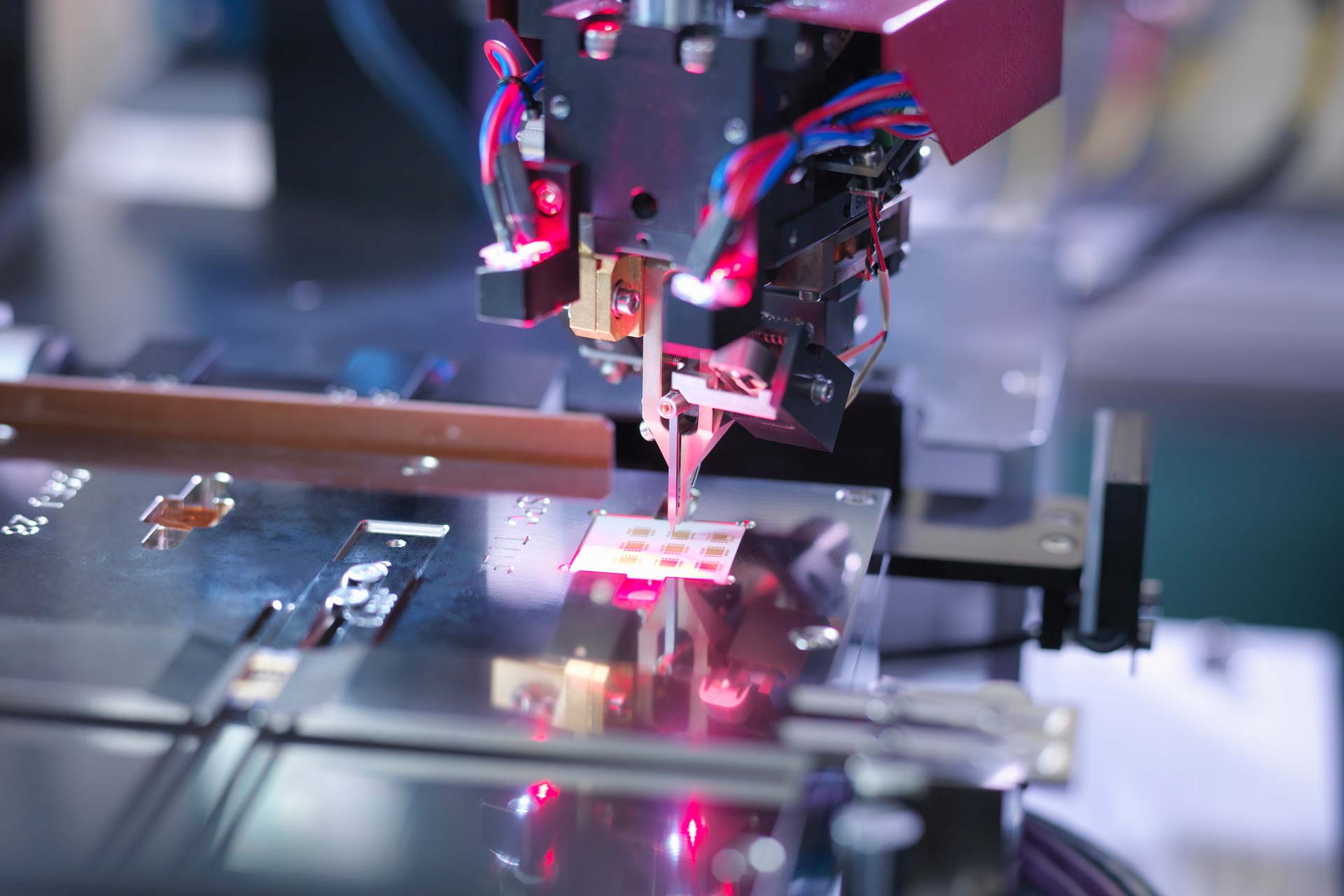 Are you ready for a Cold War in tech?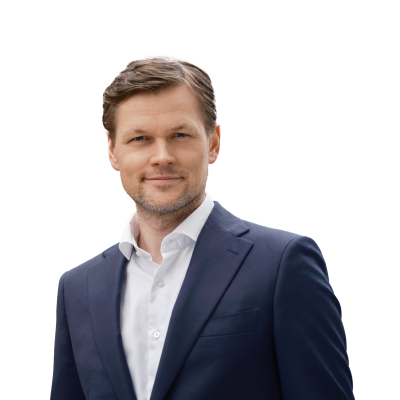 Peter Garnry
Head of Equity Strategy
Summary: The US-China trade war shows no signs of cooling off after Washington's latest broadside against Chinese technology giant Huawei.
---
Huawei has been at the centre of the current US-China trade friction with the December arrest of
Huawei CFO Meng Wanzhou
and the US government's advising strategic partners to ban Huawei 5G equipment due to security concerns. Last week, US president Donald Trump made an executive order committing the US to a national emergency on information security that saw the Department of Commerce add Huawei and 70 affiliates to a list of national security threats.
Google responded today, freezing Huawei smartphones' access to certain Google apps. Existing users will receive security fixes and access to some apps, Huawei users may be excluded entirely when the new Android operating system is rolled out later this year. In addition, Qualcomm, Xilinx and Broadcom will also stop supplying Huawei with hardware, hampering Huawei's ability to deploy 5G internationally. This is effectively the starting signal of a technology Cold War. The Chinese government has still not retaliated for the actions against Huawei, but we expect its response to be proportional.
Global supply chain under attack


What we are witnessing is a potential reconfiguration of global trade as it has stood since World War II. The World Trade Organization has been put under pressure by Trump's threatening a US withdrawal unless WTO terms are changed; Washington also blocked judicial appointments at the WTO's appellate body.
The upcoming G20 meeting in Osaka had a specific agenda regarding WTO and global trade but with the US-China trade war escalating, the focus is now entirely on the rumoured meeting between Trump and Chinese president Xi Jinping. CPB's estimate on world trade volume is down 3.5% since October 2018, with this marking the largest decline since 2008 as global trade slows down on worsening economic activity as well as friction from tariffs.
US companies with significant revenue exposure to Greater China (both the mainland and Hong Kong) are the ones facing the most downside risk from any further escalation of the trade war. In the very short term, Apple is a likely candidate for direct retaliation from Beijing due to the US government's Huawei ban. Apple gets around 20% of its revenue ($52 billion in FY'18) from Greater China and thus has the most nominal revenue exposure of any US company.
The table below shows the 33 companies with the largest revenue exposure to Greater China. Major corporate brands that are most likely to be exposed are highlighted in orange.
Aside from the direct downside risks for US companies with exposure to China, certain industries such as semiconductors, automobiles, shipping, steel, chemicals, aerospace, electronics and textiles are the most vulnerable to disruptions of the global supply chain. Investors should begin thinking about how sensitive their portfolios are to global supply chain-exposed shocks.
Rare earth minerals


Outside of the direct US-China technology conflict, China holds a "nuclear option" against the US as it controls 85% of the global rare earths industry. Rare earth minerals are critical to electronics (rechargeable batteries, smartphones, catalytic converters, magnets, fluorescent lighting, et cetera) and
critical defense
(night-vision goggles, precision-guided weapons, GPS equipment, and similar).
By controlling 85% of global production China could cause severe disruptions to the US economy and military by restricting access to rare earth minerals. Maybe friction is already happening under the surface as Australia-based rare earth miner Lynas
announced today
a joint venture with US-based rare earth miners to build a processing plant the US. This is a sign that the US is already acting to secure supply of rare earth minerals in a worse-case scenario.
Lynas is the biggest privately-owned rare-earth miner controlling around 10% of the global market. We made an
investment recommendation
on Lynas back in September 2018 and
updated
it in March as Wesfarmers announced an acquisition bid for Lynas.
Will the CNH be allowed to go?


Another potential lever for China is its currency. Weakening the CNH against the dollar could offset weakness coming from US tariffs. Indeed, the USDCNH has moved significantly closer to the 7.0000 level long assumed to be the upper limit of Beijing's tolerance due to the signaling value related to currency manipulation. Given the additional tariffs levied by the US, USDCNH should most likely trade above 7.0000 and if this happens it will be a game-changer for financial markets. Equities would likely tumble and the JPY would see significant gains.
Beyond CNH, the South Korean won is also weakening in a signal that the Chinese rebound is not as strong as was commonly assumed just a few months ago. Negative surprises related to Chinese economic weakness will mean more stimulus to offset the impact from US tariffs. The portfolio risk of an overweight exposure to equities is too high, and investors should begin preparing for big shifts in the market. Since 2008, we have seen such market shifts become more rapid and short-term, making options ideal for hedging.

Emerging market equities scream 'sell!'

Emerging markets have declined almost 10% in just four weeks and we expect this trend to grow much worse given the current trajectory of the US-China trade headlines. Our tactical asset allocation view is to be underweight emerging markets. It also seems that the market is the least complacent on direct and indirect exposures to China, so the best way to express negative views on trade is via emerging market equities, KRW, JPY, oil, Australian equities and bunds.

Access both platforms from your single Saxo account.
Disclaimer
The Saxo Bank Group entities each provide execution-only service and access to Analysis permitting a person to view and/or use content available on or via the website. This content is not intended to and does not change or expand on the execution-only service. Such access and use are at all times subject to (i) The Terms of Use; (ii) Full Disclaimer; (iii) The Risk Warning; (iv) the Rules of Engagement and (v) Notices applying to Saxo News & Research and/or its content in addition (where relevant) to the terms governing the use of hyperlinks on the website of a member of the Saxo Bank Group by which access to Saxo News & Research is gained. Such content is therefore provided as no more than information. In particular no advice is intended to be provided or to be relied on as provided nor endorsed by any Saxo Bank Group entity; nor is it to be construed as solicitation or an incentive provided to subscribe for or sell or purchase any financial instrument. All trading or investments you make must be pursuant to your own unprompted and informed self-directed decision. As such no Saxo Bank Group entity will have or be liable for any losses that you may sustain as a result of any investment decision made in reliance on information which is available on Saxo News & Research or as a result of the use of the Saxo News & Research. Orders given and trades effected are deemed intended to be given or effected for the account of the customer with the Saxo Bank Group entity operating in the jurisdiction in which the customer resides and/or with whom the customer opened and maintains his/her trading account. Saxo News & Research does not contain (and should not be construed as containing) financial, investment, tax or trading advice or advice of any sort offered, recommended or endorsed by Saxo Bank Group and should not be construed as a record of our trading prices, or as an offer, incentive or solicitation for the subscription, sale or purchase in any financial instrument. To the extent that any content is construed as investment research, you must note and accept that the content was not intended to and has not been prepared in accordance with legal requirements designed to promote the independence of investment research and as such, would be considered as a marketing communication under relevant laws.
Please read our disclaimers:
- Notification on Non-Independent Investment Research (https://www.home.saxo/legal/niird/notification)
- Full disclaimer (https://www.home.saxo/en-gb/legal/disclaimer/saxo-disclaimer)