AeroFarms goes public starting a new era of vertical farming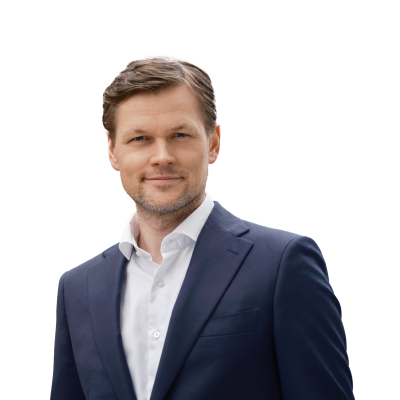 Peter Garnry
Head of Equity Strategy
Summary: AeroFarms was founded in 2004 and is thus one of the pioneers in vertical farming using layered production facilities of vegetables using artificial lighting. AppHarvest which is an indoor farming company listed earlier this year and has had troubles scaling up production causing investors to dump the shares. While the potential is huge for the industry many bumps likely lie ahead and the pressure will be enormous on AeroFarms to deliver on this growth path. We take a look at the industry, its outlook, and the key risks investors should be aware of.
---
Update as of 23 August 2021. A press release was published on Friday announcing that the special meeting between Spring Valley Acquisition Corp and AeroFarms has been postponed until the 30 August 2021 at 10:00 Eastern Time. The postponement is intended to permit more time to satisfy the closing conditions.
----------------------------------
Today a special meeting will be held between Spring Valley Acquisition Corp. (SPAC vehicle) and AeroFarms finalising an agreement back in March to merge the companies and bring the first vertical farming company to public markets. This is a key milestone for the industry and follow listings of AppHarvest and Village Farms International that are indoor farming companies. The term controlled environment agriculture (CEA) is also used by the industry.
What is vertical farming?
Indoor farming, also called greenhouses, works by growing plants indoor but using sunlight and stacking everything in one horizontal plane. Vertical farms use LED lighting as synthetic light can thus layer plants vertically and thus take up less space and gives opportunity to have vertical farms closer to urban areas reducing transportation time. Vertical farming also has the benefit of recycling water, clean rooms reducing pesticides and herbicides to an absolute minimum, and increase the yield due to optimizing light exposure.
Recent years of more extreme weather due to climate change have also shown that food disruptions will likely increase across many types of food from coffee, wheat, wine, and cocoa. Vertical farming has the potential to reduce the negative effects on food from climate change and also shorten the distance between food production and the urban population and thereby reducing carbon emissions related to transportation.
Can AeroFarms avoid AppHarvest's stumble?
There was a lot of excitement in the industry when AppHarvest listed through a SPAC merger, but the lofty expectations have since come down as the company has reduced its outlook for production facilities and run into labor and productivity issues in scaling up production. The shares are down 83% from the peak in February. As a result of these developments there will be a lot of pressure on AeroFarms to deliver good results and with the company founded in 2004 many will ask whether this is in fact a technology that can be profitable.
The table below shows the current publicly listed companies within vertical and indoor farming. This emerging industry is still small, although you have giant greenhouse companies in the Netherlands and Spain, but these newer indoor farming companies have much more research and development angle to how they grow plants and crops. This article goes through some good details on AppHarvest and AeroFarms.
As the table above also shows, Village Farms International is getting close to profitability. Analysts expect EBITDA to reach $33.8mn over the next 12 months reaching an EBITDA margin of around 10%. Village Farms delivered $213mn in revenue in the past 12 months and is expected to grow to $352mn in FY22.
The big potential of vertical farming
In August 2020, an interesting paper with the title Wheat yield potential in controlled-environment vertical farms was released describing the physics and economics of a 10-layer indoor facility producing wheat. Under different assumptions the scientists could existing crops models for wheat and see what the yield and output would be. Their findings show the yield of producing wheat in this facility would lead to a 220-600 times increase in yield using less water, using less land, greatly reduce pesticides and herbicides. The controlled environment could theoretically lead to five harvests per year compared to one harvest in the current outdoor environment. However, the current LED technology in terms of costs make it impossible to compete at current market prices for wheat. But it is a peek into the future and what can maybe be possible. If LED lighting technology improves further or gets improved by technologies such as quantum dots or laser diodes, or prices on wheat increases dramatically due to supply disruptions from the weather changing, then maybe the future is stacked layers of wheat in buildings.
Risks to indoor farming
The key risks for the industry is if LED lighting technology slows down in efficiency which is key to roll down the cost curve. Higher energy prices are also a key risk as they are important for the overall cost of producing plants and crops in indoor facilities. The industry is dependent on capital to build physical facilities so higher interest rates lower the future profitability of indoor farming and thus we expect a rather high interest rate sensitivity, also because valuations in the industry are high, which is another risk to investors.
Access both platforms from your single Saxo account.
Disclaimer
The Saxo Bank Group entities each provide execution-only service and access to Analysis permitting a person to view and/or use content available on or via the website. This content is not intended to and does not change or expand on the execution-only service. Such access and use are at all times subject to (i) The Terms of Use; (ii) Full Disclaimer; (iii) The Risk Warning; (iv) the Rules of Engagement and (v) Notices applying to Saxo News & Research and/or its content in addition (where relevant) to the terms governing the use of hyperlinks on the website of a member of the Saxo Bank Group by which access to Saxo News & Research is gained. Such content is therefore provided as no more than information. In particular no advice is intended to be provided or to be relied on as provided nor endorsed by any Saxo Bank Group entity; nor is it to be construed as solicitation or an incentive provided to subscribe for or sell or purchase any financial instrument. All trading or investments you make must be pursuant to your own unprompted and informed self-directed decision. As such no Saxo Bank Group entity will have or be liable for any losses that you may sustain as a result of any investment decision made in reliance on information which is available on Saxo News & Research or as a result of the use of the Saxo News & Research. Orders given and trades effected are deemed intended to be given or effected for the account of the customer with the Saxo Bank Group entity operating in the jurisdiction in which the customer resides and/or with whom the customer opened and maintains his/her trading account. Saxo News & Research does not contain (and should not be construed as containing) financial, investment, tax or trading advice or advice of any sort offered, recommended or endorsed by Saxo Bank Group and should not be construed as a record of our trading prices, or as an offer, incentive or solicitation for the subscription, sale or purchase in any financial instrument. To the extent that any content is construed as investment research, you must note and accept that the content was not intended to and has not been prepared in accordance with legal requirements designed to promote the independence of investment research and as such, would be considered as a marketing communication under relevant laws.
Please read our disclaimers:
- Notification on Non-Independent Investment Research (https://www.home.saxo/legal/niird/notification)
- Full disclaimer (https://www.home.saxo/en-gb/legal/disclaimer/saxo-disclaimer)