Bitcoin, Ethereum and more

Gain exposure to cryptocurrencies and blockchain with SaxoTrade Bitcoin and EtherInvest in blockchain
Trade Bitcoin and Ether through ETNs
Through our Classic account, we offer you access to two Exchange Traded Notes (ETNs) that track the movement of Bitcoin and Ethereum against the USD (BTC/USD and ETH/USD).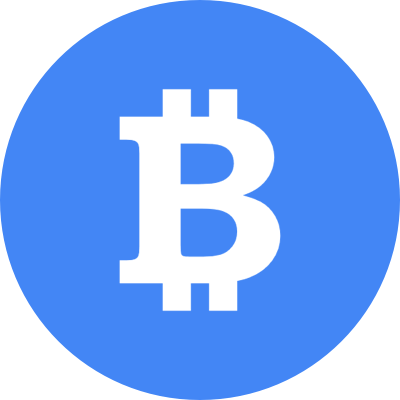 Bitcoin Tracker One
Listed on Nasdaq OMX Stockholm.
Traded in EUR and SEK
Buy Now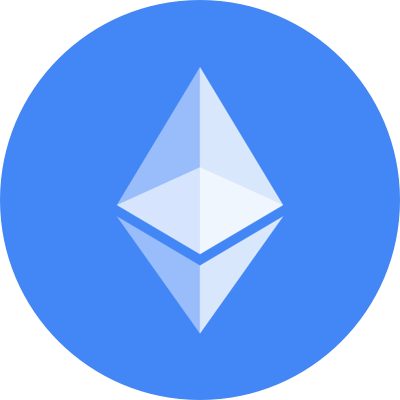 Ethereum Tracker One
Listed on Nasdaq OMX Stockholm.
Traded in EUR and SEK
Buy Now
Compared to buying and selling actual coins on cryptocurrency exchanges, ETNs offer a number of advantages to investors:
Simplicity
You can buy and sell ETNs just like stocks, without needing to own the physical cryptocurrency or open an exchange account.
No leverage
The ETNs own the underlying physical coins and aren't traded on leverage, which would amplify your risk.
Smaller trade size
One Bitcoin ETN share provides exposure to approximately 1/20th of a Bitcoin, while one Ether ETN share provides exposure to approximately 1/10th of Ether.
Best-in-class custodian
The ETN trackers use Xapo – a tier 1 custodian – to hold the cryptocurrencies.
Even though ETNs offer a number of benefits, you should also be aware of a potential counterparty risk, as the products are listed by a third-party provider - XBT Provider AB - who holds the underlying coins.
Trade Now
---
The risks of cryptocurrencies
Bitcoin and Ethereum surged in value by more than 1,000% and 6,000% respectively in 2017. However, compared to traditional asset classes, cryptocurrencies are high-risk instruments. Understand the risks before you invest:

Extreme volatility
Over a 24-hour period in late November 2017, Bitcoin rallied to an all-time high of nearly $11,500 before falling 20% to around $9,000. It only touched $2,000 for the first time earlier in 2017.

Security
Crypto markets are still largely unregulated, making them more prone to market manipulation, and hackers have also managed to gain unauthorised access to digital wallets and cryptocurrency exchanges. Potential flaws in cryptocurrency code could also lead to an instant price crash.

Low liquidity
The majority of Bitcoins are held by relatively few investors, and many platforms and exchanges trade cryptocurrencies on their own books. In a sales rush, liquidity issues could leave investors sidelined with rapidly falling prices.

Potential bubble
The parabolic price increase of cryptocurrencies is largely driven by speculation rather than by intrinsic value. This raises concerns among analysts that it's a bubble waiting to burst.
Invest in blockchain
Blockchain is the technology underpinning cryptocurrencies. However, its application can be far broader, potentially benefitting industries from banking and insurances to gaming and e-commerce. Buying shares in companies that develop or invest in blockchain can be an attractive alternative to trading digital currencies. Here are 10 examples of businesses that can give you exposure to the blockchain space:
IBM Co. – IBM:xnys
US multinational technology company that's developed its own IBM Blockchain platform and started to offer blockchain as a service. Blockchain is a small fraction of IBM's revenue.
Overstock.com Inc. – OSTK:xnas
Online retailer headquartered in Midvale, Utah. Accepts Bitcoin and owns Medici Ventures, its blockchain subsidiary. Blockchain is still a small fraction of its revenue.
Square Inc. – SQ:xnys
San Francisco-based financial services and mobile payment company. Exploring cryptocurrencies to be bought and sold through its payment products, with Bitcoin already supported. Its exposure to cryptocurrencies and blockchain is currently very small.
Cboe Options Exchange – CBOE:xnys
Largest Options exchange in the US, and the first to offer Bitcoin Futures. It plans to launch Futures on Ethereum and other cryptos in 2018. Increased adoption of cryptocurrencies will add positively to Cboe's financial results, although exposure is still very low.
BTL Group Ltd. – BTL:xtsx
BTL has created an enterprise-grade private blockchain development platform called Interbit. Already working with global organisations in financial services, energy, registry and gaming. The company had little revenue in the past 12 months and a net income loss of CAD 4.2m.
Global Blockchain Technologies Corp. – BLOC:xtxs
Canadian investment company that seeks returns from investing in blockchain technology and cryptocurrencies. No revenue posted in the past 12 months.
MGT Capital Investments – MGTI: xnys
John McAfee-led, US-based crypto mining company working in collaboration with Chinese miner Bitmain Technologies Limited. Limited revenue at this stage, with $1.5m posted in the past 12 months.
Bitcoin Group SE – ADE:xetr
German holding company with focus on blockchain and cryptocurrencies. Bitcoin Group SE also holds 100% of Bitcoin Deutschland AG, Germany's only registered Bitcoin exchange. Very limited revenue of €1.1m in 2016.
Digital X Ltd. – DCC:xasx
DigitalX is a blockchain technology company based in Perth and New York, providing ICO advisory services, blockchain consulting services and blockchain-related software development. No revenue in the last 12 months.
Riot Blockchain Inc. – RIOT:xnas
Riot Blockchain intends to gain exposure to the blockchain ecosystem through targeted investments in the sector. Also launched own Bitcoin mining operation in 2017. Very limited revenue of $0.1m in the past 12 months.
NVIDIA Inc. – NVDA:xnas
American tech company based in Santa Clara. Designs GPUs for cryptocurrency mining, gaming, and professional markets, as well as systems on chip units (SoCs) for mobile computing and automotive market. Part of S&P500 and NASDAQ100
Advanced Micro Devices Inc. - AMD:xnas
American multinational semiconductor company based in Santa Clara. Develops computer processors and related technologies that are integral to mining cryptocurrencies. Component of S&P500.
Opening an account is easy
Trade
Trade Bitcoin, Ethereum, FX, CFDs, Stocks and Bonds at leading prices.
Trade
Trade Bitcoin, Ethereum, FX, CFDs, Stocks and Bonds at leading prices.
Trade
Trade Bitcoin, Ethereum, FX, CFDs, Stocks and Bonds at leading prices.
Awards and Recognitions

Saxo has been consistently winning the industry's highest accolades for financial technology, products and services

See all Awards
---
Disclaimer
None of the above information constitutes an offer (or solicitation of an offer) to buy or sell any currency, product or financial instrument, to make any investment, or to participate in any particular trading strategy. This material is produced for marketing and/or informational purposes only. Saxo Capital Markets Ltd (hereinafter: SCML), its parent company Saxo Bank A/S (hereinafter: Bank), any subsidiaries of the Bank (hereinafter: Saxo Group) and any affiliates whether acting directly through SCML or through branch offices of the Saxo Group make no representation or warranty, and assume no liability, for the accuracy or completeness of the information provided herein specifically in relation to cryptocurrencies and blockchain.
The information and commentaries are not intended to be and do not constitute financial, investment or trading advice or advice of any sort offered, recommended or endorsed by SCML.
In providing this material in relation to cryptocurrencies and blockchain, SCML has not taken into account any particular recipient's investment objectives, special investment goals, financial situation and specific needs and demands. Nothing herein is intended as a recommendation for any recipient to invest or divest in a particular manner and SCML assumes no liability for any recipient sustaining a loss from trading in accordance with a perceived recommendation.
All investments entail a risk and may result in both profits and losses. In particular investments in leveraged products, such as but not limited to foreign exchange, derivatives and commodities can be very speculative and profits and losses may fluctuate both violently and rapidly. Speculative trading is not suitable for all investors and all recipients should carefully consider their financial situation and consult financial advisor(s) in order to understand the risks involved and ensure the suitability of their situation prior to making any investment, divestment or entering into any transaction. Any mentioning herein, if any, of any risk may not be, and should not be considered to be, neither a comprehensive disclosure or risks nor a comprehensive description such risks. Any expression of opinion may be personal to the author and may not reflect the opinion of SCML, Saxo Bank or any entity of the Saxo Group. All expressions of opinion are subject to change without notice (neither prior nor subsequent).
This disclaimer is subject to SCML's Full Disclaimer available at https://www.home.saxo/en-gb/legal/disclaimer/saxo-disclaimer.