CASH FUNDING & WITHDRAWALS
How to fund with a debit card
Please note that clients must send a bank transfer the first time they fund their account. Once funded, the debit card functionality will be activated.
Please note that we will not allow third party transfers and each client can use a maximum of 3 cards. There will be a limit of USD 100,000 per transaction and maximum 30-day running sum limit of USD 160,000.
To fund with a debit/credit card on the platform the client needs to go to Account > Deposit and Transfer > Credit / Debit Card Deposit as shown below:
SaxoTraderGO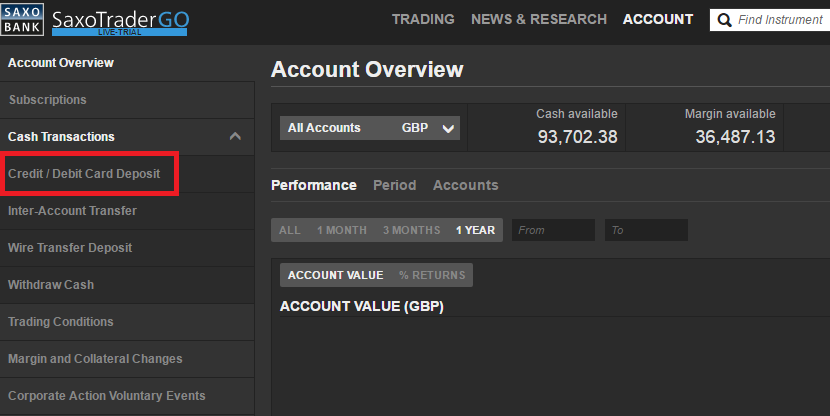 SaxoTraderPro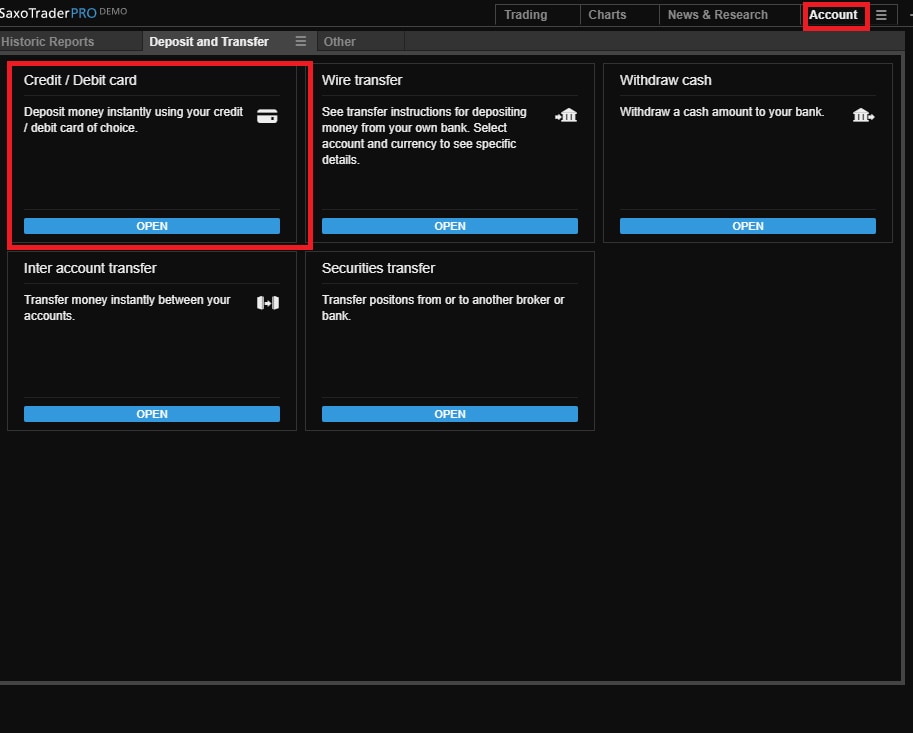 How to fund with a bank transfer
To fund the account in GBP, instructions to the bank should be as follows:
Currency:



GBP (Pound Sterling). Please find instructions to fund your account in other currencies here.

Payee:
Saxo Capital Markets UK Ltd
Bank details:

Citibank London, UK
UK Swift ID CITIGB2LXXX
Sort Code: 18-50-08
Account number: 13005828
IBAN GB62CITI18500813005828

Ref:
[Client ID]
It may take a few days for your bank to process the transfer. Please ensure the funds originate from an account in the client's name, otherwise the payment will be rejected.
Funding instructions are the same for Investment Wrapper accounts, ISAs and normal trading accounts.


How to withdraw funds
Please complete the fund withdrawal form and send to Treasury.
Alternatively, the client can use the cash withdrawal tool on the platform by going to Account > Withdraw Cash as shown below:
SaxoTraderGO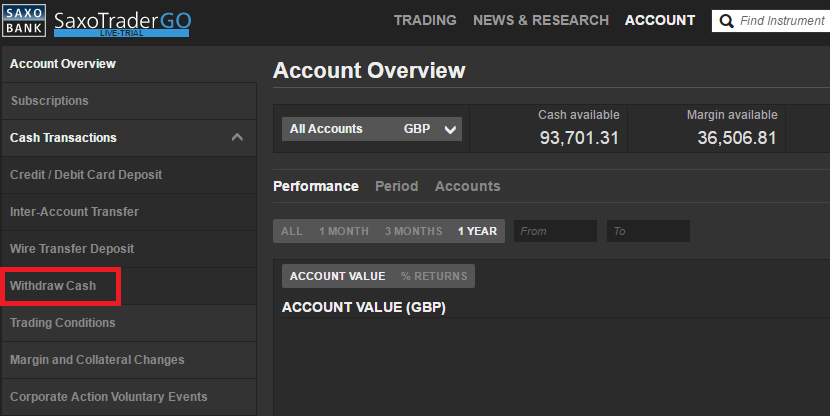 SaxoTraderPro