Macro Dragon WK # 31: The Fed, China Tech [DIDI -42%, Tencent -12% but Weibo +44%!], Earnings from TSLA, AMZN, FB, MSFT plus Robinhood IPO [HOOD]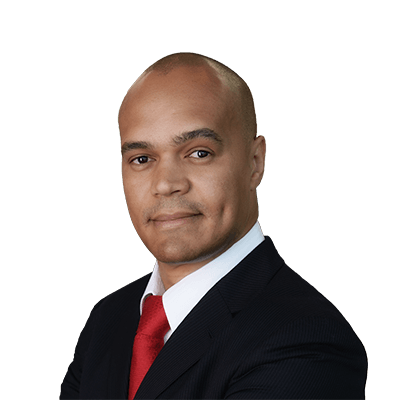 Kay Van-Petersen
Global Macro Strategist
Summary: Macro Dragon = Cross-Asset Quasi-Daily Views that could cover anything from tactical positioning, to long-term thematic investments, key events & inflection points in the markets, all with the objective of consistent wealth creation overtime.

---
(These are solely the views & opinions of KVP, & do not constitute any trade or investment recommendations. By the time you synthesize this, things may have changed.)
Macro Dragon WK # 31: The Fed, China Tech [DIDI -42%, Tencent -12% but Weibo +44%!], Earnings from TSLA, AMZN, FB, MSFT plus Robinhood IPO [HOOD]

Top of Mind…
As always, could be dead wrong on this… yet still think the easy move is to close the gap & head to well under $50 from these c. $60 lvls. When names can drop by -20% to -70% on a session, you know the potential is there.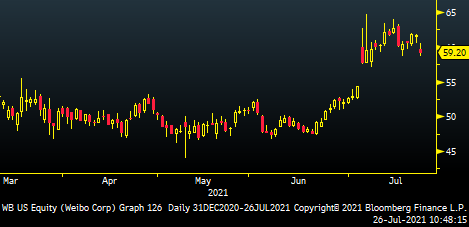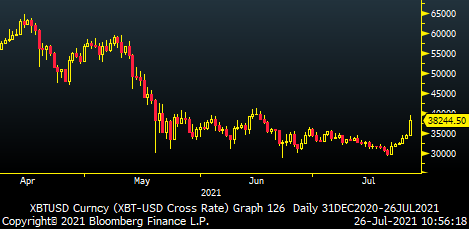 Recent Works to Keep In Heavy Rotation
-


Start<>End = Gratitude + Integrity + Vision + Tenacity | Process > Outcome | Sizing > Position.
This is The Way
Namaste,
KVP
You can access both of our platforms from a single Saxo account.