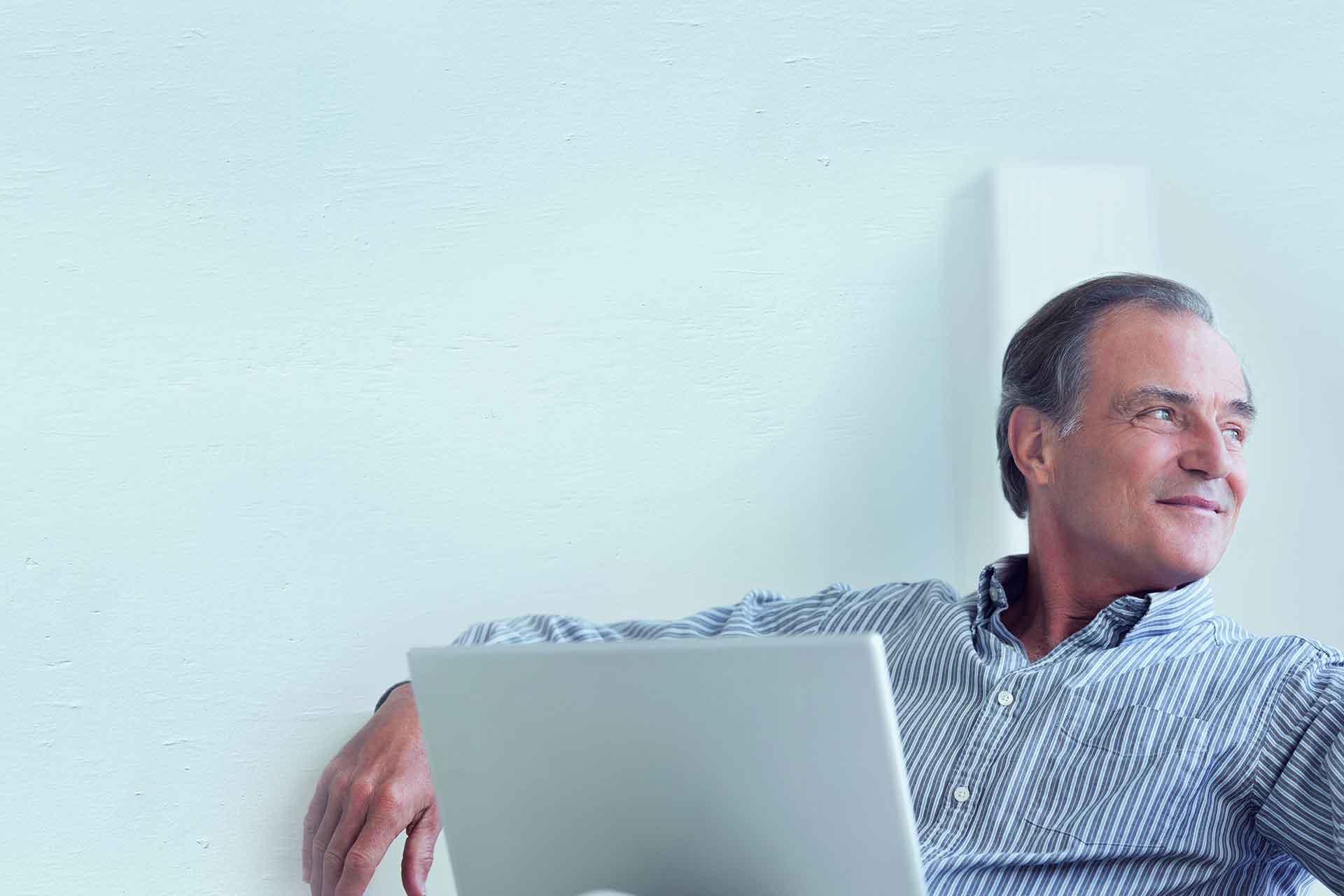 Saxo Morningstar Moat EUR Q4 2021 commentary
| | |
| --- | --- |
| Instruments traded | Stocks |
| Asset classes | Global equities (excluding emerging markets) |
| Investment style | High quality stocks that are priced at a discount to fair value |
| Dividend Yield | 2.05% |
| Quarterly return | -1% (net of fees) |
| Annualised volatility (since inception) | 23% |
Market overview
2021 At a Glance
Long-term returns have been very healthy overall, especially for those with exposure to developed-market equities.
In 2021, a few bright spots included the resurgence of energy and financial companies. Defensive sectors such as utilities and consumer staples struggled, but produced positive absolute returns in aggregate.
Emerging markets were challenged, with Chinese technology companies falling quite heavily. Emerging-market debt has also struggled, given rising inflation and interest-rate hikes in many emerging economies.
Defensive assets experienced among their worst returns in a decade, with rising inflation, hurting government bonds particularly. Cash acted as a drag on total portfolio outcomes, given the rise in growth assets.
Important Perspective
Overall, 2021 will be remembered as a great year for growth investors, but a difficult year for defensive investors. Developed-market stocks delivered exceptional performance while bonds and emerging-market assets delivered muted (and, in some cases, negative) returns.
In the first half of the year, economic reopening and coronavirus vaccinations drove a rally in value-oriented stocks. Many companies that had been impacted by the pandemic, such as travel companies, began to bounce back, and industrial and materials stocks had strong showings in the first half of the year. Developed-markets financials, energy, and consumer discretionary stocks all increased as confidence in the economic recovery grew, but emerging-markets stocks didn't keep up in those sectors.
The second half of the year was a different story, as inflationary pressures, the prospect of tightening monetary conditions, and the resurgent pandemic acted as a break to the first half year rally, especially in emerging markets. Developed-market equities continued to rise but saw greater volatility as the year came to a close.
Only time will tell what investors remember most about 2021. Perhaps it'll be the stock market, with some key markets delivering 20%+ gains, but many will likely remember 2021 as the year that inflation returned. Both of these outcomes were considered unlikely by market participants last year, showing the importance of diversified and robust portfolio positioning.
Portfolio performance (net of fees)
| | |
| --- | --- |
| Oct | 0.7% |
| Nov | -4.6% |
| Dec | 3.1% |
| Inception (July 2016) | 108.95% |
Top 10 portfolio holdings (as of 31/12/2021)
| | |
| --- | --- |
| Name | Weight (%) |
| Equitrans Midstream Corp | 4.65 |
| Adient PLC | 4.55 |
| Lloyds Banking Group PLC | 4.42 |
| Link Administration Holdings Ltd | 4.41 |
| Schlumberger Ltd | 4.38 |
| Alibaba Group Holding Ltd ADR | 2.53 |
| Millicom International Cellular SA SDR | 2.49 |
| Just Eat Takeaway.com NV | 2.47 |
| TAL Education Group ADR | 0.71 |
| Dassault Aviation SA | 0.34 |
Top Performers
Link Administration Holdings Ltd: Link provides administration services to the financial services sector in Australia and the U.K., predominantly in the share registry and investment fund sectors. The company is the largest provider of superannuation administration services and the second-largest provider of share registry services in Australia. Link acquired U.K.-based Capita Asset Services in 2017; this provides a range of administration services to financial services firms and comprises around 40% of group revenue. Link's clients are usually contracted for between two and five years but are relatively sticky, which results in a high proportion of recurring revenue. The business model's capital-light nature means cash conversion is relatively strong.


Telecom Italia SpA: Telecom Italia is the incumbent telephone operator in Italy with more than 30% market share in the Italian mobile market and 45% market share in broadband. In the mobile market it competes with Vodafone, Wind Tre and Iliad. On the broadband side, its main competitor is Open Fiber, which operates a wholesale network giving equal access to several operators. TIM also has a 21% wireless market share in Brazil and has started building a broadband network in the country, although its reach is very small compared with its competitors Telefonica and America Movil.


Adient PLC: Adient began trading Oct. 31, 2016, when Johnson Controls spun off its automotive experience segment into this new company. Adient is the leading seating supplier to the industry with about one third of the global market. Its share in China is now nearly 20%, down from about 45%, following the sale of its main joint venture there at the end of fiscal 2021. Unconsolidated seating revenue from joint ventures after factoring in the sale was around $4.5 billion in fiscal 2021 and guidance for consolidated China revenue after the deal is, for now, slightly over $1 billion. The company is headquartered in Ireland but has corporate offices in the Detroit area. Fiscal 2021 consolidated revenue, excluding joint venture sales, was $13.7 billion.



Hongkong Land Holdings Ltd

: Hongkong Land is a property investor mainly holding prime commercial assets in Hong Kong and Singapore. The company is the second- largest office landlord in Hong Kong with a portfolio of centrally located assets totalling 4.1 million square feet of office space along with 0.6 million square feet of retail space. It also holds 1.6 million square feet of prime office space in Singapore. Rental income accounts for about 75% of the operating profit, with most coming from Hong Kong. Property development projects in Singapore and China contribute the rest. The company was founded in 1889 and is dual-listed on the London Stock Exchange, with a secondary listing on the Singapore Exchange. It is 50%-owned by Jardine Matheson Holdings.

Imperial Brands PLC: Imperial Brands is the world's fourth-largest international tobacco company (excluding China National Tobacco) with total fiscal 2020 volume of 239 billion cigarettes sold in more than 160 countries. The firm holds a leading global position in the fine-cut tobacco and hand-rolling paper categories. Recent acquisitions in the United States make Imperial the third-largest manufacturer in that market. Through its acquisition of Altadis, the firm has a logistics platform in Western Europe.
Worst Performers:
Alibaba Group Holding Ltd ADR: Alibaba is the world's largest online and mobile commerce company, measured by GMV (CNY 6.6 trillion/USD 1 trillion for the fiscal year ended March 2020). It operates China's online marketplaces, including Taobao (consumer-to-consumer) and Tmall (business-to-consumer). Alibaba's China commerce retail division accounted for 69% of revenue in the December 2020 quarter, with Taobao generating revenue through advertising and other merchant data services and Tmall deriving revenue from commission fees. Additional revenue sources include China commerce wholesales (2%), international retail/wholesale marketplaces (5%/2%), cloud computing (7%), digital media and entertainment platforms (4%), Cainiao logistics services (5%), and innovation initiatives/other (2%).


Millicom International Cellular SA SDR: Millicom offers wireless and fixed-line telecom services primarily in smaller, less congested markets or in less developed countries in Latin America. Countries served include Bolivia, Honduras, Nicaragua, Panama, El Salvador, Guatemala, Paraguay, Colombia, and Costa Rica. It also operates in Africa but has been selling out of African markets over the past couple years. Increasingly, it offers a converged package that may include fixed-line phone, broadband, and pay television in conjunction with wireless services.


ViacomCBS Inc Class B: ViacomCBS is the recombination of CBS and Viacom that has created a media conglomerate operating around the world. CBS' television assets include the CBS television network, 28 local TV stations, and 50% of CW, a joint venture between CBS and Time Warner. The company also owns Showtime and Simon & Schuster. Viacom owns several leading cable network properties, including Nickelodeon, MTV, BET, Comedy Central, VH1, CMT, and Paramount. Viacom has also built several online properties on the strength of these brands. Viacom's Paramount Pictures produces original motion pictures and owns a library of 2,500 films, including the Mission: Impossible and Transformers series.


Just Eat Takeaway.com NV: Just Eat Takeaway operates an online marketplace that connects restaurants with users in Europe and North America. The company operates mainly as an order-only marketplace, although it also offers last-mile delivery services. The company is the result of the merger of Just Eat Plc and Takeaway.com NV in early 2020. The company had close to 60 million active users on its platform generating revenue of about EUR 2 billion and a gross merchandise value of EUR 13 billion. Excluding the U.S. after its recent acquisition of Grubhub, the company's largest geographical presence by revenue is in the U.K., Germany, Canada, and the Netherlands.


Sabre Corp: Sabre holds the number-two share of global distribution system air bookings (40.9% as of the end of 2020 versus 38.8% in 2019). The travel solutions segment represented 88% of total 2020 revenue, which was split evenly between distribution and airline IT solutions revenue. The company also has a growing hotel IT solutions division (12% of revenue). Transaction fees, which are tied to volume and not price, account for the bulk of revenue and profits.
Outlook
Omicron, inflation, and higher interest rates top the list of investor concerns, while stretched valuations would hint at a narrowed opportunity set. Whatever the economic and market conditions, in every situation, the right approach is to view the future probabilistically and think long term.

Accepting some volatility is a pre-requisite for good returns in any market, but today's market arguably requires greater care than usual. This necessitates to target the best assets for wealth creation and preservation, with careful sizing and smart diversification.